Palm trees sway in the warming breeze. The sky blazes blue and the sun is a celebration of yellow and gold, free and bright. In the distance, the heat waves bounce off the concrete floors of the FAU Breezeway and cause an illusion of wavering images.
Approaching from out of the waves is a young man. He glided down like a confident panther the way he held his broad shoulders back, yet his eyes frequently checking his own appearance. He wears a fitted white t-shirt that would even make fresh snow look grey. The t-shirt logo is bold and reads, 'Spicy Wear'. His warm and welcoming smile, soft, like petals caught in a breeze. It was enough to allow a gleam of white from the teeth below and a slight dimple in his cheeks.
Two young women gaze when they see his logo, appearance, and his like a new-baby-smile. One young lady, with wavy blonde hair as if it were tailored from gold, blushes so big her red cheeks are as round as her face. The other woman tilts her sunglasses down to get a better look at this man. Her mahogany skin was glistening and the nape of her neck is damp as she lifted the ice-cold glass of sweet tea to her mouth. As if she were feeling hot in his presence.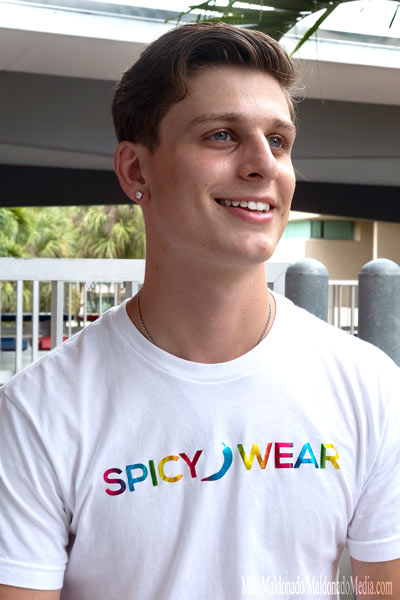 FAU student entrepreneur John King swaggers a sort of freestyle motion that says spicy. "No matter the age demographic, Spicy Wear is a sharp, fresh, sexy look for anybody," said John King.
Inspired by fashion designers such as Calvin Klein, Tommy Hilfiger, and Ralph Lauren, 21-year-old Business Marketing major, John King, has been working on a creating a clothing brand since his sophomore year in high school.
Original titled 'King Clothing', King had to leave his calling. "I had to leave it [King Clothing] for a while and I worked at a laundry mat and then I came back," said King.
In 2017, King rebranded as 'Spicy Wear'. "During conversations, people tell me that I use the word spicy to describe someone or something's look," said King. "So people were like, I always talk about clothing and how spicy has a look. I learned to take it slow this time around."
Starting with a simple t-shirt and a pepper for a logo, King has made a lifestyle brand for both men and women. 'Spicy Wear' offers polos, t-shirts, graphic tees, hats, sportswear, and bathing suits.
With numerous testimonials and multiple sales, King has many happy customers and supporters. "It's always great to have that support from friend's family, and classmates that turn friends, family actually from the way they support me," said King.
Derek Salem has said, "He [John King] inspires, motivates, and shows people how dreams can become reality if you put in the work." "Best customer service and appreciation out there," said Brandon Rosenthal, "The clothes are so comfortable, Stay Spicy!"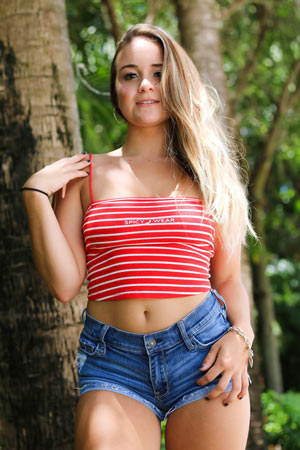 King has grown from producing his business from out of his dorm to taking his hot designs to other Florida Atlantic University students. King would target other students at the Breezeway, a walkthrough with bustling activity where most students unite.
King would be out there by himself for at least a couple of hours by himself. "I would carry my table and a bag of clothes in a garbage bag walking halfway around the campus," said King.
During the early phases, King wasn't getting many sales. But King was still getting the exposure and he took to social media to spread what he calls a "Sharp. Fresh. And Sexy" look to the community. "I'd DM (Direct Message) people and I could instantly target FAU and other students instantly and directly to spread my business," said King.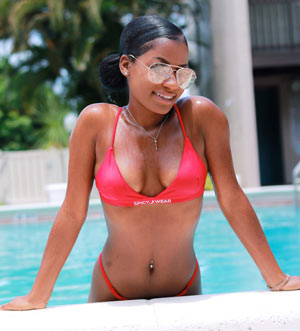 Using an app such as Instagram has allowed King to capture numerous local and non-local customers. "You can use social media to capture so many people because everyone is on it," said King. Using Instagram and even other platforms such as his website, have gained attention from different age groups. King said he sees his age demographic more on Instagram, while his website and other platforms gain an older age demographic.
An example of this would be people between the ages of 30 to 64 are mostly active on Facebook. While Instagram gets more users between the ages of 13 to30 according to the websites Marketing Charts and Sprout Social.
King explained how people need to be on social media for a reason and to show themselves in a positive light. "People do want to see that you're having a good time. But you also have to keep in mind your work ethic," said King. "People, in general, want what's authentic about you, and it shows the kind of person you are when it comes to who you truly are and what you're doing with your time."
Now, the Spicy Wear Instagram page is almost at 5,100 followers and counting.
The colors used for 'Spicy Wear' usually consist of red, white, black, blue, and pink. The colors are meant to fully represent diverse backgrounds, no matter your gender, race, ethnicity, or sexual orientation, anyone can wear Spicy and feel supported. The rainbow is like God's graffiti with a message. Letting us know that even on our grey days the boldest of colors can leap. For Pride Month, King released a Pride Month rainbow t-shirt. "John is an all-around amazing person and nice person," said Victoria Bruno. "And 'Spicy Wear' is comfy as hell," said Bruno.
Their arms swayed, simultaneously, back and forth, as their stilt-like legs seem to be carrying them from point A to point B; their movement is mechanically in motion one-leg thrust forward as the other tried, rhythmically, to catch up. Stomping. Fierce. Fashionable. Voguing.
For the first time, King was at the FAU Eighth Annual Fashion Show. "I picked out my model for the 'Spicy Wear' bathing suit she was going to wear that day. But the night before, I thought that I should also do this," said King.
King swayed like flames fanned by the breeze, burning up the fashion floor in his radiant glow of red swimming trunks. "You think walking is going to be easy, but it's nerve-racking," said King. "You feel the eyes on you and you feel the tension. I walked some other fashion shows like Fashion Forward, and I eventually got my confidence up," said King.
Even at the last minute of arriving, King knew he had to take his brand into his own hands. "I knew I had to walk and do this to show that I'm confident and positive in my own brand and in front of all these people," said King.
Style Tips from a King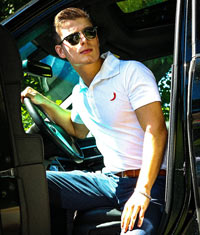 King, who is originally from New Jersey, explained how in New Jersey people can have a wider range of style with more clothing options such as coats and Timberland boots. On the other hand, King mentioned how in Boca and in South Florida, we just have to work a little harder with having to work with fewer clothing options. "Florida style is awesome though because we know how to look stylish wearing less clothes and we have that challenge others don't. But we still pull it off," said King.
King recommends that everyone knows these tips when it comes to styling any outfit.
• Style is how you wear something and our styles always affect fashion.
• Choose your style over what's currently fashionable.
• Represent yourself confidently and your clothing style will also pack that confidence.
• Don't simply go by how much it cost.
• Authenticity is key
The next phase of John King's 'Spicy Wear' is to reach multiple retail and department stores. King's 'Spicy Wear' has also been seen at The Gathering Shops in the Westfield Garden State Plaza in New Jersey.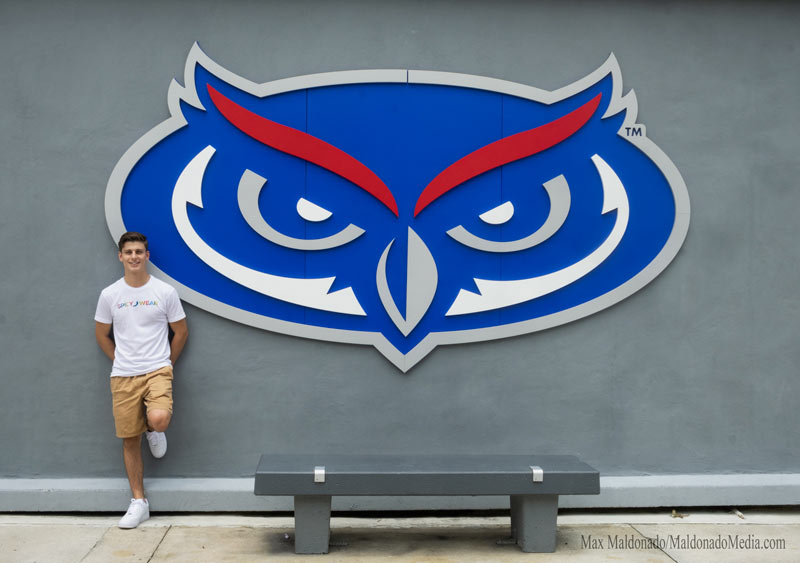 "With 'Spicy Wear' and school, I'm working smart and very hard. I see myself doing this for the rest of my life and doing this with other people, said King.
"Before I started 'Spicy Wear' I didn't have much experience with creating a website, Instagram, making videos, and modeling. Now I'm proficient at it and I can show the brand, myself, and other people in a confident and positive way," said King.
If you'd like to rock the hottest brand and support John King's Sharp, Fresh, and Sexy 'Spicy Wear' look, you may see his contact information below.
• Website: Spicywearclothing.com
• Email: spicywear2017@gmail.com
• Instagram: @spicywear and @spicywearjk
Pictures Courtesy of John King and Max Maldonado for BocaWatch (MaldonadoMedia.com)