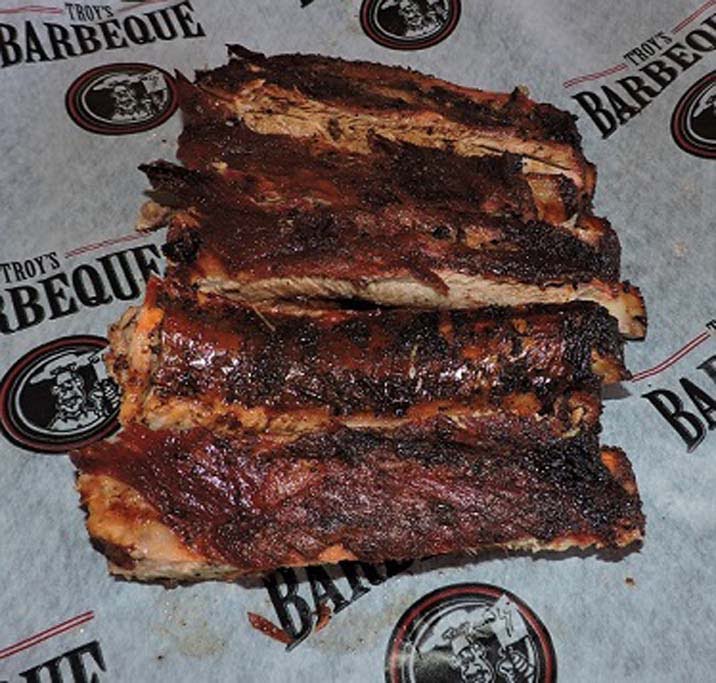 Time and time again on the Old Boca and Old Boca2 facebook pages, many reminisce of Tom's Ribs back in the day. As a Boca Raton resident for over 40+ years, I too long for those juicy smoked ribs. On numerous commutes, I have past the old Tom's location on Dixie High Way, and seen restaurants come and go. For the past couple of years I noticed a BBQ Restaurant, Troy's Bar-Be-Que. Usually having great reviews, and a line forming before the doors open.
From the North side of the restaurant, on Glades Road doesn't seem to be much activity, and the parking lot is a bit hidden. I wondered how come there was no noticeable rising smoke from the establishment? Ah, all is answered when I patronized for lunch. The mystery of no smoke, and yet Troy's meats have the flavor, is evident in the savory barbecue meat, because their smoker get fired up at 5a.m.!
Every morning, except on Mondays as they are closed, the magic happens. The smoker is located in the parking lot, beside the restaurant.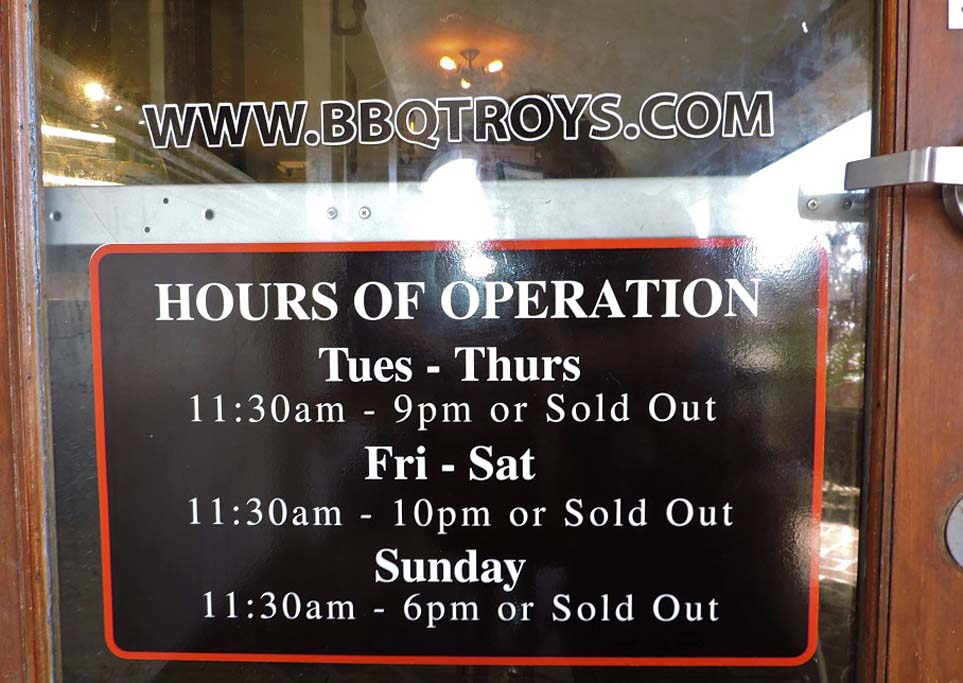 Juicy tasty BBQ has been here the entire time. Yes, at the same location where Tom's Ribswas located! Troy's Bar-Be-Que Restaurant, a family business will leave you wanting to come back at least once a week. The sign on the front door says it all.
I arrived 10 minutes before opening, and already there was a line forming. Owner Anthony Barber, takes the time to greet each customer. Observing, I was able to see who were the frequent customers. Service was quick, and efficient. I ordered the ribs and chicken combo.
General Manager Gary Davis, recommended the pork spare ribs, juicy, and falling off the bones with a bit of char, Gary didn't disappoint!
The sides were equally mouth watering. Bake beans just like how grandma made, chunks of potato in the potato salad, and perfectly matched cole slaw. Every dish comes with a piece of corn bread.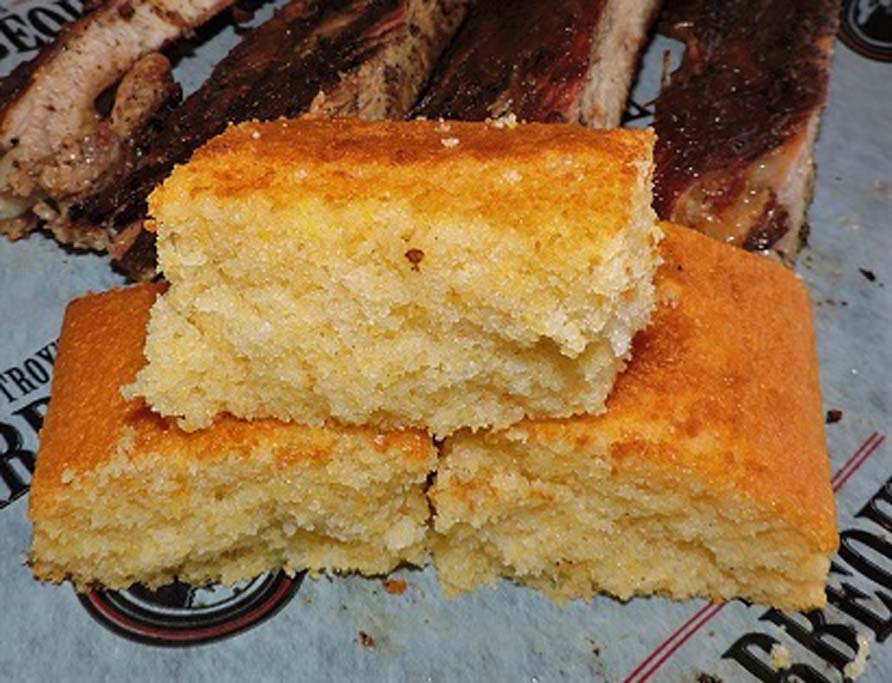 For those of you who are barbecue lovers, give Troy's Bar-Be-Que a lip smackin' try. Make sure to go early on the weekends, or be prepared for a wait, and even sold out items. Troy's Bar-Be-Que is available for catering, and also has a Boyton Beach location. In a rush, call your order in for pick up, or UberEats.

Troy's Bar-Be-Que
Boca Raton Location
1198 North Dixie High Way, Boca Raton, FL 33433
(561) 609-2469
Boynton Beach Location
1920 S. Federal High Way, Boyton Beach, FL 33435
(561) 740-1125
For more information visit bbqtroys.com