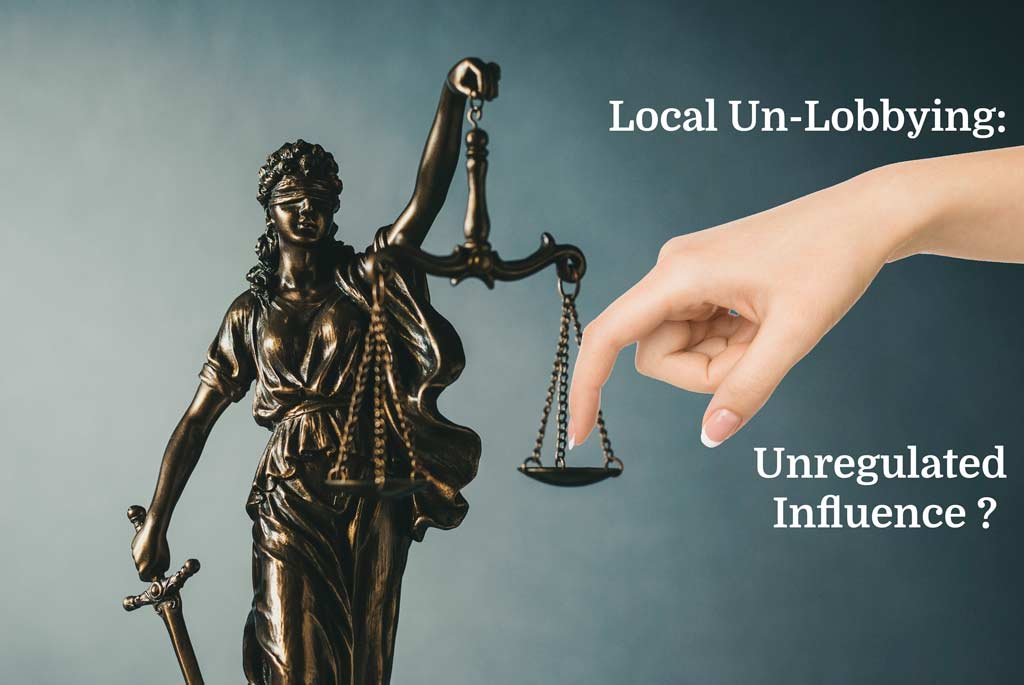 PUBLISHER'S UPDATE:  This morning I received a text message from an interested third party informing me that Blake MacDiarmid has registered with Palm Beach County as a lobbyist for Virgin Trains USA.  A review of the Lobbyist Registration list demonstrates that Blake MacDiarmid is still not registered as a lobbyist for Virgin Trains USA, but yesterday, a James MacDiarmid did register.  James and Blake may turn out to be the same person.  If true, why the need to use a pseudo name.  Furthermore, since publishing today's article, www.blakestrategy.com has been taken down off the internet.  Al Zucaro, Publisher  ____________________________________________________________________
Narrative:
With the March, 2020 City Council elections inside a 6 month window, the time is now to look at the political and policy issues on the horizon and the professional influencers shaping Boca Raton's politics and legislative outcomes.
The Political Landscape in Boca Today
Three seats on the City Council are up for grabs. The incumbents are Mayor Scott Singer and Council members Andrea O'Rourke and Andy Thomson. To date, only Mayor Singer has filed to run. Singer has drawn an opponent, businessman and realtor Bernie Korn. As of this writing, neither O'Rourke nor Thomson have filed their intent to run, and, as of now, no other names have emerged as alternatives.
The Political Hot Potatoes in Boca Today
Rumored is that some public policy matters are being or will be delayed until after the March elections protecting the incumbents from possible criticism and controversy. These matters include but are not limited to the following 'give away' items; to wit:
the Boca Muni Golf Course sale and the approval for the Boca National Golf Course;
the Virgin Train USA high speed downtown station;
the City Hall complex; and
the Mizner Park/downtown Cultural Center facility.
All of these and others are high profile items; items thought to have a significant impact on electability of these local officials; items, who's special interest groups may feel require influences by paid lobbyists or, perhaps, 'un-lobbyists' able to deliver the necessary three votes.
What's an 'Un-Lobbyist'?
An 'Un-lobbyist' is defined as someone who engages in behind-the-scenes influencing while representing clients trying to sway government action . The 'un-lobbyist' will claim not to have to comply with lobbyist registration regulations at local, state, and federal levels. This practice was prevalent in the last two local elections in Boca Raton and is expected to continue in the upcoming elections and with significant public policy issues.
With the above as background, the lobbyist/un-lobbyist influences will be examined in a series of articles identifying these influencers who are actively working in the Boca Raton/Palm Beach County governments arenas.
3 Votes! That's What it Takes to Win.
Over the last two election cycle certain individuals have been prevalent in the local elections and with local issues. Sources have reported that some of these lobbyists/un-lobbyists have been heard to boast their ability to deliver an outcome; deliver the needed three votes on the City Council in Boca Raton.
To demonstrate, this month's article focuses on one 'un-lobbyist' and one local issue currently being lobbied; to wit:
Blake MacDiarmid, the ultimate 'un-lobbyist', and the Virgin line demand for a multi-million dollar public contribution along with a parcel of city owned land.
The land sought by Virgin Trains USA will be designated for a residential real estate development supporting the high speed train station in downtown Boca Raton. So, in essence, the Virgin Train USA proposal is a chameleon; a residential real estate development of some unknown density on the west side of the tracks adjacent to the downtown city library and the city hall redevelopment complex.
Currently the City Council has tasked the administration to enter into negotiations with Virgin Trains USA to bring about the details of their proposal.
This item will be a highly lobbied and 'un-lobbied' item with the various interest groups vying for the attention, and, ultimately, the affirmative votes of our 5 City Council members. To date, I have confirmation that Mr. MacDiarmid has been engaged to exercise his 'un-lobbyist' influences with members of the City Council on behalf of Virgin Trains USA.
Why Mr MacDiarmid??? Mr. MacDiarmid ought be considered the prototype of the "un-lobbyist." Here are links to two articles (on other sites) that define what an "un-lobbyist" is.
Below is what the the public records reveal about Mr. MacDiarmid. This review reveals that Mr. MacDiarmid has not registered as a lobbyist for the Virgin Line issue. In fact, the public record does not reveal Mr. MacDiarmid as a lobbyist for any item at any level in Palm Beach County.
---
Blake MacDiarmid Lobbyist History:
Blake MacDiarmid is not a registered lobbyist in:
The State of Florida – Executive Branch or Legislative Branch
Palm Beach County (includes all municipalities except West Palm Beach)
Broward County
City of West Palm Beach
Blake MacDiarmid is not registered to lobby for Virgin Trains USA or Brightline Trains.
MacDiarmid was briefly registered in Palm Beach County as a lobbyist for Compson Development/Robert Comparato from 9-20-2011 to 5-15-2013. This is the only record of Blake MacDiarmid ever registering as a lobbyist.
MacDiarmid falls into the category of 'Un-lobbyists'. He is paid to influence peddle, but never actually registers as a lobbyist.
MacDiarmid's website, which went "under construction" when this article was published, www.blakestrategy.com , used to list several companies/clients, many with interests in Boca Raton (see attached).
Some of these interests are as follows:
Blackstone – Boca Resort
CDS International Holdings – Private Equity Firm (Carl DeSantis), also Delray Beach's Atlantic Crossing
City of Boca Raton
Greater Boca Raton Chamber of Commerce
Huizenga Holdings – Boca Resorts
Lennar
Lynn University
MCZ/Centrum – Developers
Penn Florida – Via Mizner
Promise Healthcare, Inc.
MacDiarmid has never registered to lobby for any of these clients.
MacDiarmid's website also lists several current and former Boca Raton Elected officials as clients:
Peter Baranoff
Mike Mullaugh
Scott Singer
Robert Weinroth
Susan Whelchel
What is not listed is his 'un-lobbyist' influences with two current city council members (O'Rourke and Mayotte) and with other candidates in the last two city council elections. Myself included.
The registered lobbyist for Virgin Trains USA in Palm Beach County is Mitchell Kirschner from Gray Robinson.
In the past, All-Aboard Florida and Brightline listed its lobbyist principal with Palm Beach County to be Kolleen Cobb. There were four actual lobbyists listed reporting to Kolleen Cobb; the latest lobbyist withdrawing on July 5, 2019. Since then, Mr. Kirschner registered with Palm Beach County as the Virgin Trains USA lobbyist reporting to the principal, Brian Kronberg. Broward County reports that the Virgin Trains USA lobbyist is Russell L. Roberts.
Public records clearly establish that Mr. MacDiarmid is not a registered lobbyist for Virgin Trains USA but there is confirmation that he is an 'un-lobbyist' brought aboard to influence 3 votes on the City Council.
More on this as additional facts are uncovered. Stay tuned!!!