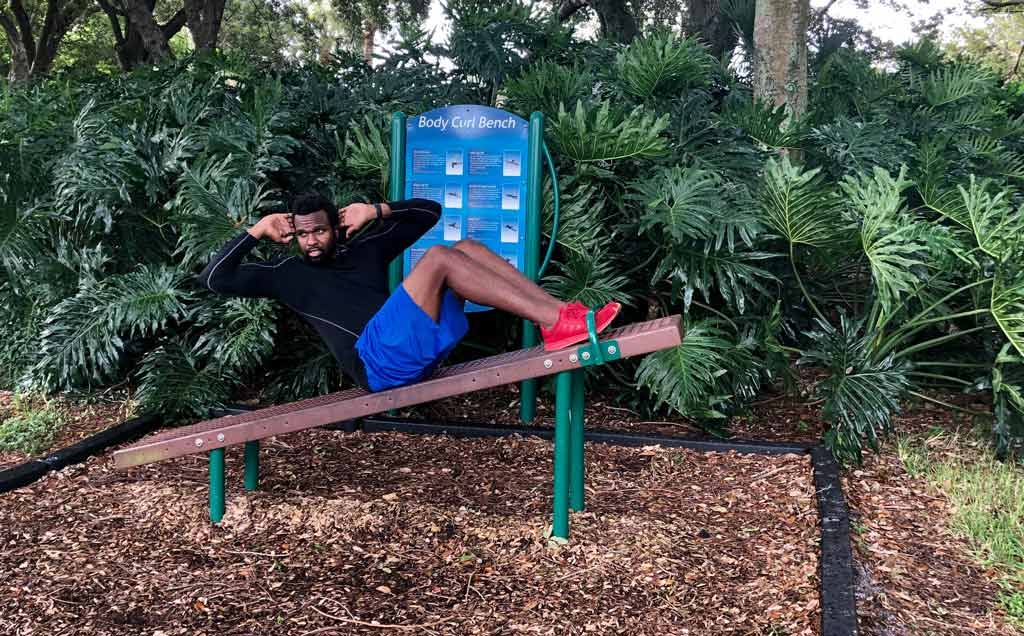 Think about how lucky you are to be in Boca Raton. There's no need to be inside to exercise. I feel privileged to go outside and enjoy the outdoors and get a great workout, something we can enjoy all year. As a south Florida personal trainer, I like using what we've got in our parks to put together awesome workouts. One of my favorite parks to go workout at is Patch Reek Park. It's at 2000 Yamato Rd, Boca Raton, FL 33431.
What's at Patch Reef Park for Exercise?
Patch Reef Park is a vast park with a ton of amenities. This park is well maintained and I rarely see trash anywhere. The park is never over crowded and there's always plenty of parking. The best time to go is early in the morning or in the early evening. There's no admission fee.
This park has athletic fields, tennis, basketball courts and a playground. My favorite part of this park for working out is the fitness trail. This trail is 1.8 miles long and has 17 fitness stations along the trail. Every station has an explanation sign and shows you what muscle will be working. Access to the trail starts at the front entrance of Yamato. Some of my favorite stations are the total body row and seated chest press.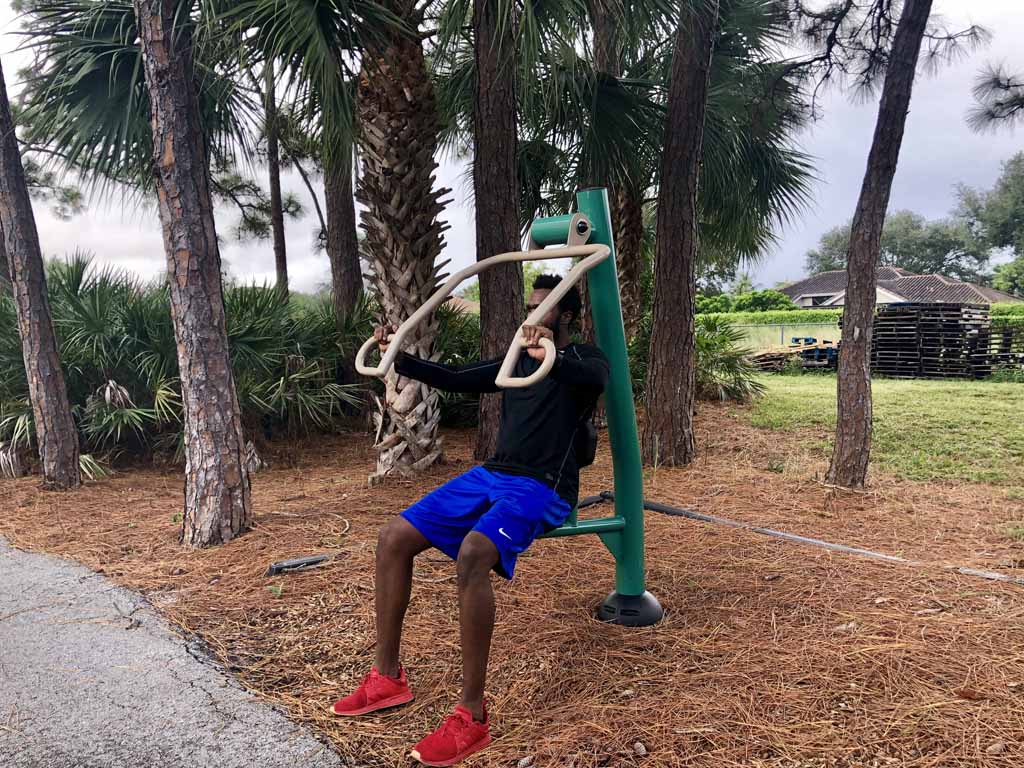 They even have QR codes you can scan with your phone, which will bring up a one minute video. These videos show the proper exercise technique and motivate you along the way. Another cool feature is a .8 mile concrete trail on the west side.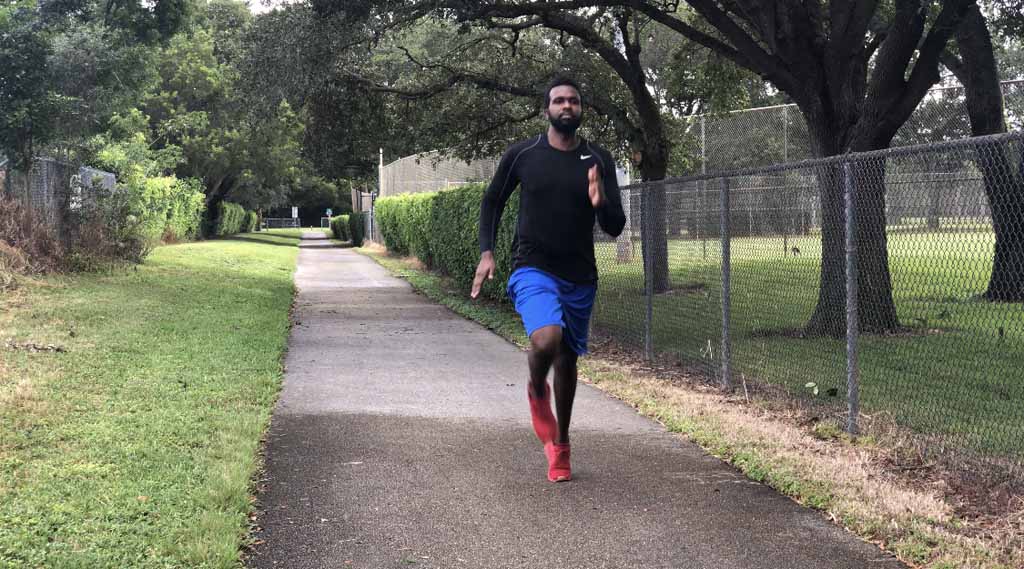 Now you're probably asking yourself can I get a great workout in a park or will I overheat?
Well, I'm here to tell you that it is possible to get a promising workout outside and not regret it. A lot of people use that trail. It's not going to hurt you. Doing exercises outside can be a bit tougher if you're not used to it. I recommend you wear breathable polyester workout clothing. Make sure you're hydrated ahead of time and bring a big water bottle with you.
When I'm personal training, I don't teach a class. I do it one-on-one, so I can stay with you and we don't have to form lines at each station. I typically go through the trail three to four times with jogging in between each exercise. It should take someone working out about 30 to 45 minutes to jog around the trail and complete four rounds.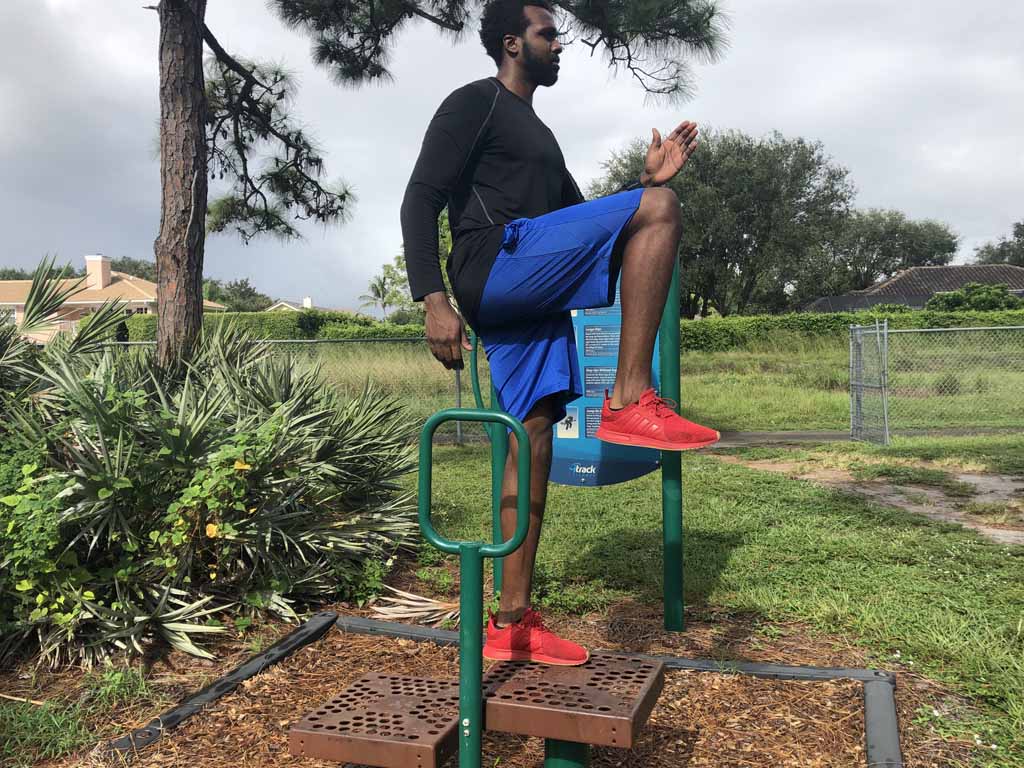 If you're looking for a place to work out try Patch Reef Park! If you're looking for a personal trainer, check me out at my personal trainer website and contact me if you want a session. We can workout at the park nearest you.
Stay tuned for more reviews about great parks to workout at while enjoying the beautiful weather.