The roots of trees are large and criss-cross, gnarled and uneven. The ground is smooth. The light of the sun is filtered by the tree foliage on each side of the hike, along the nature trail. The only movement at The Yamato Scrub Natural Area is the occasional bird, startling in a tree or a squirrel dashing up a nearby trunk.
The Yamato Scrub Natural Area protects historic rare ecosystems and their biological diversity. The Yamato Scrub Natural Area in Boca Raton, FL, by Clint Moore Road, is 217 acres. Its natural forest habitats are home to many scrub plants, airplants, and wildlife that you might see while walking on their nature trail.
Scrubs are low grown patches in sandy land. They look prickly. Florida scrubs are endangered low-nutrient plants. Yamato has 63 percent of scrub and pines covering the habitat and some areas throughout Florida only have two percent of their original scrub habitat remaining.
There are more than two dozen threatened and endangered species dependent upon scrub, and the entire scrub community is itself endangered. Florida scrubs have even been discovered in some parts as far as Alabama according to Environmental Analyst of Palm Beach Lee Lietzke.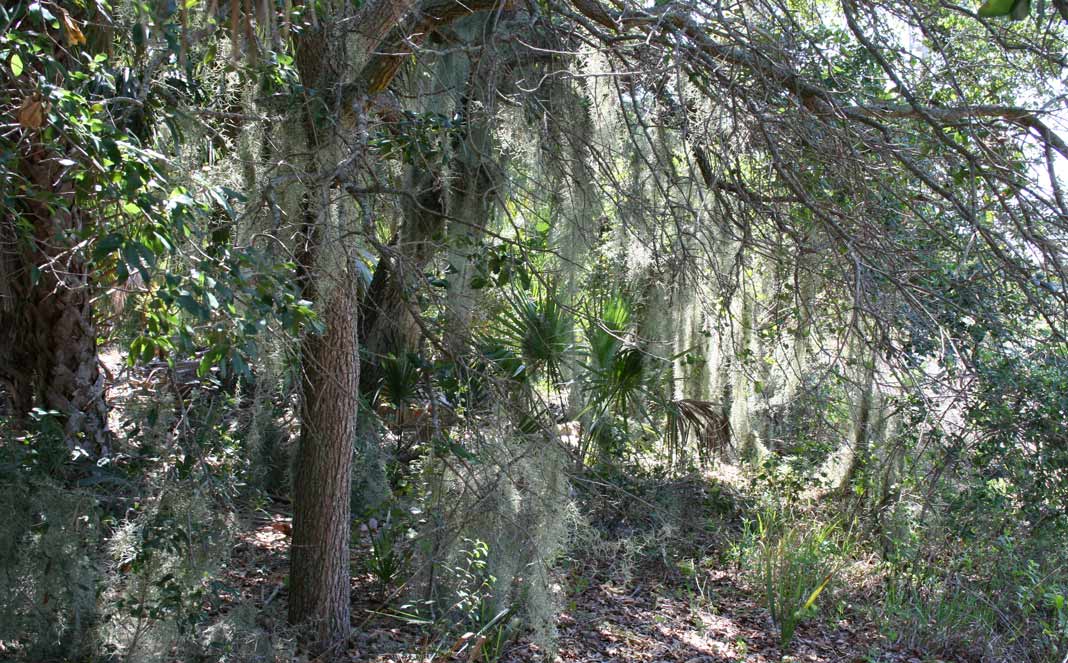 Some animals actually require scrubs for shelter, an example of this would be the Florida Scrub Lizard. The lizard, which is native to Florida, uses the habitat for nesting and lay eggs. The lizard species is now declining because of the loss of its habitat.
The natural area is home to many protected animal species. The immensely heavy and strong Gopher Tortoise is one you may see while your path on the trail. The Gopher Tortoise is the only native tortoise species to North America. In Florida, the Gopher Tortoise is listed as an endangered species. Both the tortoise and its burrows are protected under state law. Gopher Tortoises must be relocated before any land clearing or development takes place.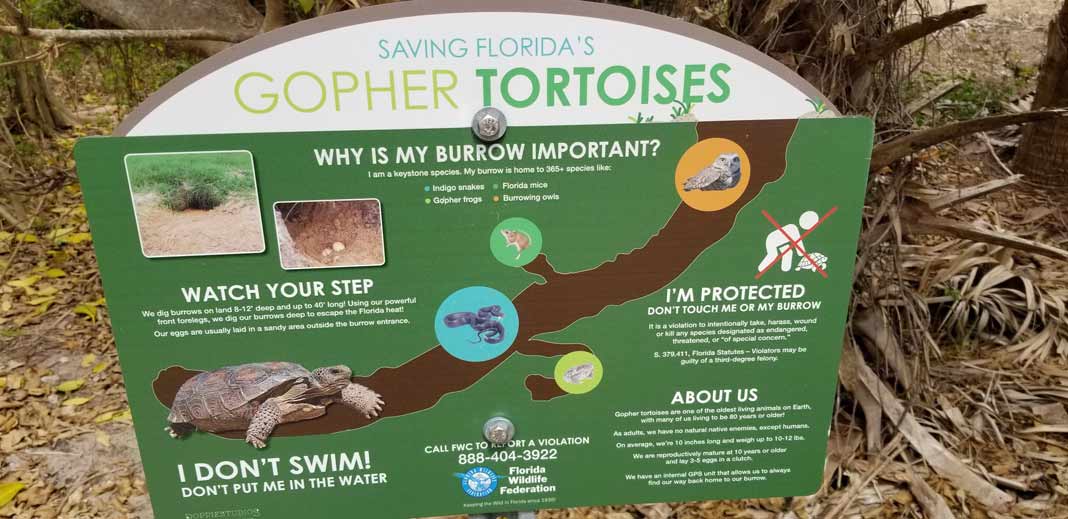 As you follow the shaded and calm trail, you'll cross a bridge over a canal. You'll see open woods, birds, squirrels, and all kinds of wildlife species.
The sky was full of every shape of bird, every size, and soaring upward. They swiftly glide through the calm breeze showing off the variety of colors painted on their feathers. Some of the birds include mottled ducks, American coots, moorhens, pie-billed grebes, blue jays, cardinals, and osprey.
Florida International University Microeconomics and Mathematical Methods in Economics Professor John H. Boyd says, "I don't come here all that much but I enjoy seeing some of the birds." Boyd wears his tan colored UV sun protection bucket hat and he wipes the glistening sweat from off his bearded cheeks. "Make sure you carry water out here, it's at least a four-mile walk on the trail," says Boyd. Boyd, who has an average of 75 students each semester and has been teaching since 2004, says, "The sounds of birds comfort me and I've always heard how this was a neat spot for birds. Sometimes I come here for the sound before I go to work or have some busy work later in the day."
A 10-acre basin marsh is located in the northern portion of the 217 acre natural area. A tunnel underneath Clint Moore Road allows for easy access to more than three miles of hiking trails. Bicyclists enjoy a view of the scrubs from the western perimeter of the site on the multiuse El Rio Trail.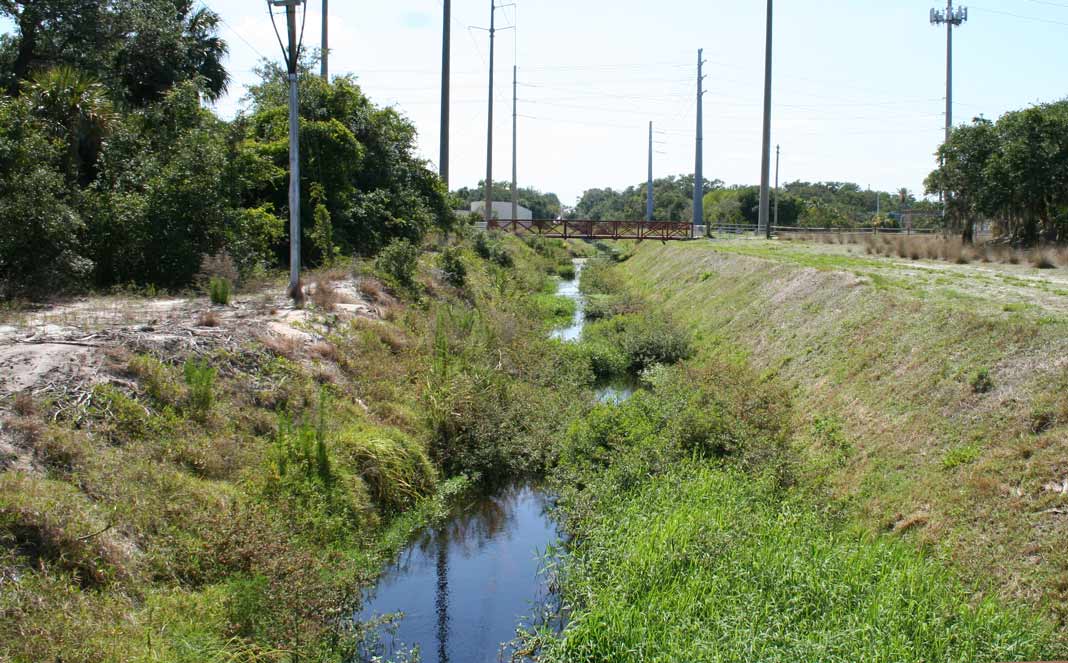 The natural area has 63 percent of scrub and pines covering the habitat. The scrub landscape covers more than 137 acres (roughly 63 percent) of the natural area. These scrubs are a plant species unique to Florida. Scrubs are a plant species characterized by the dominance of shrubs. in contrast,forests which are dominated by trees while savannas and prairies are dominated by grasses.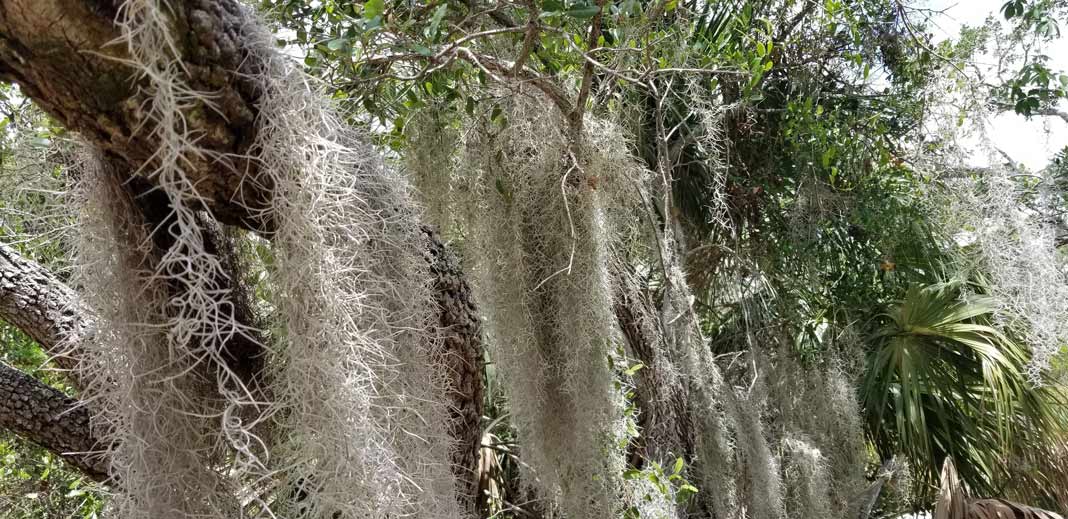 Scrubs formed on old dunes which became inland ridges as the sea level fell. Areas with scrubs are known to be quite dry and scrub areas are where developers first looked to develop new areas.
Palm Beach County's website also states, "Yamato was formed through a long series of millions of years. Dunes are responsible for the scrub habitat." Sand transported by dunes became the scrub habitat of the natural area and a basin marsh formed that existed until recent drainage lowered the water. "Only a couple hundred species of plants have adapted to the scrub environment, "says 40-year-old Senior Environmental Analyst at Palm Beach County, Inc., Lee Lietzke. Perhaps because it is such a harsh environment, there are almost no introduced species in the scrub.
Lietzke, who has been working as the Department of Environmental Resources for 10 years added "The maintenance of scrubs in preserves will require the use of fire. Even though successful fire management programs are used some scrub species may be lost due to habitat size constraints."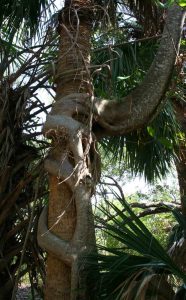 Similarly, sand pines are the most numerous pines present in the scrub habitat. According to pbc.gov, "They have shorter needles, smaller cones, and a shorter life expectancy than most pines." Although some people may think that fires are disastrous in any area, they actually are beneficial to sand pines. Sand pines depend on fire for their very existence.
These pines reproduce and grow by dispersing seeds from their cones. On the other hand, sand pines have closed cones that need heat (usually from fires) to open them so that the seeds can drop to the ground. The natural area is divided into numerous sections, which are prescribed burned periodically to maintain the scrub and flatwoods communities and to reduce the possibility of a destructive wildfire.
Moreover, a canary yellow butterfly fluttered up and down, twirling in the breeze while two people walk by. Powerful sunrays give signs of early summer and the two wipe the sweat off on their light Nike hoodie sleeves while they jog the nature trail. Two joggers seem to jog the nature trail so much the soles of their shoes are wearing thin.
Benji Studt, who helps promote the county's natural areas says, "Yes, this place is good for a walk, but it's important to know that these areas exist." Studt also launched a program for young adults who share an interest in wildlife and wildlife photography. Studt has been enjoying the great outdoors for years, and he says, "I love anything that deals with the environment and I love when the public takes an interest."
Whether you're there for a walk on the wild side, see wildlife, or learn about scrubs and other plant species, Yamato Scrub Natural Area has tons of areas to explore.