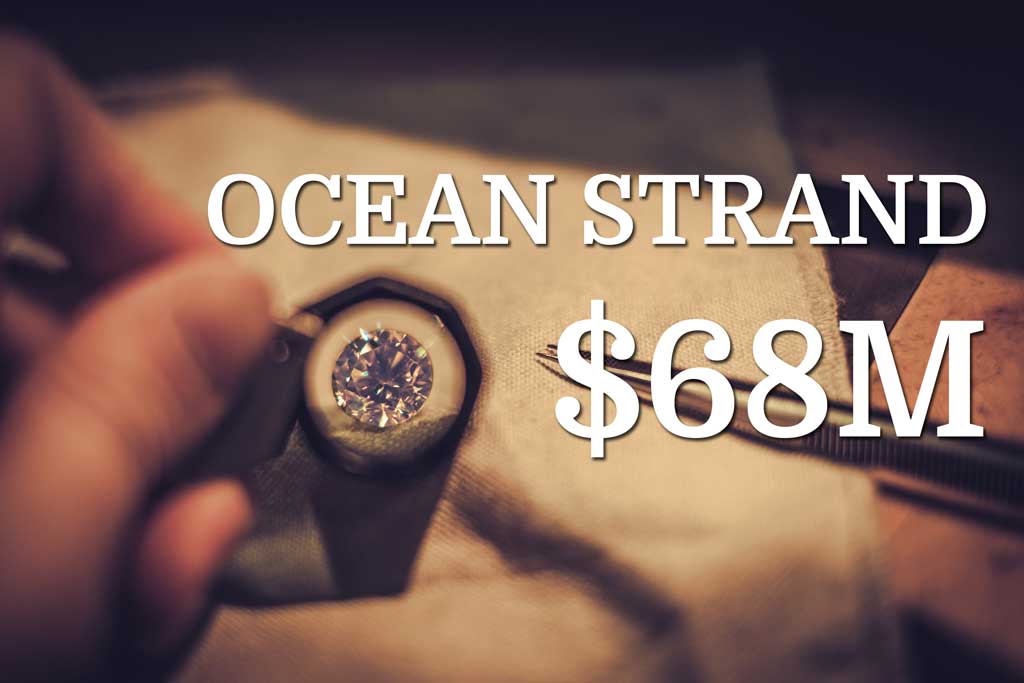 Last month, in a search for alternative financing for the Boca National Golf Course, the Greater Boca Raton Beach and Park District requested an official opinion of the market value of the vacant parcel of land located at 2300 N. Ocean Blvd., known as the Ocean Strand; this unimproved parcel is currently zoned "PL", Public Land.
Provided here is the entire Appraisal Report that establishes the highest and best use of this parcel, contingent on development approvals or zoning and land use changes at  over sixty-million dollars ($67,600,000), certainly enough money to complete all the District's financials upcoming obligations; obligations including but not limited to the Boca National Golf Course and the redesign of the Gumbo Limbo facility.
A major assumption made within the report is that Boca Raton Ordinance #5228 does not include this property; an assumption that seems inconsistent with the language of the ordinance. Ordinance #5228  was adopted in 2010 and its plain language appears to address all pubic lands owned by the City and the District between the Intracoastal and the ocean. Ocean Strand is a District owned parcel of land between the Intracoastal and the ocean.
However, the appraisal does, however, explore the possibility of reallocating funds to the District that may eliminate the possibility of a millage rate hike or the continuing controversy between the city and the District on the Boca National funding issue.
Kudos to the District for exploring alternative funding opportunities to complete the promise to "Keep Golf In Boca" while preserving 200+ acres of green space for recreational purposes.
Readers are encouraged to visit the Beach and Park District's website and review the proposed golf course design which, along with being a championship municipal golf course east of I-95, has numerous family friendly elements for residents of all ages and skills to enjoy.
Al Zucaro
Publisher of BocaWatch