It is a myth that resident friendly candidates are against development. Resident friendly candidates are for development done in a way that takes into account the impact on schools, traffic and other quality of life issues for those left to live here now and in the future.
Once again, this year's election, is about governance driven by where your interests lie: Good Governance is the Best Foundation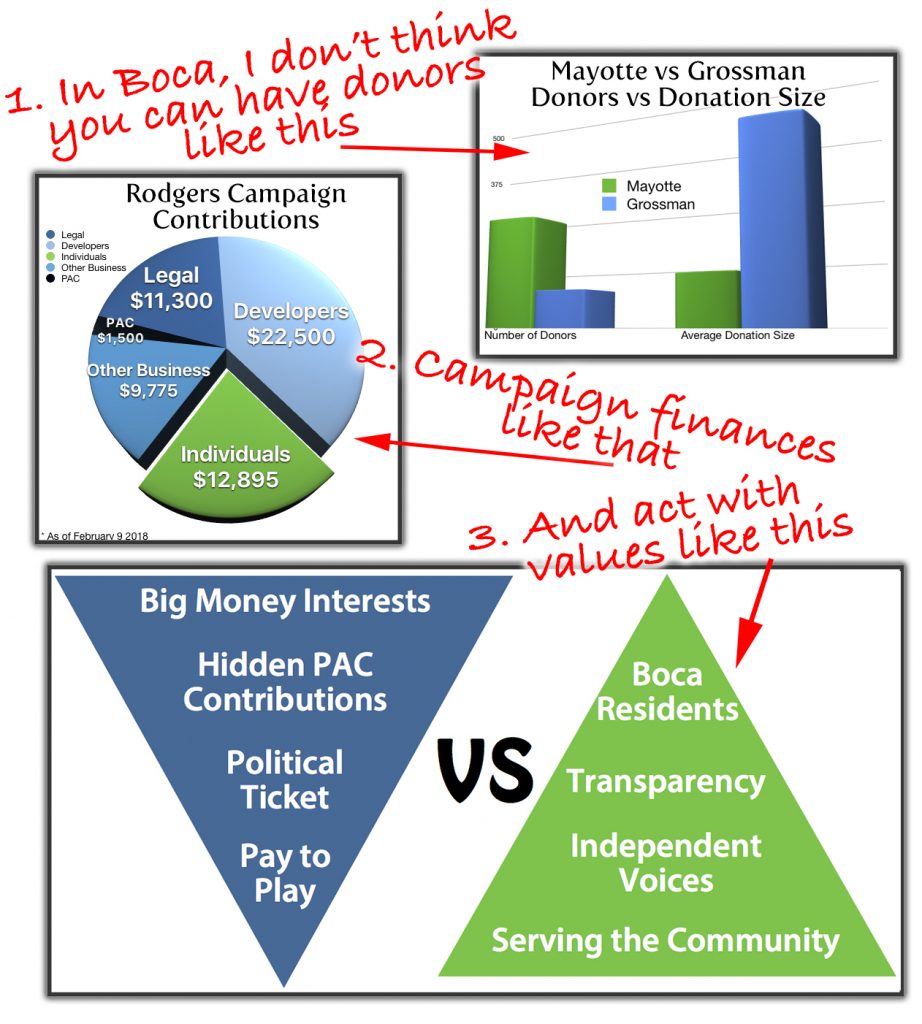 Who do you want your city officials beholden to?
As is now widely known in local circles, BocaWatch endorsed both Monica Mayotte and Kim Do for Boca Raton City Council.  These endorsements were perhaps the easiest decisions BocaWatch ever made.  Their opponents are backed and influenced by big money interests whose goal is to have three sure votes on the council so they can advance their goals for monetary gain.  Ms. Mayotte and Ms. Do are uninfluenced and un-beholden to the big money contributions and backing. They will best serve the residents.  The campaign finance reports tell it all.
Ms. Mayotte and Ms. Do are running independently of one another with different motivations that have brought them to this point.  However, they do share the motivation to serve the residents of our city.  Both are running for political office for the first time. Both are demonstrably supported by their own direct funding. Both are predominantly funded by individual contributions from residents.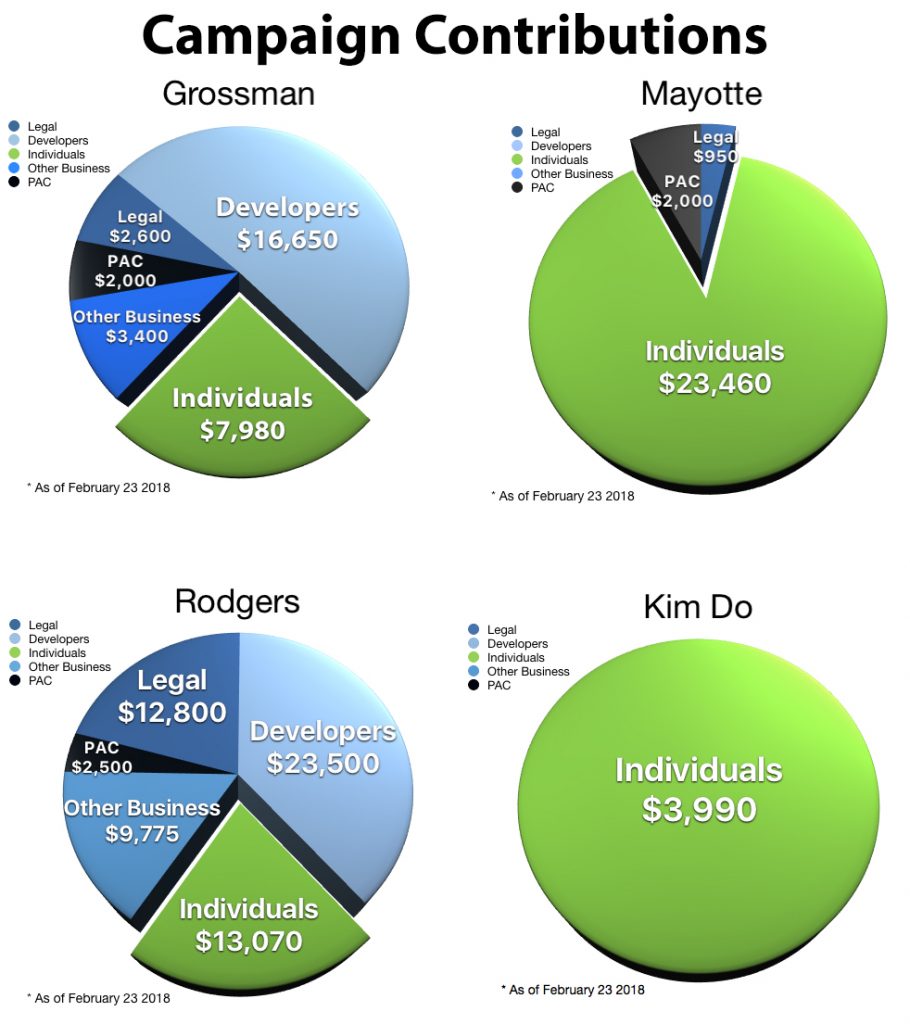 Independent Voice vs Political Ticket
Contrast this with candidate Armand Grossman who is running against Monica Mayotte and Jeremy Rodgers who is running against Kim Do.  Both Rodgers and Grossman have a political history:
Grossman once served as Vice Mayor for Miami-Dade where he spent the majority of his adult life. He has had an aborted attempt to run for Boca City Council several years ago.
Rodgers currently serves on Boca's City Council and he too had an aborted attempt to run for a higher political office several years ago. Grossman held a political fundraiser at his residence for Rodgers during Rodgers last campaign.
Rodgers and Grossman share the same campaign consultant and are predominately funded by legal and developer interests. They have consistently appeared at the same campaign events and recently brought partisan politics into a non-partisan city election. Together they have raised 3 times the amount of their opponents … combined.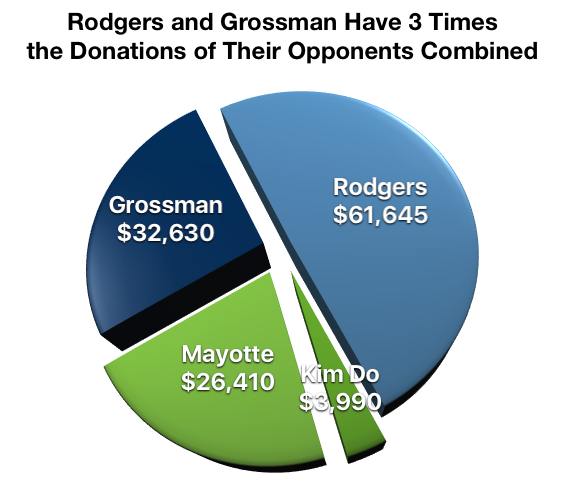 Pay to Play vs Serving the Community
Individuals represent less than a quarter of the donors behind Rodgers and Grossman. Nowhere is this more apparent than in the campaign reports of Armand Grossman. While Monica Mayotte was walking the neighborhoods knocking on doors since October, Armand Grossman's campaign finances swelled well past Mayotte's in only a month's time. The net effect is that Grossman is very obviously backed with more money from fewer people … the donor class.
Act with Purpose: Boca City Council Needs a Resident Majority
Due to a somewhat questionable past, long shot candidate Armand Grossman and his political operatives plus developer backers, seem hopeful that attaching his candidacy to incumbent Rodger's campaign will improve his chance for success.  An informed voting public cannot let this happen. Residents and quality of life issues ride on your vote.
It's up to you – the voters of Boca Raton.  Don't let developer special interests 'buy this election' and determine your fate when it comes to the quality of life issues; to wit:  Reasonable, sustainable growth; traffic control; preservation of our precious parks and green space; public safety issues; and quality education for our youth.
BocaWatch proudly re-affirms its endorsements for all the right reasons!
VOTE:  Monica Mayotte for City Council Seat D
VOTE:  Kim Do for City Council Seat C
Let's bring this election home for the residents!
Al Zucaro, Publisher