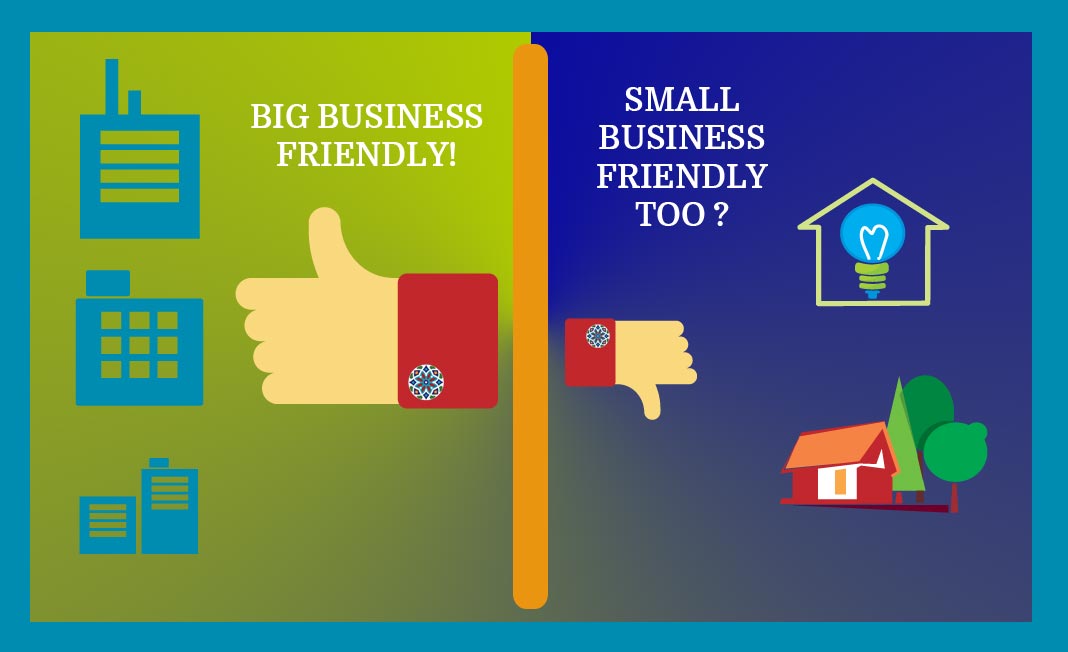 Our downtown has recently suffered the closing of two longstanding businesses at Mizner Park. After many years of enjoyment, we no longer have Truluck's or Uncle Julio's as a downtown staple. Sadly, right after those two deaths we unexpectedly lost our two-year old, Junior's as well as Pellegrino's and Mobu have disappeared. Boca Raton may not be a global capital but every small business matters. Our city is more likely a second or third level city meaning, we must work twice as hard to attract small business investment and even harder to retain these businesses.
Small businesses are typically classified as 250 or fewer employees. There is considerable evidence to support that small businesses are the backbone of cities and play a critical role in creating jobs for residents. Too often city leaders do not support or discuss during the budget process the need to allocate a budget line item dedicated to small business development. Small businesses do not need a handout. Most small businesses with a bankable business plan need seed money or incentives to open the doors quickly; quickly being the operative word. Incentives do not have to be costly or expected but such things as a rent abatement period, interior build-out, outdoor signage or help with permitting could yield much needed retail to support our rooftops. And the City or the CRA needs to help.
We all know Boca Raton looks good on paper and shines with many key partnerships in the acronym game of FAU,BRCC, BDB, SBA, CRA, and many more. Yet, even with all these partnerships Boca's downtown is not vibrant or robust. In fact, the recent loss of these downtown restaurants demonstrates business retention is not Boca Raton's strong suit in either the short or long term.
Looking good on paper is irrelevant if we do not have the will to create a vibrant downtown that is not only a destination for our residents but also entices the larger population of the tri-county area. The problem is the city has no "visionary leadership." Visionary leadership is necessary to create a vibrant daytime and robust nighttime economy.
Step one to getting on the sociable city economic train is to conduct a hospitality assessment. We need to know and evaluate the barriers to developing a nighttime economy overseen by a nighttime manager to change the city's sociable trajectory to ensure Boca Raton is a stop on the travel map. City management has checked the boxes and clicked the right buttons but ignored our ability to create and implement a social scene that enhances the experience of food, drink, music, culture and safety making Boca the place to be seven days a week. For years, city government has operated as a well-oiled machine with necessary bells and whistles, but where is the "WOW?"
A second step would be for city staff who operate often as overlords of a city government culture to be converted to a customer service attitude of "How can we help?"
Until visionary leaders are elected, a third step is to challenge existing policies or burdensome regulations by deploying a small business advocate who quickly rectifies any road blocks to zoning, permitting, and licensing prohibiting businesses or projects from opening in a timely manner; a prime example of this type of obstacle was recently experienced with Luff's Fish House on Palmetto Park and a small business owner wanting to open an ice cream shop on Palmetto. The small business advocate should serve as a liaison partner to the private sector and reveal any potential expenses arising from other governmental entities as required to opening a new business in Boca Raton or other issues as they arise. Changing the culture to a customer service attitude will ensure potential new business owners that the city is their partner to success instead of an adversarial gatekeeper.
A fourth step would be engagement with the business community to jointly create a small business growth plan connected to available city, regional, state, and national economic assets. The city government has under its control the ability to provide resources for training and networking critical to new businesses. These dedicated resources would ensure the city has a workforce ready to be employed by all future small businesses.
From a pragmatic perspective, the fifth step is that downtown Boca Raton consists of contiguous sub-areas that have different reasons for existing and different sources of consumer support. It is critical that these sub-areas be considered as clusters to properly identify retail needs in each unique cluster. Then collectively each of these unique clusters would coalesce to create a merchant organization operating as one voice. The merchant organization is not a new concept rather an unfulfilled recommendation of the 1995 Downtown Plan and lost in the vacuum of other priorities. Without a merchant organization it is difficult to maintain, expand and retain our existing retail and restaurant partners that are essential for vibrancy.