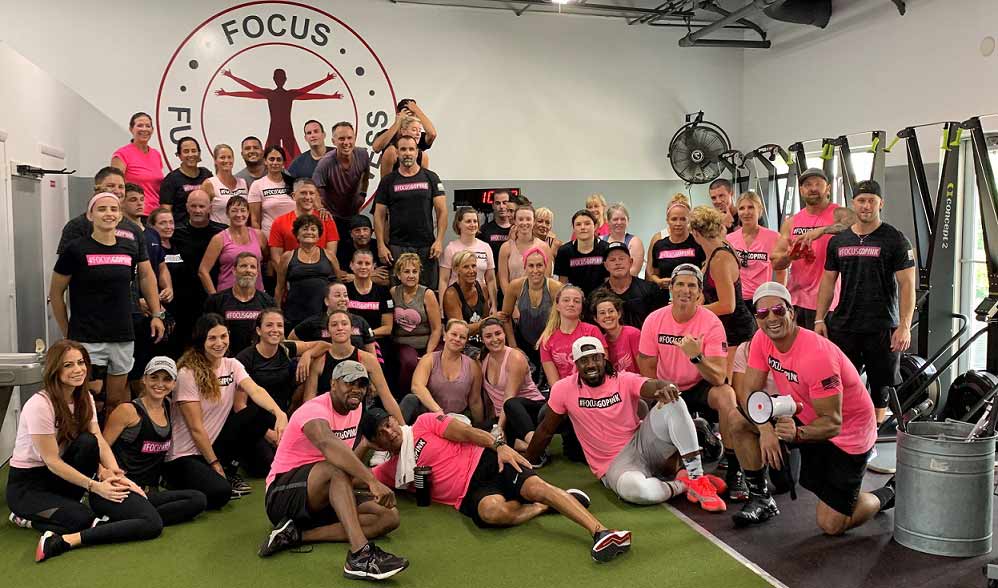 Focus Functional Fitness Gym teamed up with the Go Pink Foundation to put on a massive workout for charity. The event was held on September 14th, Saturday, 9:30am, in the Focus Functional Fitness revamp 8,000 square foot facility. The $20 per person fee, and all proceeds went to the Go Pink Foundation, to help in their efforts to find a cure for breast cancer.
The event had a six-station circuit to accommodate all participants, who generously donated. Each station was six minutes, which involved functional exercises for both cardio, and resistance training. Also included, the out doors for speed, agility, and cardio.The workout encompasses all levels of training, and everyone left feeling full of purpose, and sweat! Focus Functional Fitness' trainers, dedicated their time by forgoing clients, and paid for the cause. The following local community vendors such as Ideal Meals, The Runners Edge, Celsius, The Biostation, Vibe Energy Bars, Juice Plus, Boca Cryo, and Nutrishop Boca dedicated their time to this heart felt cause to give away samples, and services.
Focus Functional Fitness looks forward to teaming up with the Go Pink Foundation again, to take on the fight to find a cure for breast cancer!
If you would like more information, or to donate to the cause, please contact the following;
Todd Payne or Abbey Hilton
(561)-212-0351
Focus Functional Fitness, 141 NW 20th Street, Suite e6-12, Boca Raton, FL 33431
info@focusfunctionalfit.com
(Photo by Focus Functional Fitness)