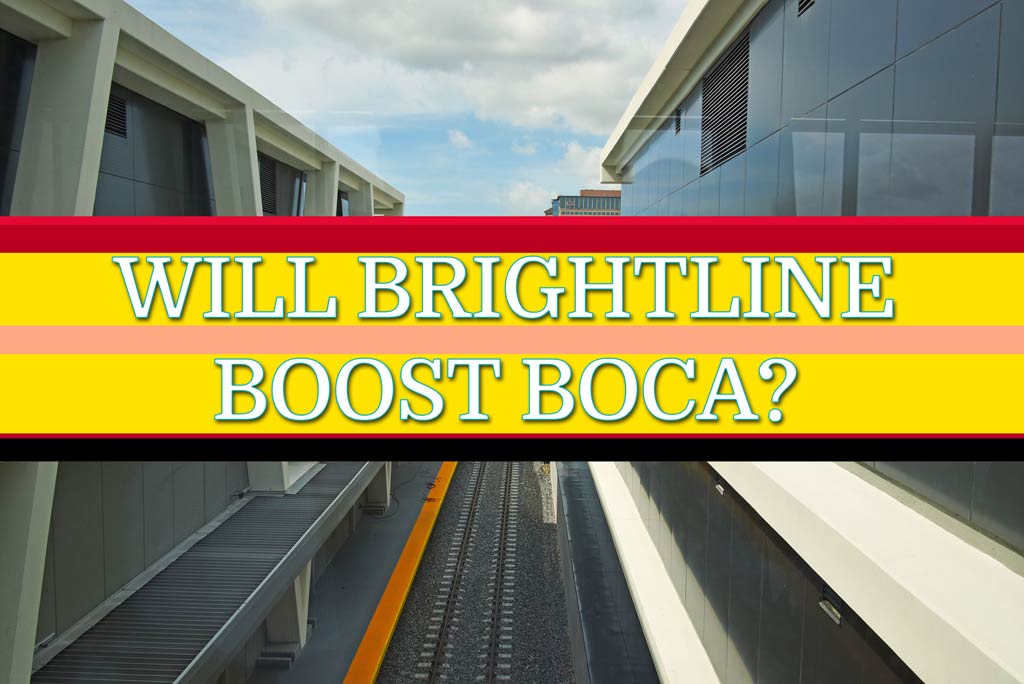 Virgin Lines is coming to Boca Raton. Make no mistake about it. With this City Council, 'Development is now Good'.
At yesterday's Council workshop, Boca Raton's five elected officials unequivocally demonstrated that they are, by far, the most development friendly group of elected official in the history of Boca Raton.
Fast tracking the Virgin Line presentation is their order of the day!!!!
How the Virgin Line representatives got to the alter of public policy in so short a time is remarkable. How the City Council seems to have fully embraced this opportunity also is remarkable….but, from what I saw yesterday, the most remarkable item is how fast this idea has arrived at this proverbial 'station', not to mention how fast Boca Raton's leaders have recognized the growth potential possibilities, nationally and internationally.
Based upon yesterday's workshop, there seems to be a mostly unified voice that the Virgin Line expansion to Boca Raton is a welcomed happening;
A GOOD THING
If Boca were not to be a stop on the Virgin Line train, Boca Raton would never be a first class destination in the greater scheme of things.
For the most part, the public was generally supportive of the effort; the council members touted it as an opportunity to reduce traffic and invite new business to locate here with ease of access to corporate headquarters; and, Boca Raton would now be envisioned as an international tourist destination.
Virgin's leadership have been heard to say that soon a traveler will be able to board a Virgin plane in Scotland; land in Florida; rail throughout the state on a Virgin train; before boarding a Virgin cruise ship to the warm waters of the Caribbean….Incredible..the magic of private sector accomplishments!
All this is thought to be wonderful for our economy; for our business and developer community; and for the image of Boca Raton as an international destination. Coupled with the recent Custom facility at Boca Raton's International Airport, one can already hear the private jets landing in droves with their owners locating in our locale. Housing prices are projected to soar; property would develop; business would thrive; and all would be well…or will it?
In all this bliss, are there negatives? Perhaps…
Boca Raton has for some time now gone past the point of returning to the good old days as a sleepy resort town; a throw back to old Florida.
Boca Raton, today, is a destination city; a city developing in a rapid and unstoppable way.
Some items were not well defined yesterday. Items such as locating this station on the library parking lot will mark, for the first time, a downtown development on the west side of Dixie Highway; the west side of the FEC tracks on a city owned parcel of land east of the new library.
Some residents raised questions as to the visual impacts a parking garage would have on the library experience.
In response, council members asked what Virgin intended to build on the land. Virgin responded by stating it was intending a mixed-use TOD, Transit Oriented District, made up of the train station, commercial and office components, and an unspecified residential unit(s) component. Unlike the treatment council members gave to the Tri-Rail station proposal in Midtown, the council seemed OK with not asking density question or, for that matter, the height of the residential component.
Is it conceivable that a TOD inside Boca Raton's downtown west of the tracks would propose a residential building at the 100′ or 140′ height?
After all, those heights are allowed in some downtown locations. This remained an open question.
Cost was another item that is not identified.
According to the Virgin Lines' representative, the city is being asked to absorb the cost of building the parking structure and an ADA complaint overpass for passenger crossings. The city is also being asked to donate the land to Virgin at no cost.
How costly is all this?
Mayor Singer has been heard to say that these could be many millions of dollars…
Simple math suggests that a basic parking structure cost is calculated by multiplying the number of spaces by the cost per space; 1,200 spaces at $15,000 per space is $18 million dollars….and this is for a no frills structure….
The cost of the overpass and street modification are beyond this writer's capacity but you get the picture…there are tens of millions of taxpayer dollars required to make this deal work; a deal with one of the world's richest men.
HOWEVER, WITHOUT THE VIRGIN LINE STATION LOCATING IN BOCA, BOCA RATON WILL LOSE THE OPPORTUNITY TO BE A FIRST CLASS, A WORLD CLASS, DESTINATION, IN THE SOUTH FLORIDA MARKET….
Although I do not always agree with Glenn Gromann on many issues, his editorial published in the Sun Sentinel on Sunday this past week captures the affirmative argument well for advancing the Virgin Line proposal froward.
Embracing the Virgin Line proposal is, in fact, what the City Council has chosen to do. City Staff is now to begin negotiating the elements necessary to fast track Virgin Line stopping in Boca Ration.
To gauge the community reaction, there is a Facebook Page set up for public discussion on the merits or lack thereof for this proposal.
Readers might find it useful to visit the site and let your comments be heard…Go to Facebook at 'Bring Brightline-Virgin to Boca!'
Al Zucaro
Publisher of BocaWatch