As you know, the Whitehall community lost Balboa Lane due to its Attorney and two previous board members who didn't feel a board meeting was necessary before moving forward agreeing to the closure of the roadway.  Residents were not well-served by these folks who caused everyone time and money on both sides.
Penn-Florida, having the signed agreements from these two board members and knowing Whitehall had closed the road for years (we had the ability to re-open it if we needed to evacuate), went ahead and filed their petition.  Who could blame them?
I can now honestly say I do blame Penn-Florida!  Our present BOD did nothing after the hearing – case closed!  I'm not one for sitting back and complain.  I emailed Commissioner Abrams, the Board of County Commissioners and Penn-Florida sending him an email with all the information regarding Balboa Lane.  I also sent all the information to Mr. Robert Weinroth, Boca Raton City Council member, who is running for Palm Beach County Commissioner (Democrat) District 4.  That evening, I received an email from Mr. Weinroth saying he viewed the video and all the attachments and actually read the entire string of my emails.  I was totally impressed knowing his busy schedule.  Weinroth stated "he will make some inquiries…."  He also said that he would "reach out to the parties to see if there's any way to offer the neighbors a solution."  Way to go Mr. Weinroth – looking out for the residents!  He has my vote!
In my follow-up conversation with Mr. Weinroth, he told me that he was able to speak with Mr. Mark Gensheimer, President of Penn-Florida who was going to look into the matter.   Later that morning, I received a phone call from Mr. Frank Weed's office (VP Development and Construction) stating he was going to discuss the issue with his Board of Directors. I had a sigh of relief knowing it wasn't a closed issue.  I really couldn't imagine their BOD, having all my info, would turn down the community and close Balboa Lane for "golf holes".
Ha, I was dead wrong!
With two emails to Penn-Florida and numerous phone calls, there was never a response one way or the other.  I have worked with Presidents, Vice Presidents and well-known show biz folks; no one would avoid a phone call or email.   They always responded one way or another.  Apparently, Penn-Florida doesn't care about the community – golf holes are more important than our safety and convenience.  Boca Del Mar Country Club was a great neighbor.  It's unfortunate when Penn-Florida bought Via Mizner Golf & Country Club that didn't spill over to the community.
Message to the Board of County Commissioners:
I would like to see your policies revised.  Each situation is different and should be handled accordingly.  In our case, we came up with the short end of the stick through no fault of the entire community – bad legal representation and two board members affected an entire community.  I believe an "appeal" should be looked at when warranted.  Please have "open ears" to all residents and not only "developers".
Message to the friends and family who lost a loved one at the Marjory Stoneman Douglas High School shooting:  My prayers and thoughts go out to you.  We shouldn't be losing teachers who protect their students from flying bullets.   This is insane.
Boy oh boy, how great it is for all the students to come together to make a difference. They went to Tallahassee and spoke out to the Politicians to make it safe for all schools – what courage.  Emma Gonzalez, Cameron Kasky and Jaclyn Corin, survivors/activists head up the "March for Our Lives" to Washington on March 24 along with other schools throughout the U.S.   This is taking more than a village – it's taking the entire school districts from all cities to make a difference. THANK YOU!
What makes for a good community is for everyone to be involved and work together.   A lesson Penn-Florida should learn – look out for everyone's safety and in our case, also convenience!
Big shout-out to the First Responders for their continued service.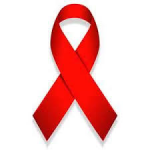 Thanks to Mr. Al Zucaro for his dedication to our community in keeping us informed and give us a platform to rant and bring issues to the forefront.
"As you grow older, you will discover that you have two hands, one for helping yourself, the other for helping others. " ~ Audrey Hepburn