A major component to any University is "School Spirit". Owl Nation Cheer and Dance Team Squads are the heart, and soul of Florida Atlantic University(FAU).
Top row: Jonathan Ashkenazy, Santiago Rojas, Madison Borgel, Zophia Dulaney, Shannon Diesel.
Middle row: Madison Mesnekoff, Elizabeth Mitchell, Eva Smith, Sydney Kramer, Alexa Day, Alanna Conklin.
Bottom row: Elizabeth Bendinelli, Taylor Broderick, Jessie Castillo, Mariah Martin, Jasmine Young, Taylor Watson.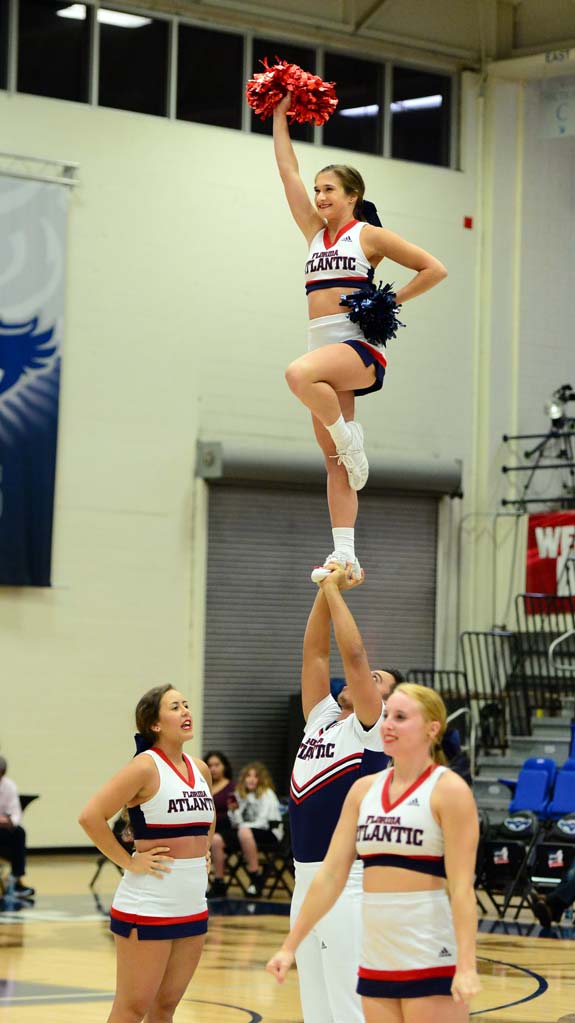 Coach Paige Weir is enthusiastic for the up coming cheerleading season. "This is our building season so we can go to Nationals April 2020. We are looking to have two team next season, a coed team consisting of males and females, and an all girl team consisting of females. The program is growing just like the University! Go Owls!"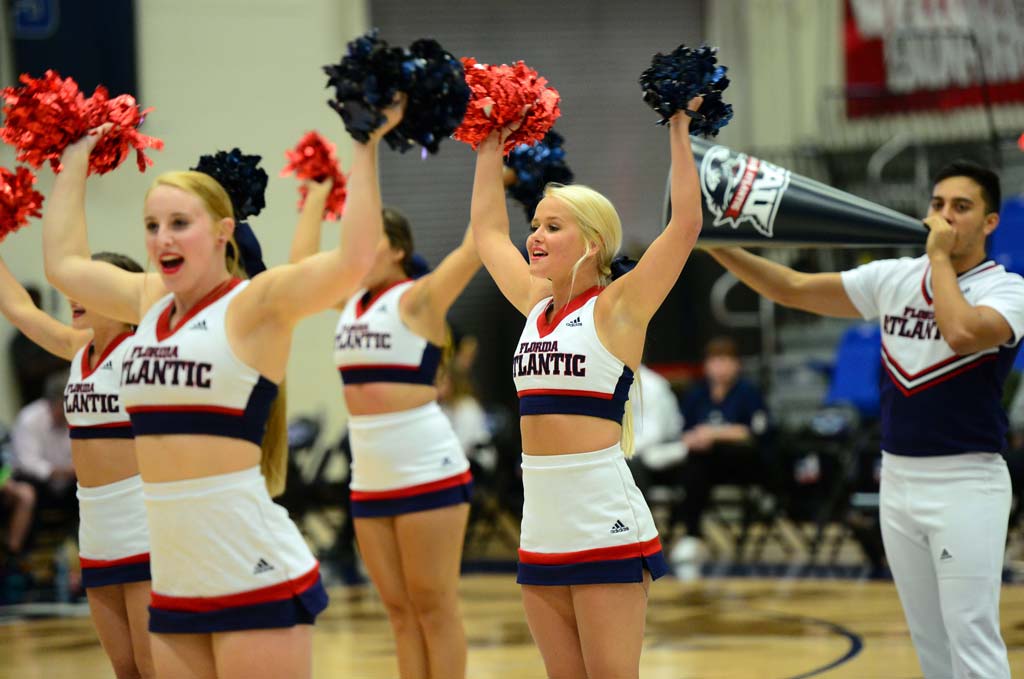 To be a part of the Spirit in Paradise, please attend the following. Information is on the flier below, or on the FAU's Spirit Teams Instagram, or Facebook pages @fauspiritteams
A clinic will be on April 13th 12p.m.-3p.m., open to ages 9th grade through college age. Tryouts are April 19th and 20th. April 19th is 5p.m.-9p.m., and April 20th is 10:30a.m.-5:30p.m.