Darlings, what a night! Boca High PTSA & Co invited the community to "Breakfast at Tiffany's" for the 14th Annual Boca Raton Community High School PTSA Auction, on Friday, March 8, 2019.  The event was held from 6pm-11pm. Each $100 ticket purchase included passed hors d'oeuvres, a crudite station, a sit-down dinner, and dessert, while guests enjoyed the Silent and Live Auction. The Boca Raton Marriott, located at Boca Center, was vamped in Tiffany blue and white, classically representing their theme.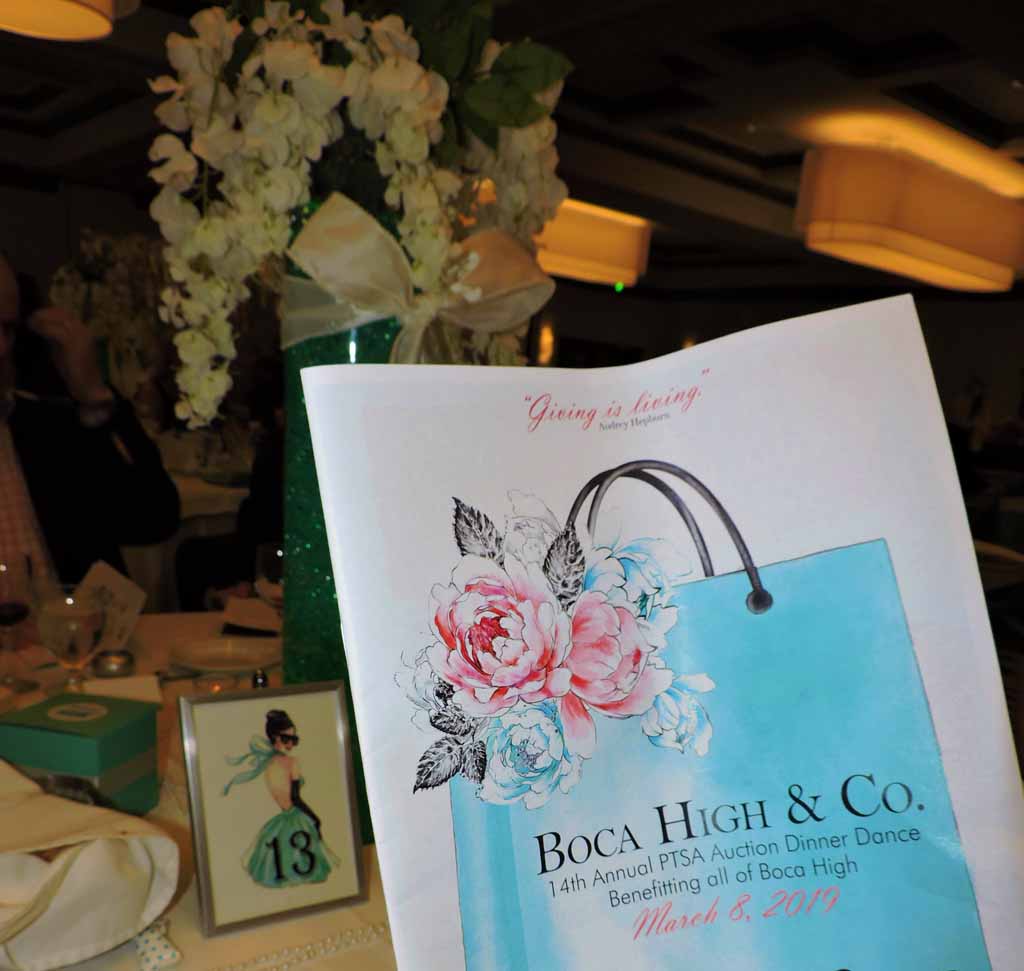 Guests were able to peruse and bid on over 350 silent and super-silent auction items with bid amounts starting at only $5!  When the silent auction areas closed, the guests entered the transformed ballroom to enjoy their dinner and prepare for the live auction.  Excitement abounded as the honorary acting emcee for the night, Evan Golden, with The Berman Law Group, took to the stage to get the crowd ready to begin bidding. Bid paddles flew up as the night wore on and the support from the parents and teachers for Boca High was heartwarming.  Boca High PTSA was able to raise over $76,000 from combined silent and live auction sales, in conjunction with a first-time offered, post-auction online PTSA sale!
Boca Raton Community High School is home to over 3,300 students, with 38-40% of those students who live beneath the poverty line. Funds raised at every Annual Auction support a variety of programs at Boca High to enhance and support the school's students, faculty, and staff (College Fair, Drive Safely Campaign, Teacher Appreciation Events, Teacher Grants, Project Grad, Student Involvement, Student Scholarship, Clubs and Teams, as well as financial support for disadvantaged students). Equally important was the school's Bid from the Heart campaign, generated by the Auction to improve safety and security at Boca High.  This year, the PTSA was able to give over $55,000 back to Boca High School.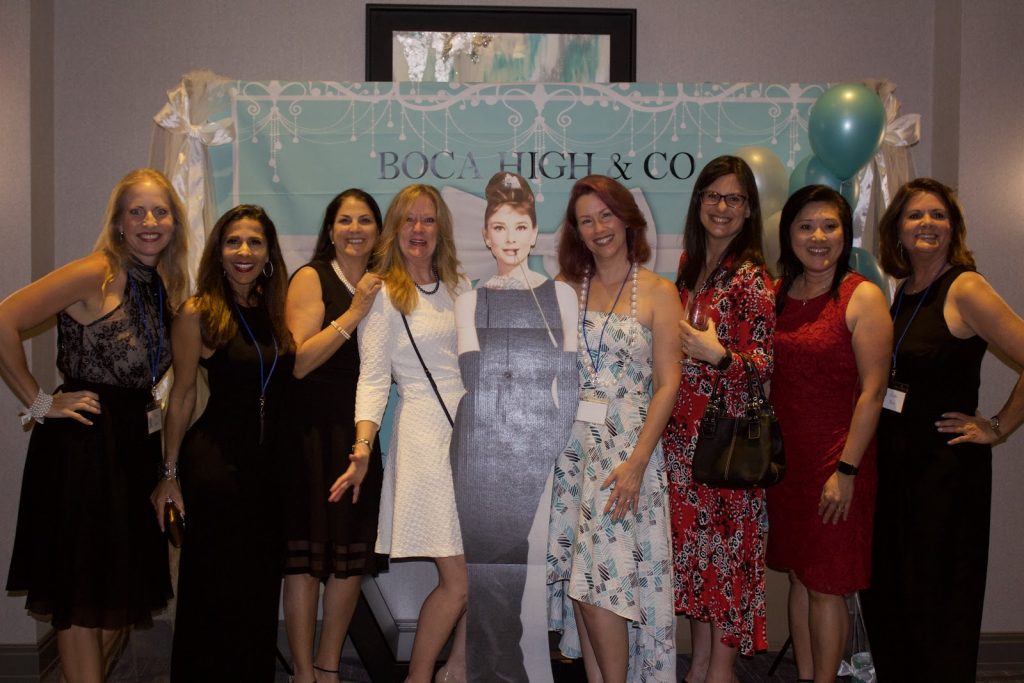 Boca High PTSA would not have been able pull this night off without the support of its Auction Platinum Sponsor (The Berman Law Group), its Silver Sponsor (Lavalle, Brown & Ronan), the generous donations from our local community, and the countless hours of dedication and volunteering by our PTSA Board and members. Please feel free to see a compiled list of sponsors and donors click the following link https://tinyurl.com/BRCHSAuctionDonors.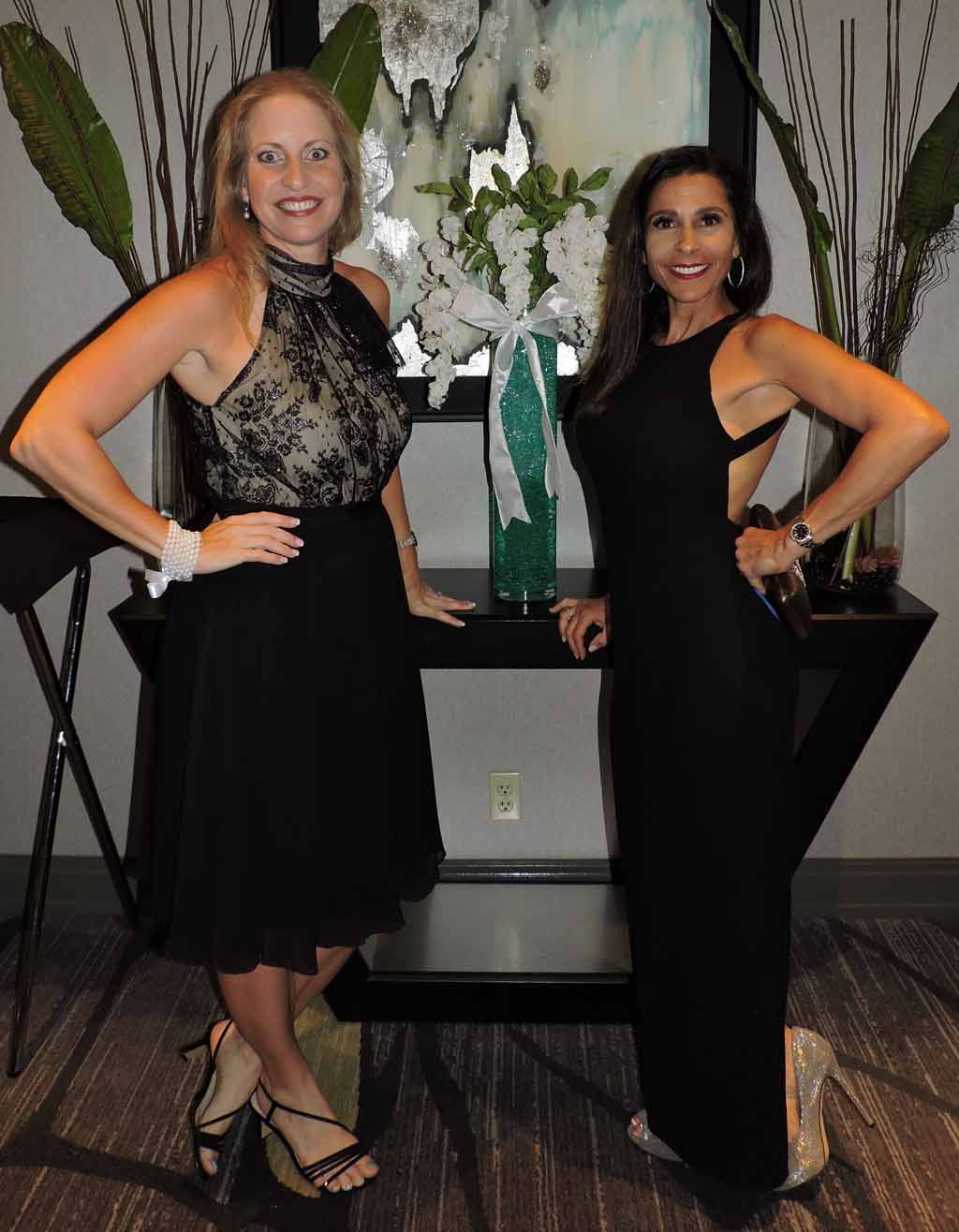 (photos courtesy of Judith Wong)
---