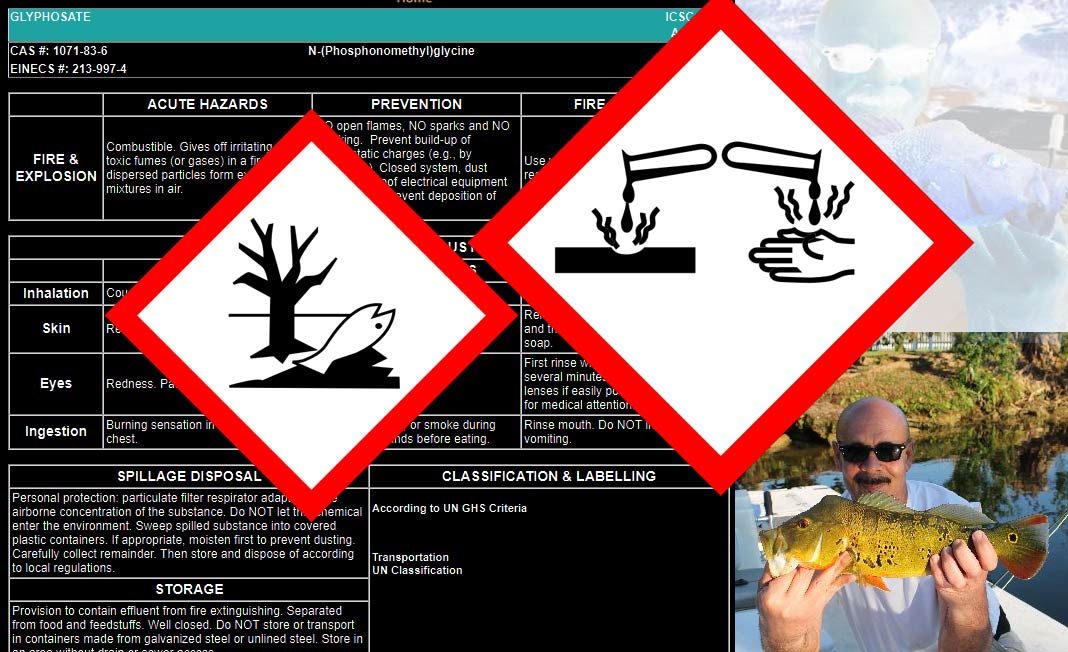 Please take our poll at the bottom of this article. 
In her first full City Council meeting, newly elected Councilwoman Monica Mayotte stood up for many who cannot stand up for themselves!
Hidden in the consent agenda, that part of a Council meeting where proforma items are grouped together, was a $289,000 purchase acquisition for equipment and materials needed by the recreational department in the near term. Within this requisition was the purchase of admittedly toxic weed killer. It  is impacting animal life in Boca Raton's green spaces and is also dangerous to the health and welfare of children playing in these same recreational areas.
Councilwoman Mayotte asked to have the item pulled; a procedural action that resulted in an open discussion on the merits.
An environmentalist, Ms. Mayotte argued that the toxic materials should not be purchased; that organic environmentally safe material be used instead; and that the city should discontinue the dangerous practices to animal life and children.
Interesting there was little push back on the substance of the issue; the push back was on matters of cost and inconvenience. Readers are encouraged to watch the meeting video to get a sense for the interaction.
Push back was evident.
Staff argues that alternative methods are not efficient; are more costly for materials and labor; and have been demonstrated to not be as effective based upon testing conducted over the last year.
Council members argued that this purchase is immediately needed; that it is too late in the season to change procedures and training techniques; and that the Council is aware of these concerns and will be taking this topic up in the visioning session scheduled next month.
Sorry not good enough.
This topic has been in the public discussion for the better part of the last year. Lip service and misinformation has been abundant from staff and the Council has not really put its weight behind the matter and sought correction. With Councilwoman Mayotte shining a light on the matter, action should be forthcoming now….
The final vote was four yeas and one nay to purchase the toxic materials. 
Deputy Mayor Singer voted yes but expressed the desire to meet with Ms. Quinn, a resident activist who has been extremely vocal informing the City Council of these dangers for the greater part of a year now, offline to discuss the concern; Councilwoman O'Rourke is clearly sympathetic to the issue but voted to approve the purchase mostly arguing that the materials are needed for staff to complete their assigned tasks; but Council member Jeremy Rodgers, while voting in the affirmative, provided the most telling comment of the evening.
Mr. Rodgers stated on the record his deep concern for the health and welfare concerns around this item. He stated that his neighbors use similar toxic materials on their lawn and that he warns his four children to not go near the lawn when the chemicals are present; chemical that he obviously see as dangerous to his children.
Well, that begs the question of how can he vote in the affirmative to have the city staff use these same chemical in our parks and green spaces where his constituents, other residents of Boca Raton, bring their children to play.
A Call to Action
To all parents and grandparents; to the soccer moms and dads; to the coaches and residents generally:
RAISE YOUR VOICE….CONTACT THE CITY COUNCIL MEMBERS WITH YOUR CONCERNS.
Flood them with phone calls and emails. Demand changes be implemented now.Demand that appropriate equipment be purchased and that city staff be adequately trained in the methods and techniques for our parks and green spaces to be truly 'green'.
One other item, a procedural matter; to wit:
Any of the four affirmative votes can Motion for Reconsideration of the item at the next regularly scheduled City Council meeting. Demand that one or all four affirmative votes make such a motion so that the item can be aired again for the public's benefit.
At the next meeting, John Crean, General Manager of Broken Sound, is making a presentation on this very subject. Broken Sound successfully uses environmentally sound and safe techniques. Broken Sound is the example our City Administration and City Council should be implementing.
Boca Raton is a $19 billion dollar enterprise. Whatever the cost factor, it cannot be viewed as anything but a rounding error. Money is not the motivator. Quality of life is. Demand that the quality of life in Boca Raton not be diminished for a few additional dollars.
Thank you Councilwoman Mayotte for bringing this public debate front and center.
Al Zucaro
Publisher of BocaWatch
Got Time for a One Question POLL?
Editor's Note:
It was only a couple weeks ago I snapped the photos below at Red Reef. It shows a grill that I would have used had it not been completely covered over in plant growth. For it to be so covered over it must have been neglected for quite a while. What's the issue here? You don't have to be a Park Ranger to see the problem. Someone (there are people out there like that) might think it's OK to light some kind of fire in it. That could potentially set the whole dune on fire. I notified a Park Ranger immediately. Shame on whoever if it's still like that.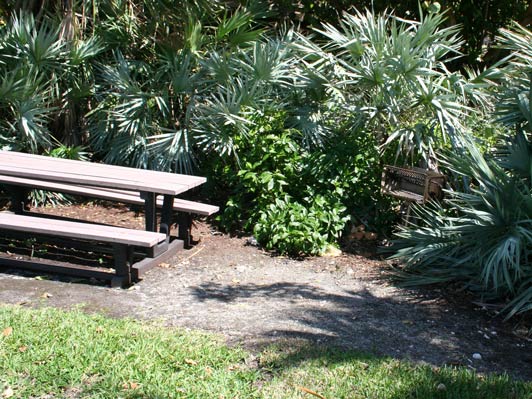 What were they waiting for? Did they run out of RoundUp and expect that a few sprays of it over the cooking grill regularly is all the problem needed? Were they afraid of getting bitten by spiders or something? Does the City not let the crew handle machetes any more? OSHA restrictions? This was absolutely perplexing to me how it could get like that.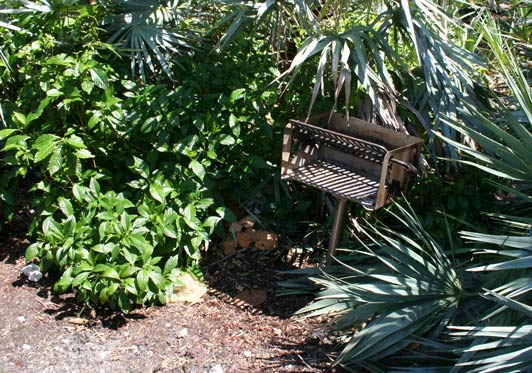 I took that picture because I thought it was funny, kind of goofy it could get like that. But when you think the same folks who let it get that way are the ones "trained" to handle the poison, it's a little more than whacky. This is the place they were going to apply that RoundUp – the bid was for the chemicals to be used in this very park: Red Reef! Do they really need CHEMICALS to solve this problem?
Red Reef isn't a hundred acre ranch – it's a tiny treasure. The poison. The fire. The training. The neglect. The critters. The people. Walk up the hill there a bit. There's a plaque to a sweet dude we lost to cancer.  It's a little troubling to say the least.