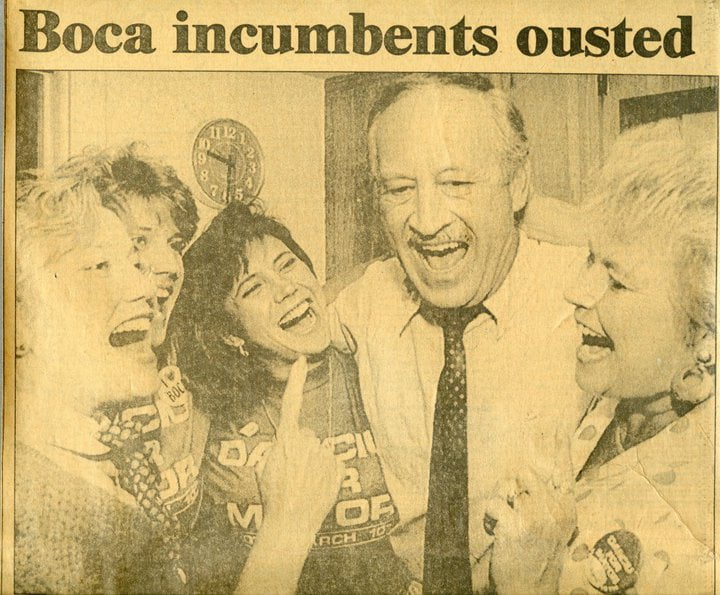 The next time you visit the Pavilion on A1A and Palmetto Park Road take a moment to reflect on the plaque dedicated to Emil Danciu.
Even in bronze his personality shines through.
In 1969 Emil Danciu was the youngest man ever to serve as mayor of Boca Raton. He served as mayor not once, but twice, and stayed engaged in civic life long after he left office in 1993.
If you look up from that plaque and cast your eye north along the beaches of A1A you might want to say a silent prayer of thanks to Emil for leading the effort to save our beaches from development. This effort later extended to all city parks and the creation of our Greater Beach & Parks District.
Emil, along with his effervescent wife Eleanor, raised six children in Boca Raton, and perhaps it was this love of family that motivated him to advocate for preserving green space and limiting development.
Emil Danciu wanted all families to enjoy the true riches of our city for generations to come. He gave the impression of the ordinary man, though he was anything but ordinary. It is not exaggeration to say he was extraordinary.
His passion was for life was also evident in his passion for fun.
Emil opened four oyster bars in Boca Raton know as Dirty Moe's. There is even a Facebook page dedicated to fans of Dirty Moe's, and I encourage you all to log on and learn more about the people's mayor.
The title of 'The People's Mayor' was well earned.
During his early days in office he protested the lack of bus service for children in the Pearl City neighborhood and decided to take them to school himself in his station wagon.
In 1973 Emil led a parents race-relations committee in response to problems at Boca Raton High School during the first year of busing.
Schools were always one of his top priorities and he played a key part in keeping Florida Atlantic University in Boca Raton. He also successfully secured a one million dollar grant from the Florida Legislature, to be used to improve university roads.
The development of Mizner Park was another area where Emil took issue, the direction our CRA was taking back in the early days called for more development and less park. He believed taxpayers would eventually be burdened with costs. Was he correct?  We'll know when the bill comes due.
Emil spoke his mind but never made enemies and that's a lesson we can all use today.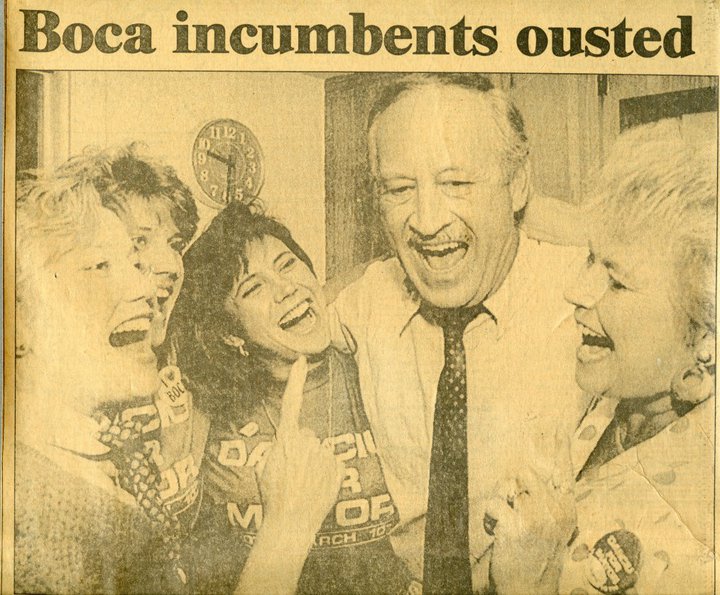 Watch Katie Barr's interview with Eleanor Danciu, the First Lady of Boca Raton.