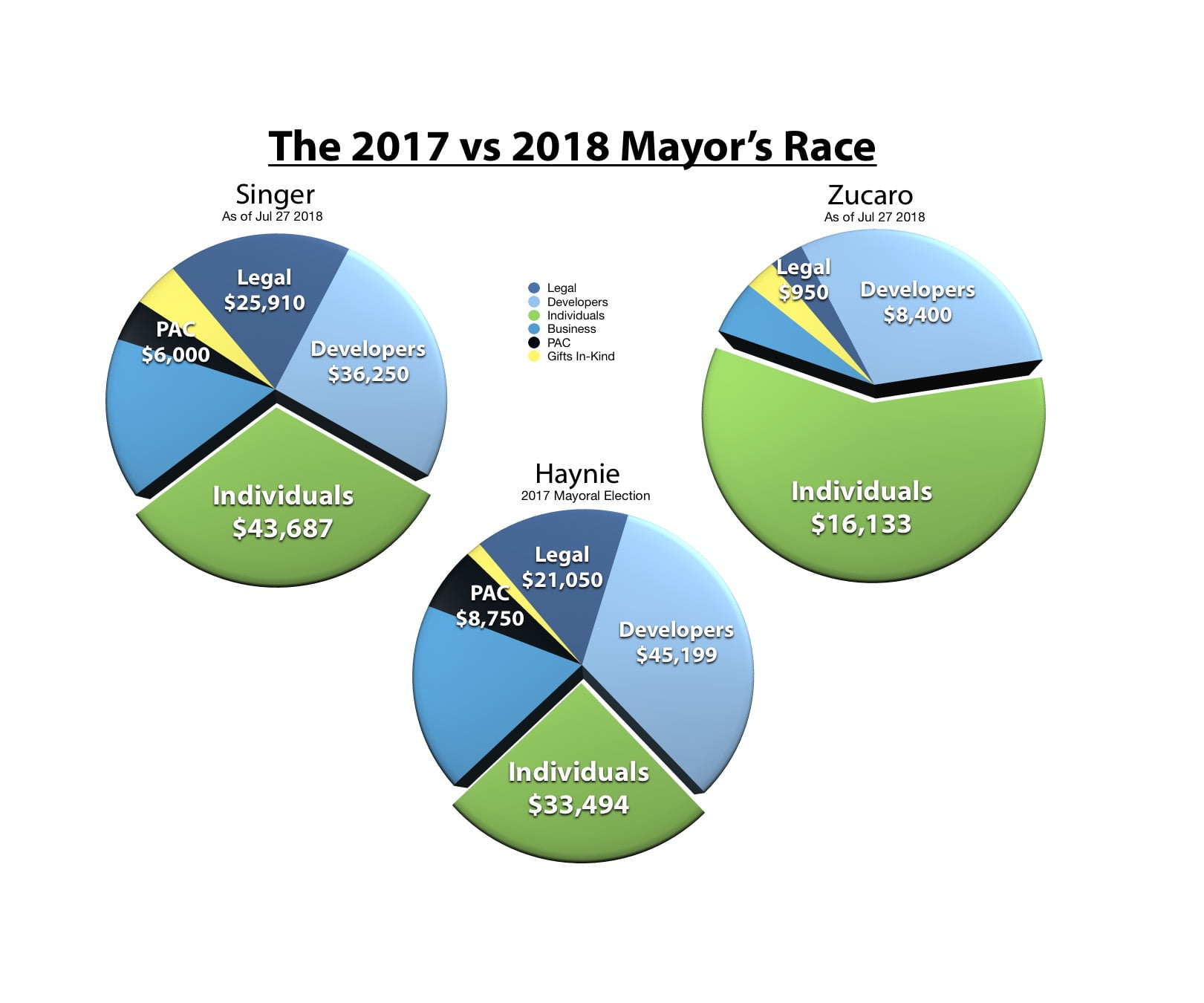 They say a picture is worth a thousand words. We have the pictures (above and below), but let's add just a few words: Special interests groups are pouring money into the coffers of the candidates they feel are most likely to do their bidding. The latest statistics are based on campaign finance filings as of July 27, 2018. The only candidates with recorded PAC money are Scott Singer and Andy Thomson. Both were the chosen ones of the development community and other special interests during the 2017 campaign and the same is true for 2018.
At the present time Mayoral candidate Scott Singer has received 48% of his contributions from Developer related, Legal related and PACs. It is also worth noting that Mr. Singer began accepting contributions a full six months ahead of his opponents. City Council Seat A candidate Andy Thomson has received a whopping 59% from these same sources. Are we too critical if we assume these contributions are buying something beyond friendship? Something like, say, votes and influence. You decide. The money is coming in, and it is coming in big for these two candidates. It is interesting to note that no other candidate has received even one dime from a PAC.
This is a city that is very close to returning to a time when the resident came first. Something that hasn't happened for nearly two decades. Special Interest money is trying their best to not let that happen.
This blog has always put the resident first and has fought hard to bring our city to a point where the resident will have commanding voice at City Hall. Don't let it slip through our fingers.