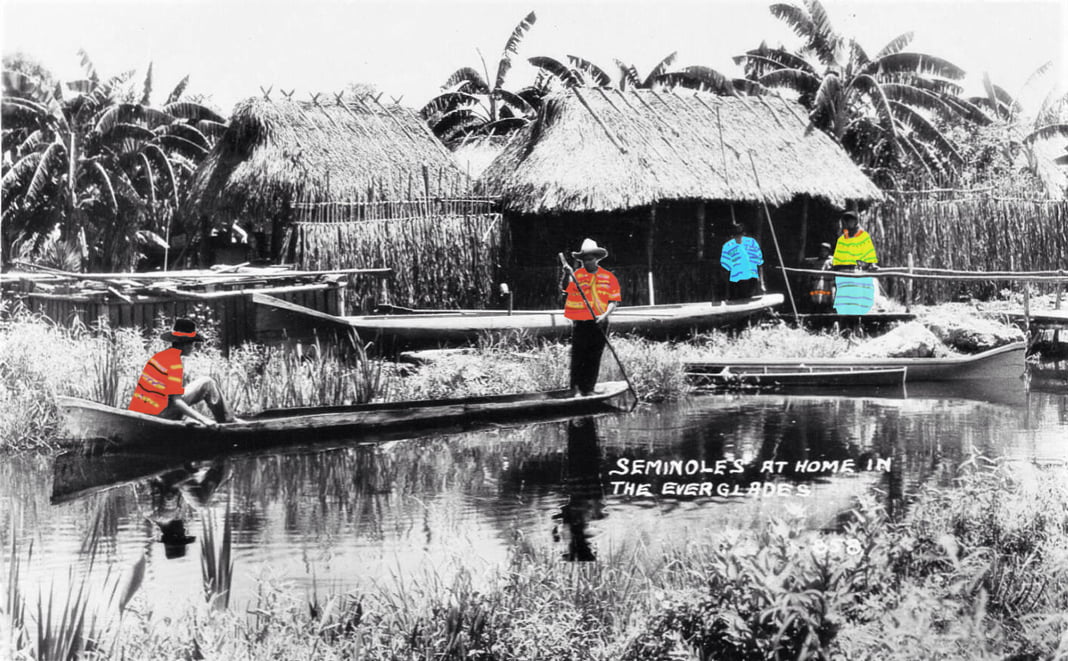 It might seem like the Boca Raton that we know has only existed in recent times. However, Boca Raton has been the home to many people for a very long time. The history of human occupation on this land extends well before the time when Europeans first colonized Florida. Boca Raton was the home to Native American people, possibly for tens of thousands of years before today. In order to understand the ancient history of Boca Raton it's important to understand the archaeology that's been discovered throughout South Florida, how much Florida has changed geologically, and what's specifically been discovered here.
One thing I've always thought about, since coming to Boca Raton as a boy in the seventies, was the Native American people who used to live here. Unlike many places across the USA where there are descendants of America's first peoples, we have nobody here in Boca Raton who can trace their ancestry to the many people who were here at the time of Christopher Columbus. And lately I've been thinking about it a lot more, really wondering about those people, the people who loved the same place we call home, but are gone completely now.
When I was a Park Ranger working for the City's Parks and Recreation Department I was lucky enough to have the Saturday Morning Detail at Gumbo Limbo. I'd talk to a lot of visitors, sharing what I learned. I used to explain to people how Native Americans lived along the Atlantic coastal ridge when the Spanish first arrived, but I really couldn't tell you exactly where I learned what I shared. I used to poke around in Gordon Gilbert's book collection in his office there, because he had some great stuff, but I never borrowed any books or learned their titles. Mr. Gilbert is the guy who started Gumbo Limbo.
Unfortunately there was little recorded, at least from what I have been able to find, and I've always been hungry for more since getting that little taste. We can't really count too many books about it; we have to rely on archaeology to tell more of the story.
I have many questions I'd like to have answered with credible sources, either written or taken from the ground:
How early did our area see it's first inhabitants? Who were they? Where did they come from? What evidence would we have of them?
How many different cultures, waves of people occupied this place over time? Who were they? When did they come and go?
Who were the people here at the time of the first Spanish shipwreck victims and into the Spanish Conquest of Florida?
Where has evidence of settlements in Boca been found?
Is there any evidence that remains of settlements?
What happened to the people who were here? How did they die/leave?
Does anyone or any place have a collection of the artifacts recovered here?
What was their political structure like? Their family structure? Their religious structure?
Who were their neighbors and what made the people here in Boca different?
What did they look like? How did they dress? How were they described?
What knowledge of plants and animals did they have that we know today?
What did they eat? Did they have any recipes?
Is there anyone alive in the world today that has DNA that proves their ancestors were pre-colombian Boca Raton natives?
I am going to contact this area's local experts, people who can help me answer these questions. When I have the answers I'm going to share them here with you. Instead of just saying what's known I think its also important to say how we know it. Is each thing we know rumor, mythology, or fact?
Do you have some information about the Native American populations that once lived in Boca Raton? Pictures? Stories? Know were something interesting is we should know about? Want to tell us something we should know? Submit an article, an article idea, or just some information here. Need anything else, for example some tech advice or online marketing in South Florida? Feel free to contact me.