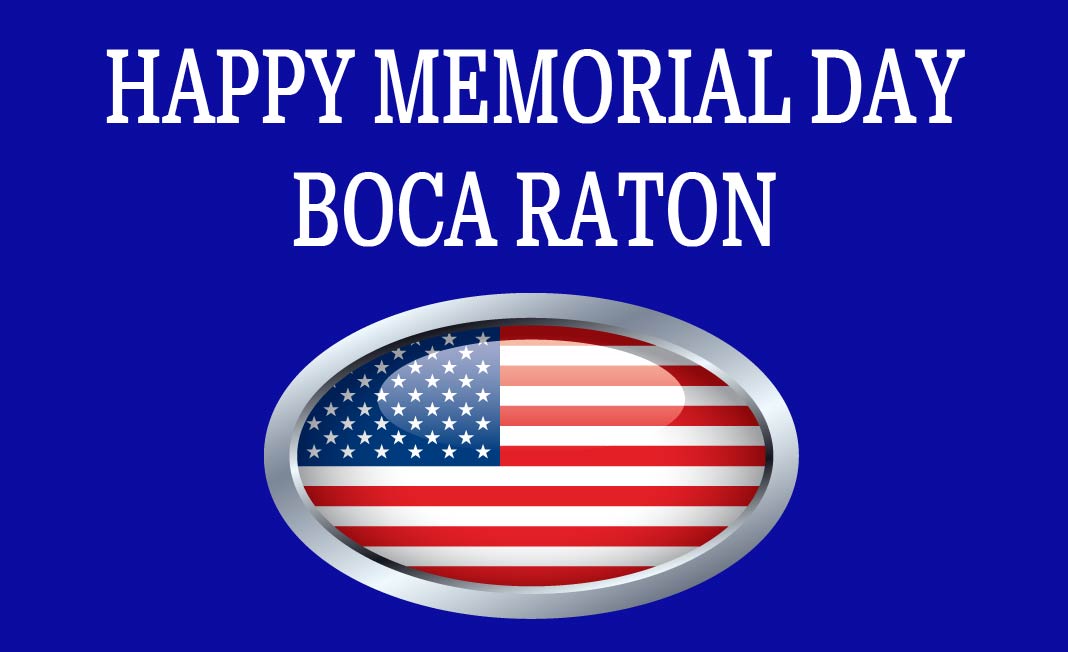 Memorial Day in Boca Raton
Even under the State of Emergency issued this weekend by our Governor of the State of Florida, because of Tropical Storm Alberto, I was so happy to see so many Boca Raton residents attending the Memorial Day ceremony at the Cemetery.  Attendees understood the supreme sacrifice those fallen soldiers gave for the liberties we enjoy today.  For them, Memorial Day signified much more than a three day weekend.  The City of Boca Raton ceremony at the Cemetery included drills hosted by the Boca High ROTC, the Boca Raton Police and Fire Honor Guard, and other veteran groups and city officials.
This ceremony served as a time where families can remember their loved ones who served our country in the armed forces. This was especially true for Michael LaBarbera, a Boca High student who served in the drills at the ceremony today. A message from Michael:
"My name is Michael LaBarbera and I am a sophomore at Boca Raton High School. I am also a cadet in the NJROTC. It was just six weeks ago, that I lost my Grandpa, Philip LaBarbera. He was a patriotic man and often told me how proud he was of me because I was in ROTC.  Grandpa served his country as a soldier in the US Army during the Korean War.  He served three years as a radio operator in an armored car patrolling the Russian border of Germany and was honorably released.  Grandpa always donated to organizations for war veterans. On Memorial Day, I will always think of my Grandpa, "Phil," as someone who was proud to serve his country and enjoyed talking about his army days."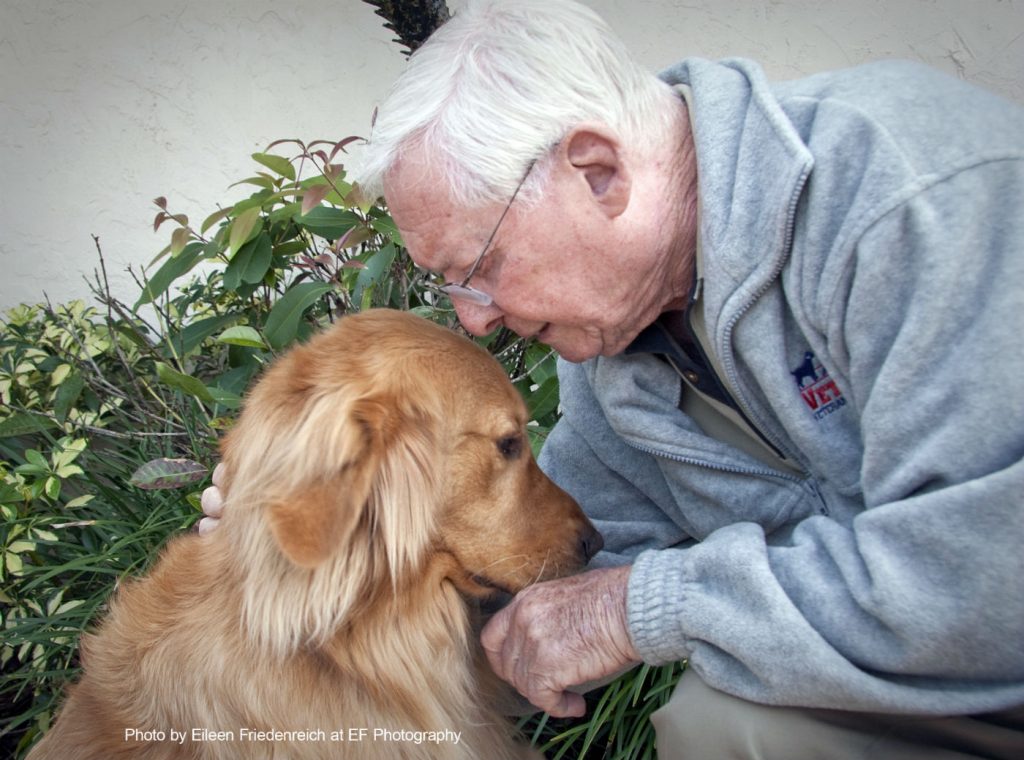 When it comes to supporting our vets, we don't need to look far from home.  Vets Helping Heroes is a Boca Raton based 501(c3) National Charity founded 12 years ago by Lieutenant Irwin Stovroff, a WWII POW shot down on his last B-24 Mission in support of the Normandy Invasion. Irwin spent over 1 1/2 years in a POW prison camp. He recently passed away at age of 95.  Vets Helping Heroes is a 100% volunteer based organization that raises funds to purchase properly trained assistance dogs to help our Veterans who have either physical or psychological wounds.  92% of money raised is used to buy these service dogs and currently over 400 service dogs have been placed in service for severely disabled veterans of recent conflicts. "Many of these dogs help warriors who are suffering from severe PTSD and seizures which our dogs have been trained to recognize and warn vets and family members" says John Vanblois, Major General USAF Retired, and resident of Boca Raton.  John is also my neighbor and was the first Board member. Vets Helping Heroes primarily relies upon word of mouth for funding.  Thank you to John and all our heroes on this Memorial Day!
Let's not forget.  Please consider donating and visit https://www.vetshelpingheroes.org/ to learn more.
Thank you.
Stephanie Grau