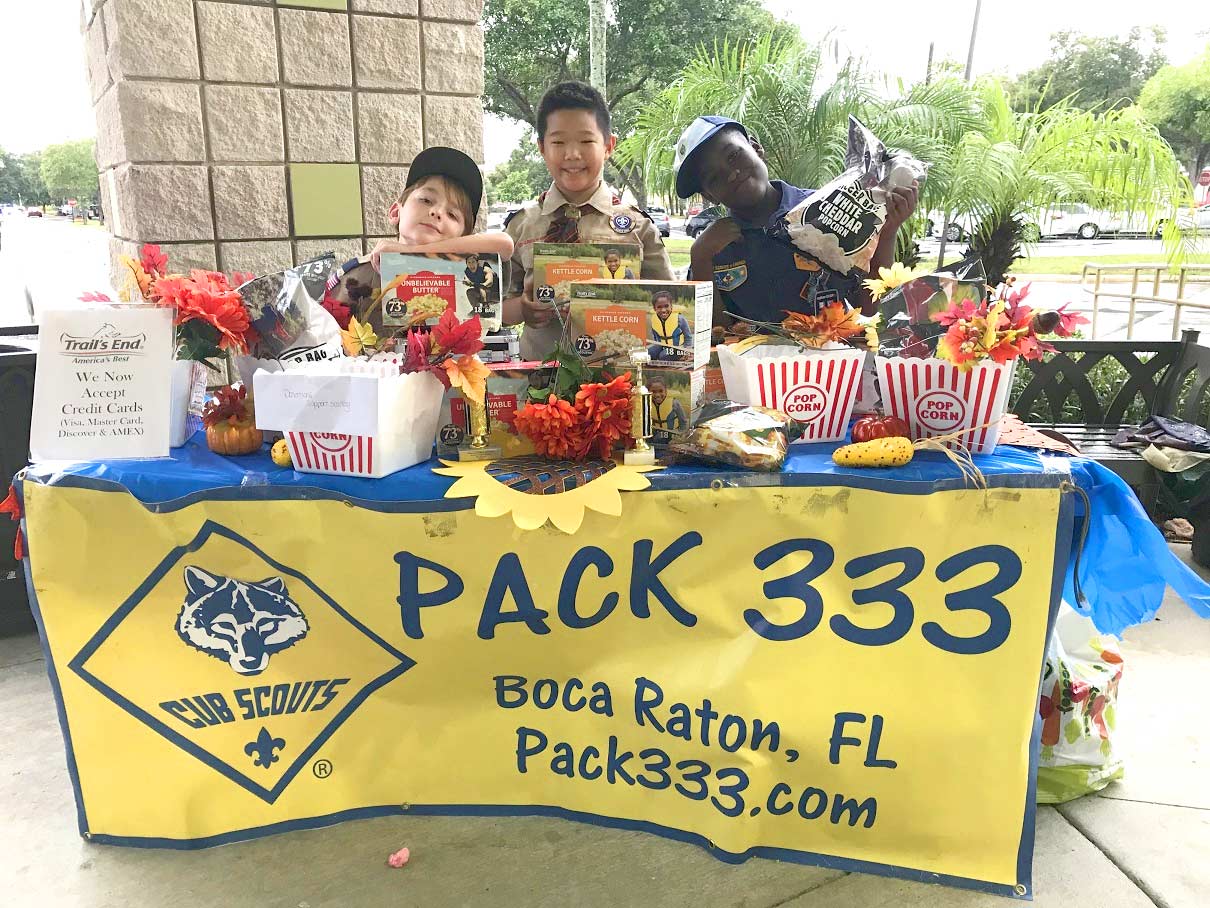 A few feet away I heard a couple of youthful voices. As I came around the corner, towards the entrance of the Publix, Cub Scout Pack 333, was holding their Annual Popcorn Fundraiser. For over 35 years, Trail's End has partnered with the Scouts to fund their Scouting adventures. Their mission is to help Scouts, Units, and Councils raise more money in less time, so they can spend less time fundraising and more time Scouting. Trail's End has their own oath, to make the best-tasting, highest-quality snacks possible and provide the best financial return to Scouting. It is their duty to ensure Scouts take pride in what they sell, and for their supports to be delighted with the products they receive.
The popcorn fundraising program builds character, and a strong foundation for life skills that will be a benefit for the youths involved in the Cub Scout program. I noticed the Cub Scouts' social, and communication skills, in approaching the potential customers.
Zachary E. Bourgella's delivery of the fundraising, and Cub Scout Pack 333 programs, were well articulated like a true professional. He answered all questions pose to him, without hesitation. Zachary, emphasized "The $10 Caramel Corn, was the most popular". Luke Lacy and Ben Liu, readily mentioned their favorite to potential customers.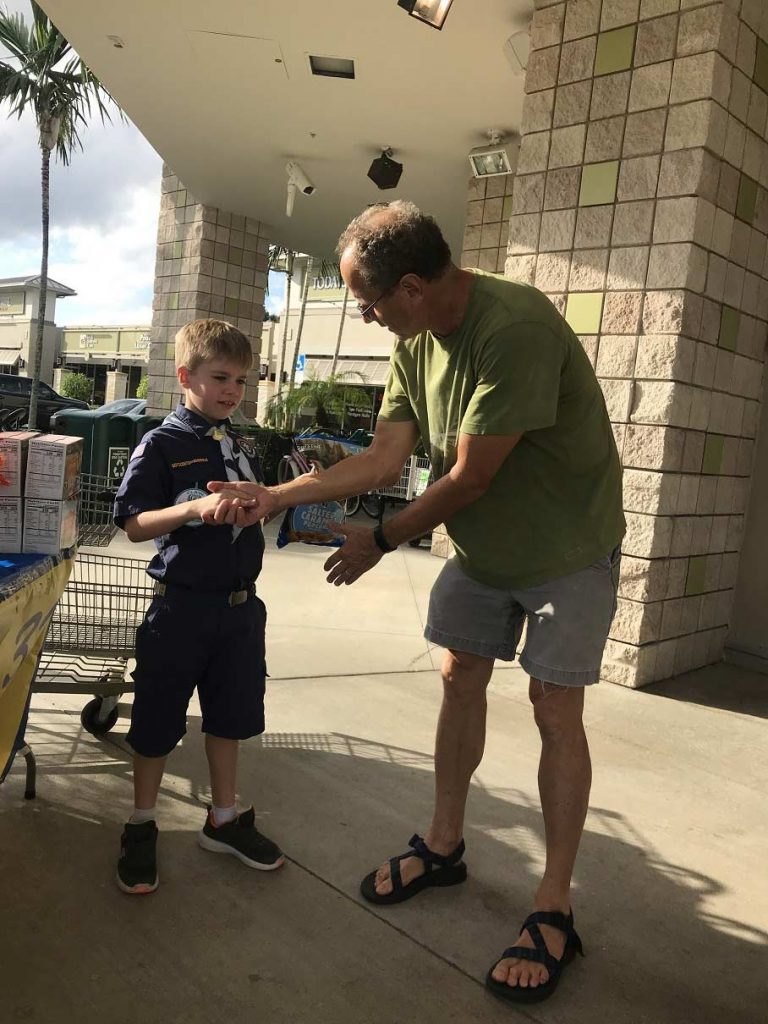 I was impressed by the determination of the Cub Scouts, to make a sale from the numerous customers, passing the popcorn display table. Let us show our encouragement towards our youths, by stopping by and making a purchase, or donation. Coming together as a Community, will make an impact in their lives, a moment the Cub Scouts will appreciate.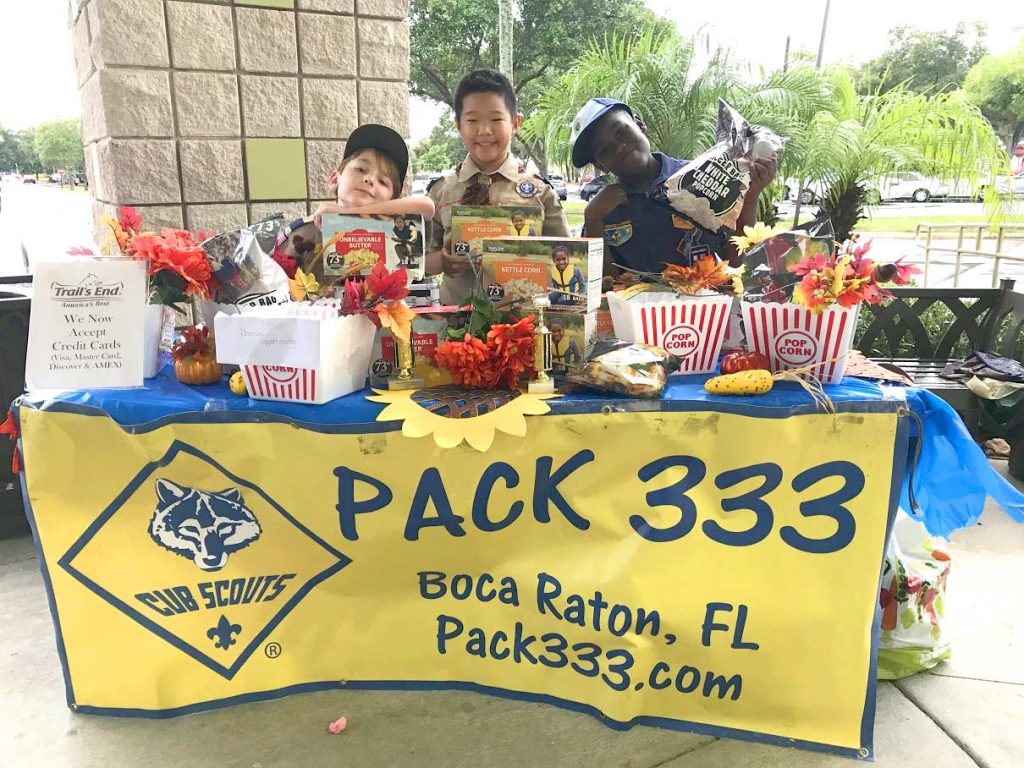 Cub Scout Pack 333 Popcorn Fundraiser will be at the Publix located at 1339 W. Palmetto Park Rd., Boca Raton, from 5p.m.-7p.m., for the month of October. Or contact Publix (561) 362-5305, for the Cub Scout Pack 333 availability.
For more information, or to make a donation to Cub Scout Pack 333, please contact Cub Scout Pack 333 Leader, Christy Anderson at (954) 560-9086