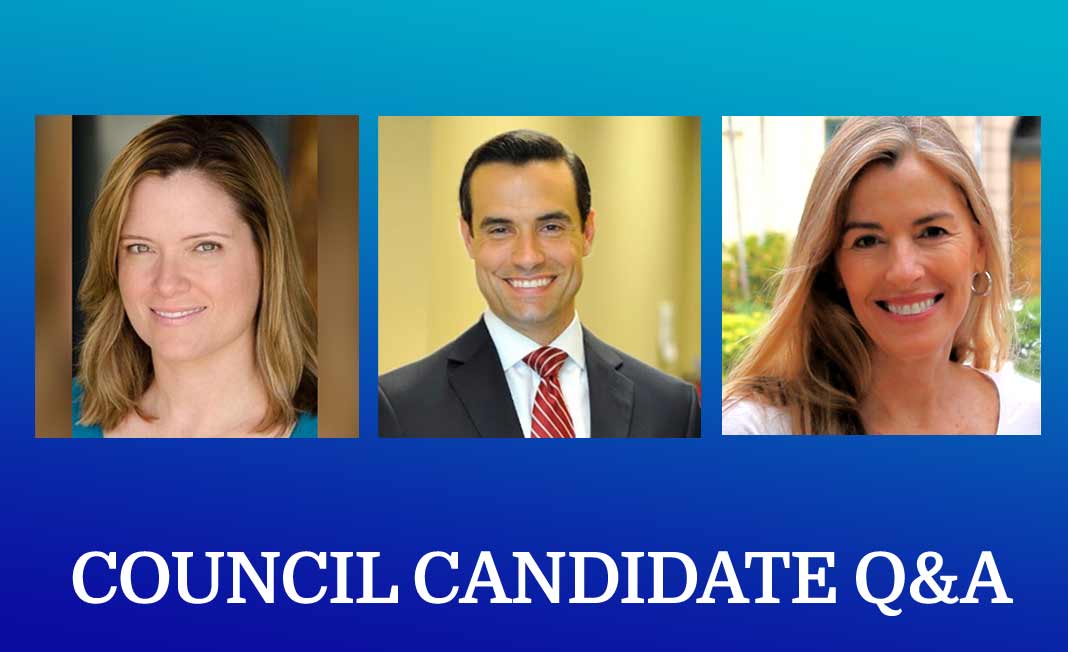 BocaWatch launched its video interview segment in October of 2016. Al Zucaro conducted the interviews while I acted as production assistant. Our first guest was Scott Singer, followed by Jeremy Rodgers. In October of 2016 residents were hopeful a Councilmember would champion the Waterfront Initiative.
Unfortunately it took a small army of volunteers, gathering 2000+ signatures, for a Waterfront referendum to be added to the 2016 November ballot.
The BocaWatch Video Team has evolved over the past two years. We now do commentaries featuring Jack McWalter and interviews entitled – 'What's Boca Saying? Hopefully you've watched one or two.
In April of this year Mayor Haynie became Suspended Mayor Haynie.  Boca Raton had a few short months to elect candidates for two open seats on our City Council; Mayor and City Council Seat A.  On August 28th we'll all know who will fill those seats.
Election cycles, for the video team, means multiple interviews. It's been an incredible experience sitting down with the brave souls willing to face the challenges of running for public office, it takes a certain kind of grit to even tackle that task.
We invite candidates we don't chase them. Sometimes cancellations or miscommunications can delay an interview to the point where time runs out. My style is not confrontational; I usually ask just a few softball questions. Hours of research goes into each interview however. The after-shoot is where the real time is devoted. The editing process is very time consuming.
We have studio hours on Tuesdays and Thursdays. Family, work and summer vacations played a part in limiting our schedule this season. Yes, there will be debates, articles will be written and newspapers will endorse candidates – but residents may still have unanswered questions.
Who will speak for you on City Council? Who is your best choice for Seat A: Kathy Cottrell, Tamara McKee or Andy Thomson?
To that end we will issue a set of six questions to each candidate, the questions have been sent in by BocaWatch readers. There will be a short window for reflection and reply by the candidates after which Bocawatch will publish the answers prior to August 28th.
So we invite YOU to stay tuned.