The Greater Boca Raton Beach & Parks District unveiled a newly reimagined accessible playground this past Saturday at famed Sugar Sand Park, 300 South Military Trail, Boca Raton, Florida.
The $2 million, two-years-in-the-making interactive Science Playground was designed for children and families of all abilities.  A ceremonial ribbon cutting officially opened the play area to dozens upon dozens of eager children who quickly scampered to explore a structure that resembles an old western wooden fortress, complete with towers, ramps and connecting walkways. There's even a misting water feature for kids to walk, run or roll through. The event was hosted by District Commissioners and City of Boca Raton officials and VIPS's.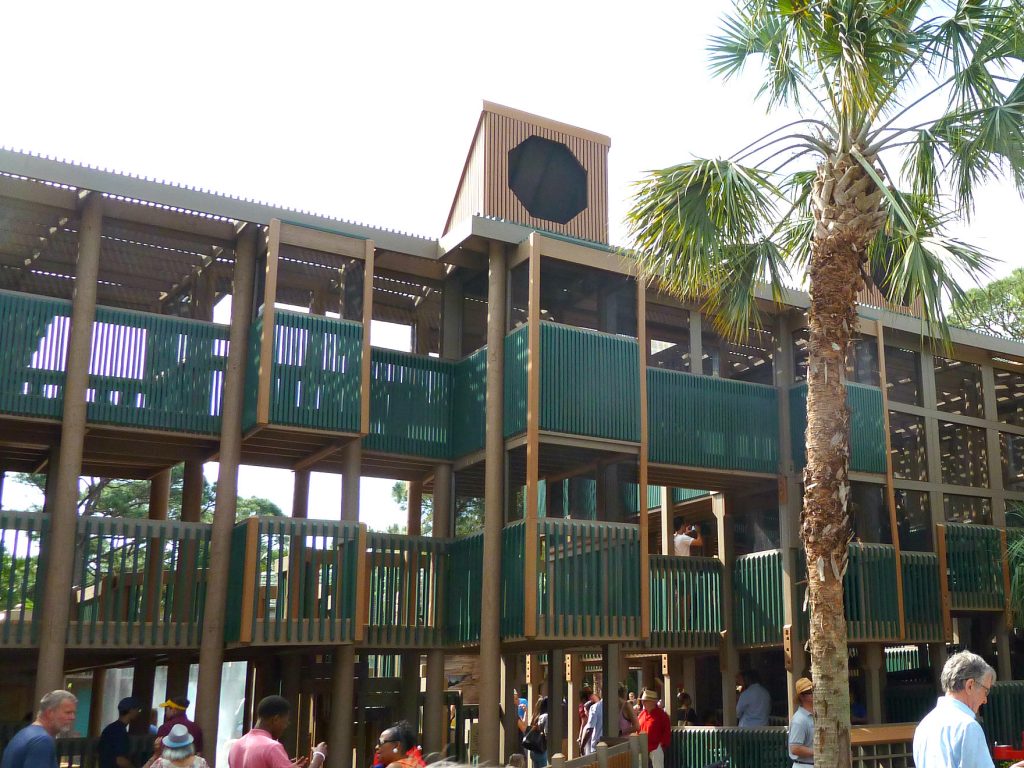 The original Science Playground, totally built by volunteers, opened its gates in 1995 and was widely recognized for its novel attractions and unique offerings, which include an antique-like merry go round. As early as 2007, Sugar Sand was named "The Best of the Best Parks."
"Over time," said Commissioner Steve Engel, "We noticed that children with mobility issues were struggling with some of the attractions we offered in the playground. That's when we realized they were inaccessible to children with special needs. Clearly improvements were needed."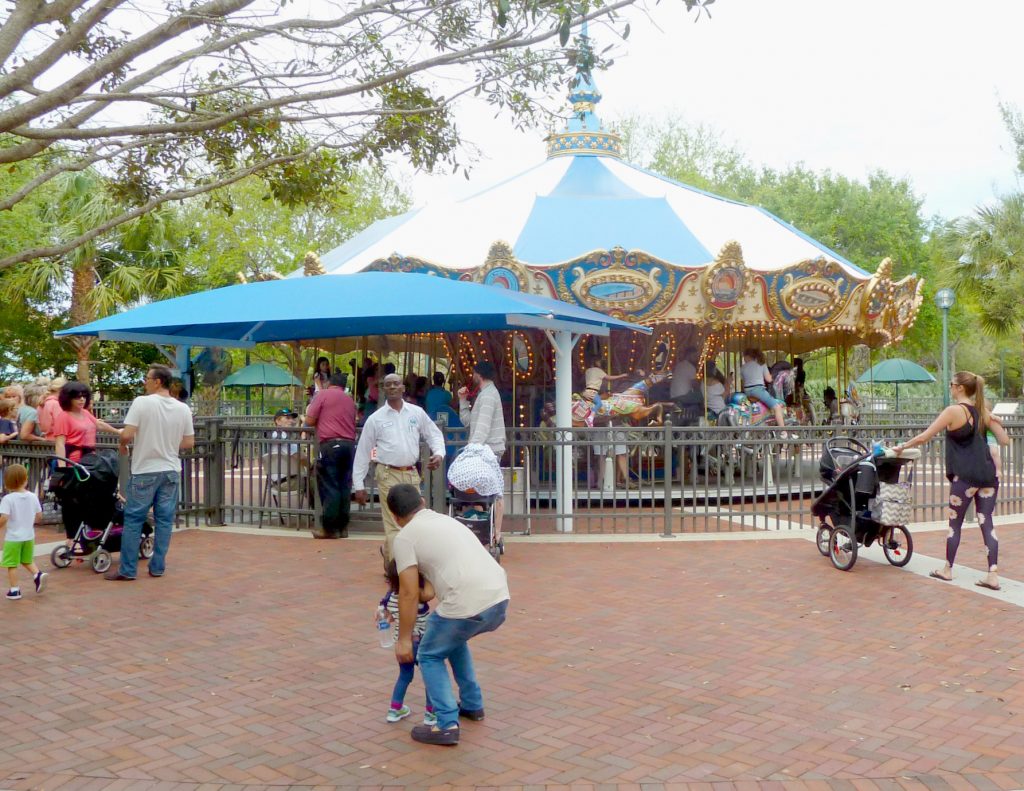 So in 2014 with a hefty financial commitment from the Greater Boca Raton Parks District, the Board of Commissioners retained a nationally known design firm recognized for creating universally designed playgrounds. The firm was asked to reimagine how the Science Playground might set new standards in excellence for welcoming children with all abilities by creating an inviting, safe and secure environment.  Their joint efforts have resulted in the following improvements and added attractions to the existing facility:
The addition of accessible equipment and play structures
Replacing all existing wood chip surface with rubber surfaces
Replacing all decking, railings, and balusters
Creating a playground pathway for better orientation and safety
Improving accessible parking
Improving bus access and loading areas
Improving pedestrian entry to playground
Increasing areas for gathering of groups for picnics and relaxation
Providing accessibility to third floor levels
Efforts to improve the playground first took wing in 2013 when District Commissioners teamed with the City of Boca Raton Disability Advisory Board to address the park's need for universally designed playground equipment.  Designers, the District and the City Board, which was subsequently disbanded, set about to create new standards of excellence for playground accessibility, family enjoyment and guest safety, while never losing sight of the playground's very impressive WOW factor. "We're excited to have this incredible structure open again," said Briann Harms, assistant director of the Greater Boca Raton Beach and Park District.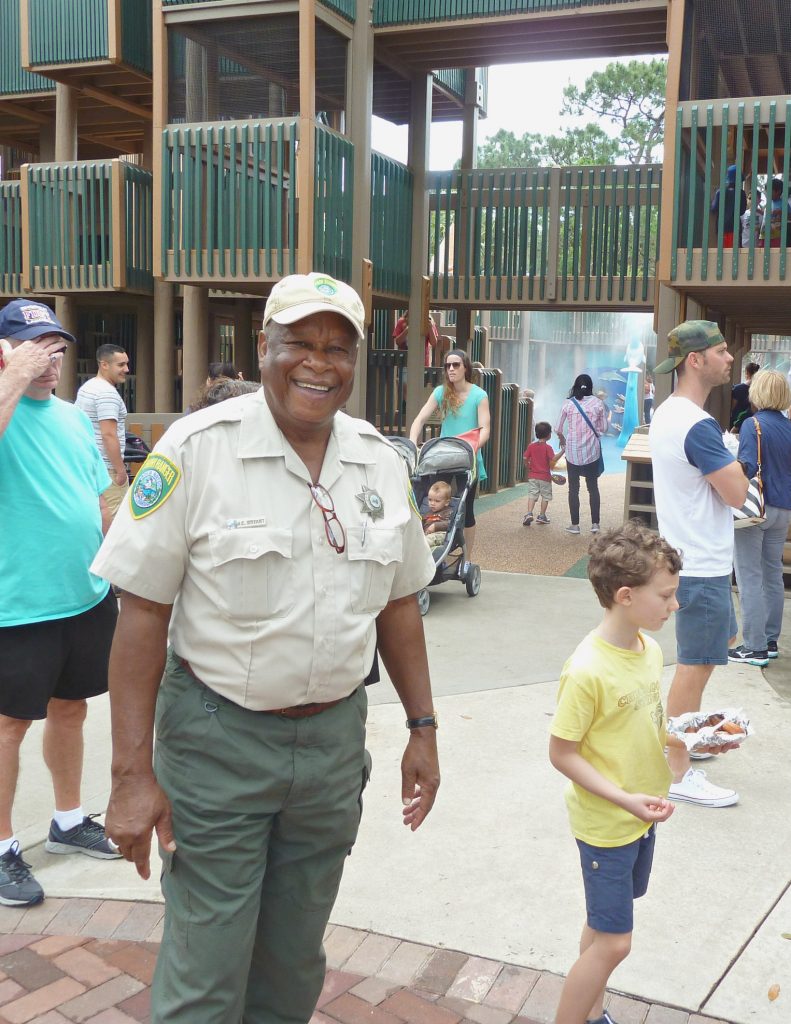 Commissioners all agreed that every child should have the right to play in a magnificent playground no matter his or her physical or mental abilities. "It is our hope that this playground, which we believe is the finest in America, creates an atmosphere of tolerance and acceptance, utilizing play time to change a generation of children for the better," said Commissioner Steve Engel.
ABOUT SUGAR SAND PARK
Sugar Sand Park is a public recreational park spanning 132 acres of protected woodlands and open fields.  Created in 1995 by the Greater Boca Raton Beach and Parks District, it is operated by the City of Boca Raton.  The park is located at 300 South Military Trail at the intersection of Military Trail and Palmetto Park Road.  The park offers picnic tables, six baseball fields, two basketball courts and an inline hockey court.  There is also a field house that hosts basketball league tournaments, special events, and classes in sports like fencing and Tae Kwon Do. Volley ball and basketball are regularly played there as well.  The park offers nature trails, a Science Explorium, the 155 seat Willow Theatre and a whimsical carousel that is accessible to people in wheelchairs.  For further information call 561-347-3900.