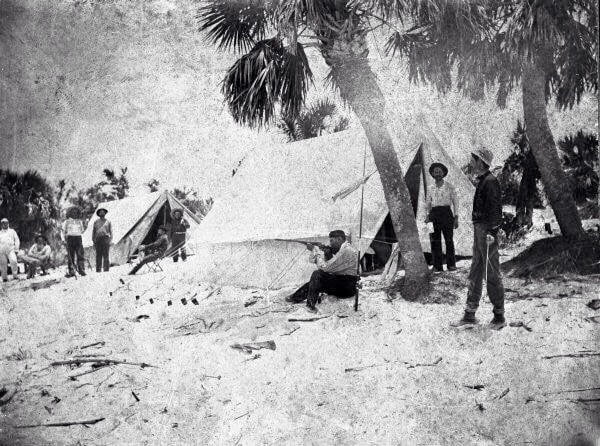 28 Nov

Boca Raton Historical Society Changing Its Name???

This article was originally published by Al Zucaro on BocaWatch.org, preserved here now for historical purposes.
If there are questions or concerns with the content please e-mail info@4boca.com.

The Boca Raton Historical Society, which receives funding from taxpayers, recently announced it will be conducting a cocktail-hour trolley tour of "New Downtown Developments".  The tour will visit Boca City Walk, Palmetto Promenade, 101 Via Mizner, Tower 155,  327 Royal Palm Rd. and the Residences at Mandarin Oriental.  Only three of the attractions actually exist but you will get to observe some really ugly architecture like the Mark and the new Hyatt hotel.  The rest are either construction sites or piles of sand awaiting concrete.

What do any of these sites have to do with either history or preservation?  Perhaps they represent the historic building binge that Boca's City Council has blessed over the past eight years.  Perhaps the tour will communicate who each of the developers are that created these massive projects in the downtown area.  Maybe in the future, the BRHS can put up a plaque near each building recognizing these great city developers.  Too bad they didn't schedule the tour between 4:30 and 6:00 P.M. so trolley riders can experience first-hand the emerging traffic byproducts that most certainly will continue to worsen as these building projects come fully on-line.  The byproducts are traffic congestion and little available parking. Perhaps with extra bottles of bubbly as the tour travels at a snail's pace along Palmetto Park Road and Federal Highway during "rush hour", the travelers will see and learn these areas should be avoided at all cost during certain times of the day.

The BRHS states on its web site it "has embraced advocacy of historic preservation as one of its principle missions. The few tangible reminders of our historic past are fast disappearing.  It is incumbent upon the citizens of the present to preserve these reminders for future generations."  Really?  When was the last time any member of BRHS spoke up in favor of preservation at a City Council, CAB, Planning and Zoning or a Zoning Board of Adjustment meeting?  Where were they when our historic village was stealthily turned into a "new urban center," one shock block at a time? And, be on notice, there is more over-development planned.

BRHS has done much to illustrate the past in the confines of the museum but could do so much more to engender a feeling of history and place for this city. It should not be to give tours to prospective buyers in support of the developers and development.

Another name option might be: The Boca Raton Real Estate Development Support Group.

Perhaps the Historical Society could use their efforts and knowledge to consider placing real historical information in the way of signage, plaques, etc. throughout our downtown communicating who the significant early settlers were in Boca, the first mayor, the largest landowner, how did the major east/west road be called Yamato, identify where and how many World War II officer's houses exist today on Boca Raton Road.  A person should not get this information by entering the Historical Society's building.  This information should be all around town for people to read as they come and go in the downtown and the beach areas. I believe residents and tourists would enjoy learning about the City they live in or are visiting.  Kudos are in order to the BRHS for its endorsing the salvation of the Luft House.  Sadly this endorsement was an exception for this organization and not the rule.