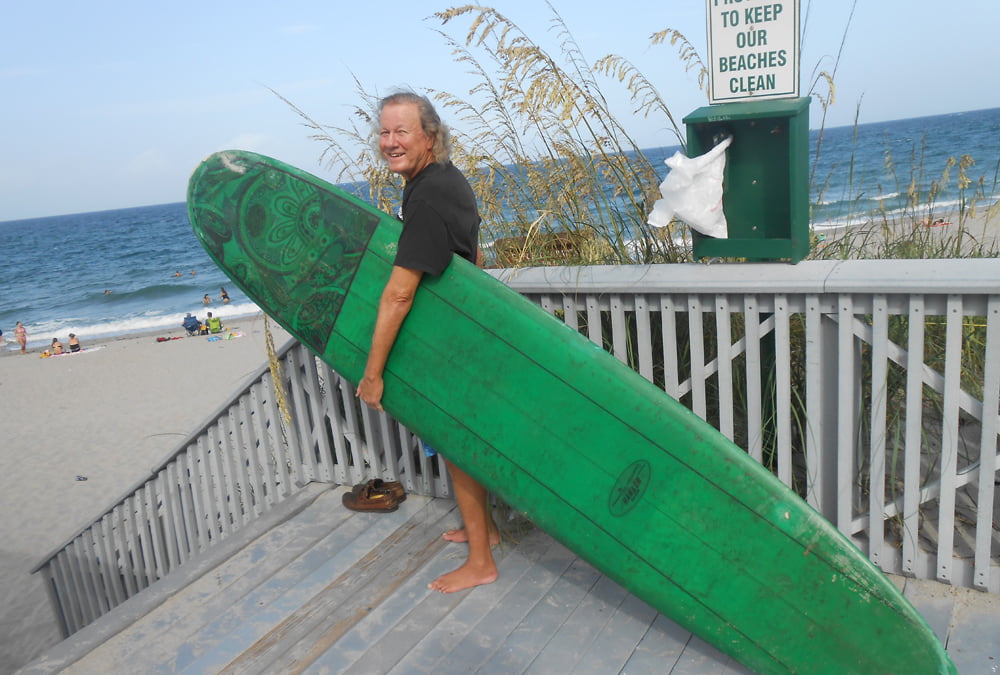 'A gentleman is one who puts more into the world than he takes out' – George Bernard Shaw
Remembering Skip Sheffield
1947 ~ 2017
On Thursday evening local journalist Skip Sheffield passed peacefully in his sleep. To many Skip represented the face of old Boca and in every respect he represented the best of Boca.
For forty years the Boca Raton News was his platform for reviewing the arts and unlike many writers he did not pander to advertisers, praise from Skip was always well deserved.
He continued to observe and critique right up until the end with a moving review of the movie 'Dunkirk' as well as some comical observations of the film '50 Shades Darker'.
As one of his 1800 Facebook friends I knew Skip to be a rocker, a writer and a photographer.
I looked forward to his random photos and pithy captions as a way of reminding me that we live in paradise. Skip's bicycle and camera took him off the beaten track to capture the moment in a simple snap shot of serenity.
A fellow patron of the arts, Yvonne Boice, said of his passing, "Skip will always be remembered with love and admiration for his unwavering support for all things cultural.  His talents in music, art and print; his ever presence on the charitable circuit and his welcoming personality casts a lasting imprint on all that is Boca.  I for one will miss him…."
While I wasn't a close friend of Skip's I will miss him too, Skip loved this city and so he loved us all.
Katie Barr