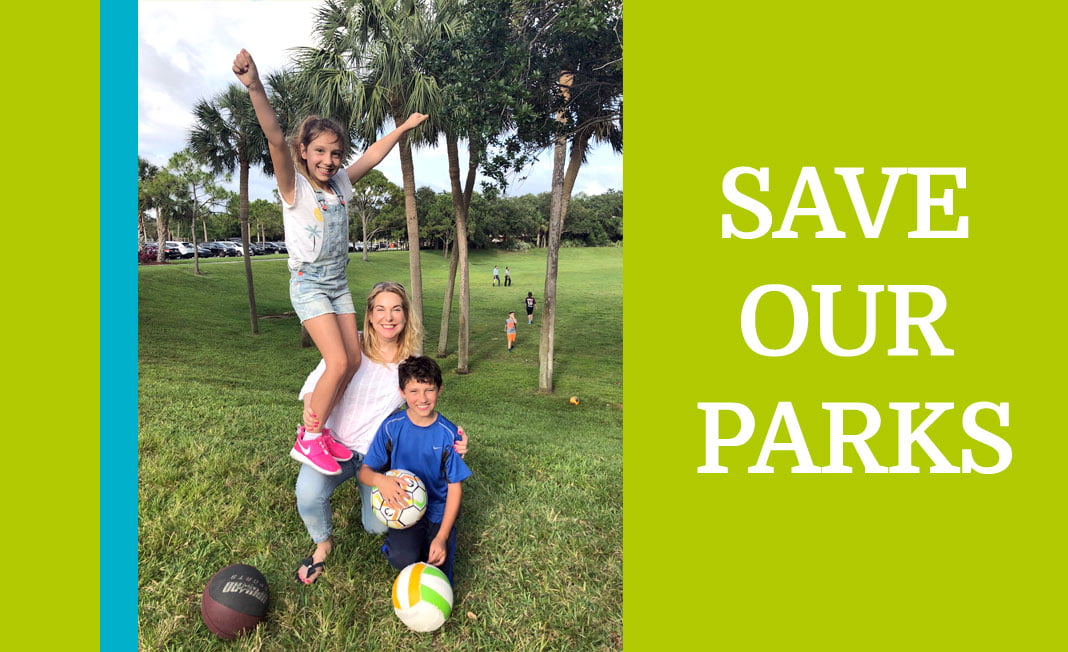 My name is Michelle Grau, and I have been a resident of the city of Boca Raton for over 30 years and I am raising 2 sets of twins. I am here to voice my concerns about the recent threats that our Parks have come under.
The Greater Boca Raton Beach Park Tax District has had 2 proposals in the last year, one to use the conservation area at Sugar Sand Park to build a school and the other to use almost half of Patch Reef Park to build a semi-private tennis academy. Although both proposals have been averted due to citizen push backs, the City council needs to remain vigilant and work closer with the Beach & Parks Tax District and the Board of Education, because this fight to keep our parks is far from over.
On April 16th, while the Beach Park District Commissioners were assuring Residents that the proposal with Nadal was not going forward, a Palm Beach Post article published had totally conflicting opinions from some District members. Because of this, I am urging the City council to remain involved and to ask to the District to notify the City when other proposals are submitted.
With the population of our City increasing exponentially in the last few years, it is imperative now more than ever to keep our parks as an outlet for our children and families to grow, play, socialize, and to escape from the hustle and bustle that we all know too well.
Our Parks have significant deed restrictions and Covenants, which are not boiler plate clauses. They were carefully thought out articles meant to protect their own children and the citizens who came after, from developers and others who wish to profit from these priceless lands. These clauses specifically state that our parks SHALL remain parks for "public" recreational purposes ONLY.
We also need to respect the intention of those who so generously donated these lands for the benefit of the citizens of our city. Our elected officials, who came long before this City Council, meant to protect this land, because they knew that Boca Raton was special. They had a vision. A vision that every other city wished they were founded on, because now, every other city in South Florida wants to be like us.
Over the last several weeks, I along with many other city residents have fought hard to keep Patch Reef Park a public park for the residents of my city. During this time, I discovered that everyone has a different vision of what a park is. In recent months, conservation areas in parks have been referred to even by the Park District officials as "unused land".
I see a park as wide green open spaces for children to play and moms, like myself, to socialize. Others see that a commercial park such as Mizner Park as a park. Regardless of what your vision is, it is important for us and for our elected officials to remember and respect the vision of the people who came before you, the ones who had the foresight to call our City, The City within a Park.
Thank you.
Michelle Grau