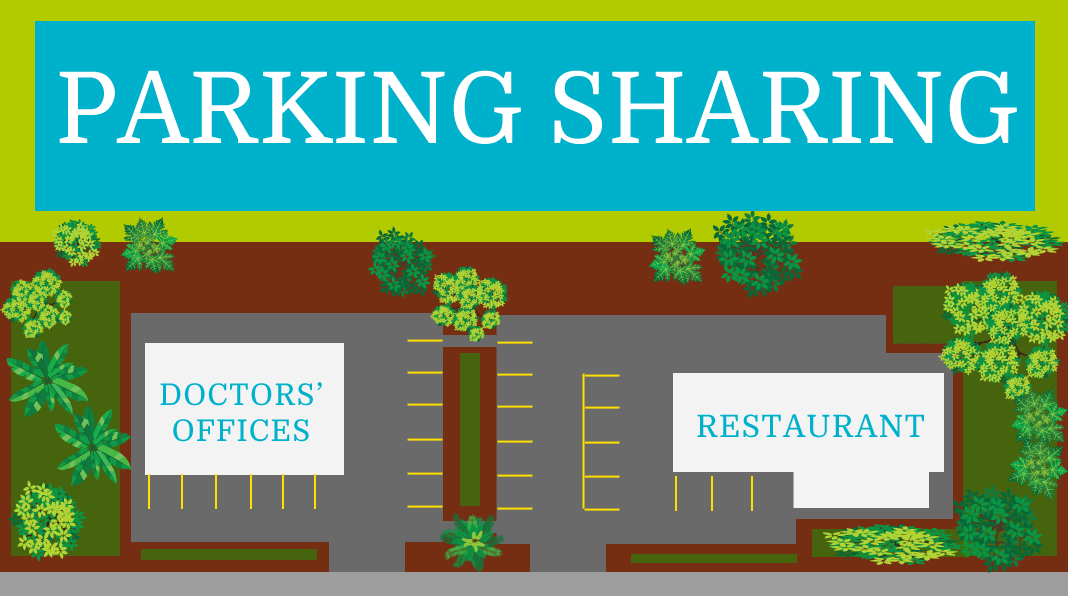 There's a big difference between paved land and land that's green. Requiring a business to pave over otherwise green land to create unnecessary parking spaces isn't Earth-friendly. However there is a way to maximize the utility of parking spaces while minimizing the impact it has on our environment, our stress levels and our mental health.
Parking lots can be lifeless places that absorb heat and hold it, contributing to climate change. Rain is stopped from draining into the ground, instead mixing with petroleum products dribbled out of cars and channeled to storm drains that lead to the Intracoastal or canals. What's a better habitat for critters: a parking lot or plants and trees?
Ordinances determine how much parking space a venue needs depending on the nature of the venue.
Doctor's offices need more parking spaces than insurance offices. This is because doctors move their patients from one waiting room into separate little rooms where they wait some more. Nobody needs to go in regularly for an insurance checkup. The concept of basing the parking on the venue is good common sense.
What if there's a venue that's only open at night, when all other venues are closed? Imagine a bar or a restaurant that only serves dinner. How much parking does it need? How does valet parking play in? These are factors that need to be considered when a new business is seeking occupancy approval with the city. In the absence of meeting parking requirements the City is justified in denying an occupancy permit to a new business. We don't want businesses creating parking problems for their neighbors.
What about situations where one neighbor only needs the parking for one time of the day and the other neighbor only needs it for another time of day? Do they both need to build parking lots? This is an important question. It could mean the difference between leaving habitat for animals or chopping down a whole lot of trees. It could mean the difference between more stormwater pollution or less.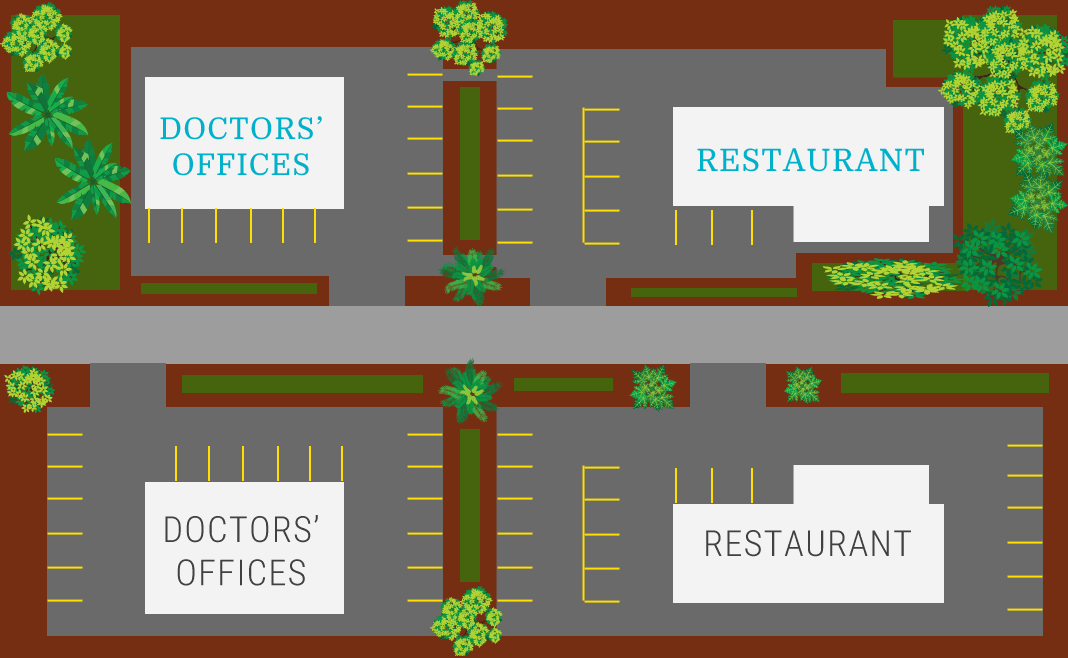 Which city would you like to live in? The one on the north side of the street with parking sharing or the one on the south side of the street with no parking sharing?[/caption]
The top mantra of being green is "Recycle, Reduce, Reuse". This is exactly what I'm talking about with parking spaces. How can you recycle, reduce or reuse parking spaces? Easy! It's called Parking Sharing.
RECYCLE! Parking Sharing = Parking Space Recycling
Instead of re-paving an old parking lot – rip it up! Landscape it instead. With Parking Sharing some business owners will be able to recycle their old unnecessary parking lot space into a place for plants, trees and critters.
REDUCE! Parking Sharing = Parking Space Reduction
Parking Sharing lets business owners reduce the limited land they use for parking spots which reduces the impact on the environment.
REUSE! Parking Sharing = Parking Space Reuse 
Instead of letting un-used parking spaces soak up and store the Sun's heat, contributing to Global Warming, they're used more often, re-used more frequently.
Parking Sharing is so simple. It takes into account the practical demand for parking spaces over time. It's a frequent occurrence when one business only needs spaces in the day and they're next to a venue that mostly needs them at night. When this happens does there really need to be the same number of spaces for businesses where they're both in demand at the same time? No! That wouldn't make sense, would it? That would be a waste of space and resources. Parking sharing reduces that waste. It recycles the spaces so they can be re-used only when in demand. It limits greenhouse warming and makes a safer place for critters to call home.
But it's not just about Nature. It's about how people feel, about property values too. There's many direct correlations on green space and improved mental health [1]. Home values rise with increased green space [2]. Businesses fare better in revenue and resale with better landscaping [3]. It makes you wonder why some cities still have ordinances that essentially equate into chopping down trees so a single car can have two places to park. Why?
Thankfully we can do something about restrictions on parking sharing.
Read this article by John Gore about a new proposed ordinance that can help accelerate sharing, preventing wasted space. 
[1] http://www.euro.who.int/
[2] https://sites.duke.edu/
[3] https://depts.washington.edu/