Both Political Parties Support YES on Boca Raton Ballot Question
Republican and Democrat Parties Agree!!
Both of the local Republican and Democrat parties are supporting a YES vote on the Boca Raton Ballot Question.  They realize the value of preserving Boca's Intracoastal Waterway lands for the recreational enjoyment by all citizens of the City.
The following are the handouts being provided by each party to early voters at Boca Raton Polling Sites.
[See endorsement cards]
REPUBLICAN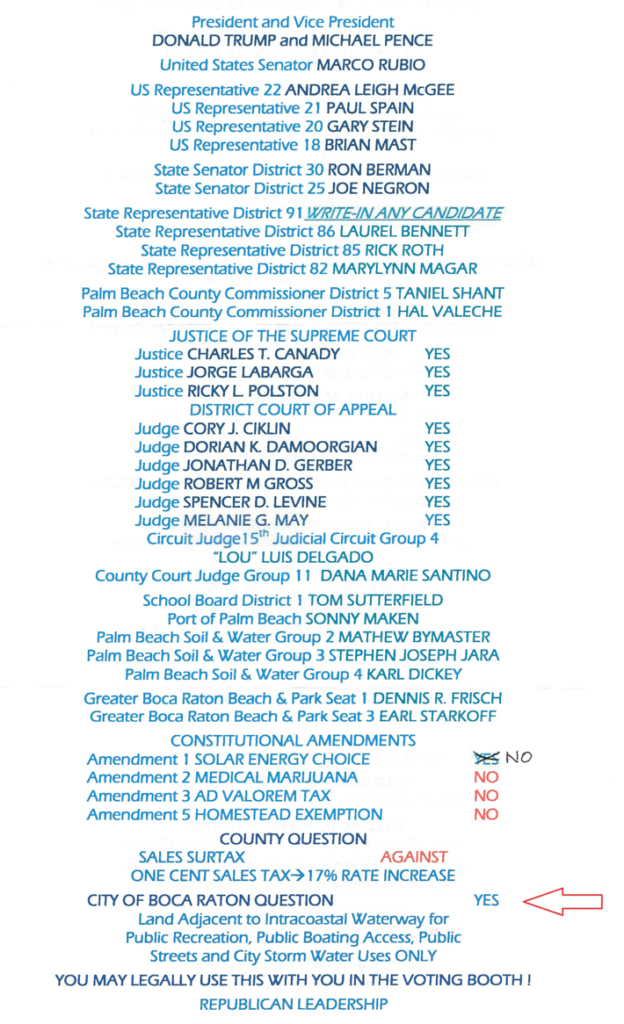 DEMOCRAT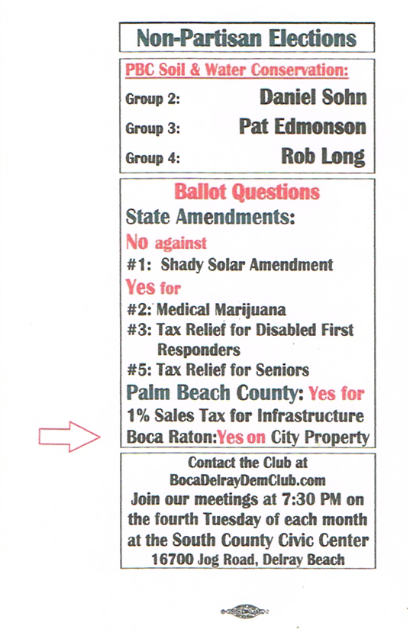 Please join these organizations in also voting YES for the Boca Raton ballot question and encourage your family and friends to do the same. This is the last question on the ballot.