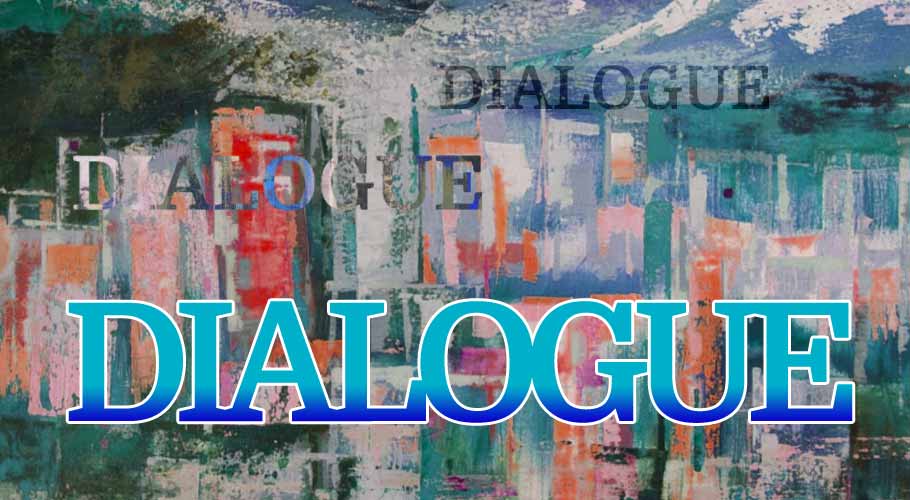 As a mayoral candidate in the upcoming August 28h election I've been walking all over Boca's neighborhoods talking to residents face to face. Midtown keeps coming up. Residents are feeling frustrated with the process. They've been asking me, "what's happening with Midtown" and "what's your position on it?" As a resident I've had my own personal reactions to the facts as they've emerged, but as a publisher and candidate I've had a unique opportunity to hear about Midtown from all the different angles. This is a thorny issue but I'll crystallize the state of Midtown, where the breakdown in communication is occurring, and how my perspective on it has transformed from listening.
What's Happening with Midtown?
During the Small Area Plan meeting at the Spanish River Library, the facilitator announced a six (6) month time line for a draft report to the City Council; around November, 2018. Extrapolating further, the 'plan' would not be ready for City Council action until after the new year; a time delay of at least 9 months or more even in the best of circumstances. In the meantime, the area would remain blighted; the neighborhoods would remain in development limbo; the political and legal acrimony would proceed at fever pitch.
Complicating the matter now is that Crocker Partners, one of the developers has filed two lawsuits, one for damages with exposure to the City in the $135 million dollar range and one for declaratory relief.
Here is where the communication breakdown occurs.
The City Attorney apparently has instructed the council members that because of litigation, there should be no communication with the developer(s) on any matter involving the rezoning efforts and/or any potential negotiated compromise. All communications are shut down except through the mouths of lawyers.
How convenient and at what expense!
In fact, courts encourage communication and negotiation between parties. Have you never heard of 'Court Ordered Mediation'?
Our elected officials again are deferring their responsibilities to protect the residents to the City Attorney; the same City Attorney whose actions or lack thereof are responsible for the city's current ethics challenges. By shutting down communications our elected officials are left with no path to resolve the dispute resulting in the small area plan being further delayed for an indeterminate time.
Jack McWalter and I have spoken to Crocker directly, asking questions about this hypothetical Small Area Plan. For purposes of this discussion Jack and I used the latest iteration of the city staff's draft ordinance and the public record presentations on the Midtown proposal at the P&Z Board and the City Council.
Originally, the Midtown Rezoning Plan proposed 2500 residential units for the entire geographic area; an area of approximately 300 acres. The P&Z Board recommended 600 units. Big difference from 2500….Since then, the Town Center Mall has opted out of the plan and Glades Plaza seems unlikely to move towards residential development; the small area planning process has a much smaller parcel to consider.
With those changes, there is now a new dynamic available for a renewed negotiation. Because the City Attorney's instruction to the council members is to not engage, no communication or negotiation is progressing. Within the last 30 days, I have spoken three times with the developer in discussions to better understand the dynamics. These discussions have resulted in a completely different matrix for resident consideration.
Provided here is a visual for what amounts to a 'small area plan'; a plan addressing elements such as unit count, density and allocations; Military Trail improvements; traffic; Tri-Rail requirements; street infrastructure/Infrastructure funding; building heights; street types; open space requirements; minimum floor area; existing building and structures; enhanced shuttle service; and more.  In fact, this visual is exactly what the community has been asking for; a visual depicting what the developer envisions.
The entirety of these elements is far beyond the scope of this essay. Suffice it to say that the developer is open to negotiation on any or all of these. Some comments do however have to be established in the context of openness and transparency.
The visual shows a reduced developer requested unit count to 1500; a number still thought to be too high. Another concern is the southwest corner land parcel, west of Military Trail, currently suggests a 300 residential unit development. This is troubling. Community residents have expressed the desire for that space to remain open; sort of an Urban Green Space. The developer is committed to dedicating some portion of this land parcel for such a green space that residents can enjoy. Assuming such a dedication, the developer's unit count would then reduce to a more manageable number below the 1500 unit mark; some suggestion has emerged that 1000 units would be a comfortable level.
Other considerations are that heights would not exceed 125 feet, a reduction from the 145 feet currently contemplated; street types remain a subject for further discussion; and, developer agrees to staff's open space requirement providing that right of ways and setbacks count toward meeting the requirement. A compromise of 600 square foot units with an 800 square foot average is proposed. Grandfathering existing structures is an open topic with the developer willing to agree to structural alterations when alterations exceed 50% of the structure's value. Finally, an enhanced shuttle is desired by all sides. Payment of this amenity is up for negotiation depending on whether a CRA is established to service the entire area in the future.
This suggestion is not offered as a final solution for the MidTown project. These elements are merely a restarting point for the community to consider and comment upon; a starting point to again open up dialogue designed to meet the needs and wants of the community, the developer and, ultimately, the residents.
Ugh! Restarting Again?
Take it from this lawyer with two thumbs: it's better than litigation.
Leadership requires communication and negotiation. Litigation is counterproductive; a lose-lose proposition; neither side actually wins in the courtroom but, most of all, Boca Raton residents ultimately have to suffer through the fight and also suffer large potential financial loses not to mention the impacts on quality of life and property valuations. The differences in this suggested proposal from what the staff has said it wants and what the developer need to get are relatively small but the current litigation posture makes it near impossible to resolve.
It is time to exercise leadership and sit across the negotiating table to bring this deal to closure. It is time to arrive at a practical solution for what will be a defining project in Boca Raton. That is what leadership demands and elected officials are responsible for; that is what is in the best interest of the residents.
And why am I doing this, why am I opening my self up to criticism, to misleading political mailers like the one you may have received in the mail recently?
Leadership!, Leadership! Leadership!  My Opponent, Acting Mayor Singer has not shown leadership in his past performance; his present performance; and, will not show leadership in the future.  
Some residents, like my stubborn Editor Jason Pelish, suggest playing chicken with litigation, thinking $135 million of other people's money, your money, is worth gambling to keep the population lower. $135 million pays for a lot of pensions, a lot of splashpads, and maybe even a park or two. That's a lot to gamble when negotiation is still possible. My position on it is that we've got to keep negotiating, that dialog is the way.
Please stop the posturing and, for the sake of the residents, seize the moment!
Al Zucaro
Publisher of BocaWatch