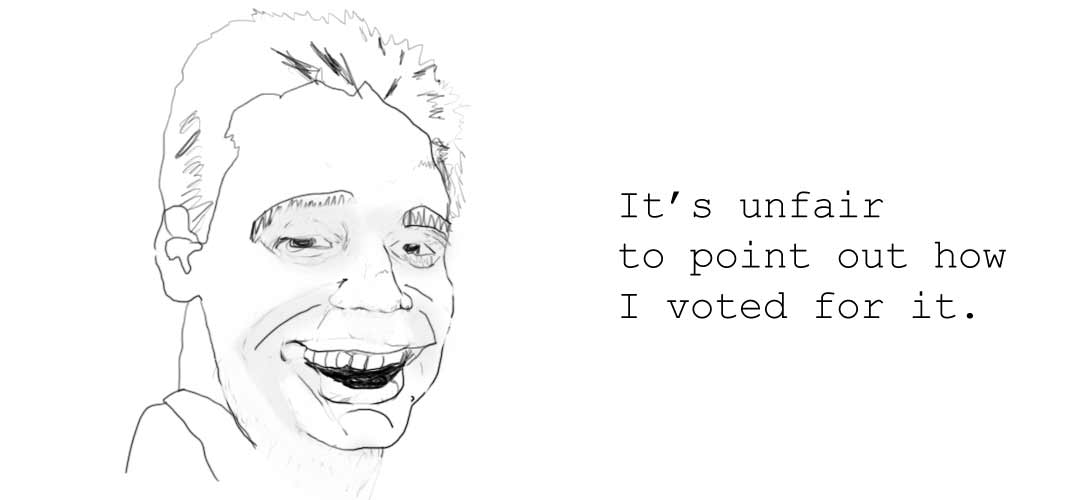 From the PALM BEACH POST –
"It's incredibly important to know who's behind the money, because developer interests have stakes in outcomes. If they can hide their involvement in a political race, it does not allow the public to know who the elected official is aligned with and to whom they may be obligated."
https://www.mypalmbeachpost.com/news/lo … bEwSCW7fM/
Reflecting on the Post's article, Neil Schiller, an attorney for GL Homes, the firm scheduled to purchase the Boca Raton golf course, hosted a campaign kickoff for Scott Singer. Developers love Scott Singer because he voted 21 times FOR their projects while voting 'NO' ONLY 1 TIME. Here are some examples where developer money insures:
SCOTT SINGER LOOKS THE OTHER WAY 
Scott Singer campaign's regular contributor, Architect Dereck Vander Plough lied multiple times while testifying under oath before City Council regarding his designed project at 770 E Palmetto Park Rd. Residents documented his perjury and presented it to Scott Singer and the Council. Scott Singer asked no questions or tried to identify the truth and voted for the project. He believed the architect over written affidavits from residents proving Vander Plough lied.
SCOTT SINGER LOOKED THE OTHER WAY.
Al Zucaro, looking out for residents, showed each City Council member copies of documents illustrating Mayor Haynie's actions which brought charges of 4 felonies and 3 misdemeanors against her. As CRA Chairman, Scott Singer had the position, authority and obligation to look into the accusations and question Mayor Haynie. An entire year went by with CRA Chairman Scott Singer taking no action while he continued to support Mayor Haynie.
SCOTT SINGER LOOKED THE OTHER WAY.
Boca's Zoning Board of Adjustment twice denied approval of a 10,000 sq. ft., 4 story home on the beach at 2500 N. Ocean Blvd. Scott Singer voted against the ZBOA choosing not to "listen" to residents who objected to any beach development. City Code specifically states an applicant cannot receive a variance for a hardship where the applicant created the very hardship, as was the case here. Scott Singer gave it to them anyway. This crucial vote opened the door to future beach development.
SCOTT SINGER LOOKED THE OTHER WAY. 
Derick Vander Plough designed Tower 155. City Code required a building of that size to be built on 2. 0 acres. However, Scott Singer voted to change City Code allowing Tower 155 to be built on 1.25 acres, a 37.5% decrease in required land!!! Scott Singer states he is for green space but on this lot there is none, it's built to the property line. Further, this June Scott Singer voted to provide the Tower 155 developer use of a vacant lot for staging construction materials in a residential neighborhood. This is against City Code and against the neighbor's wishes as it created a construction eyesore.
SCOTT SINGER LOOKS THE OTHER WAY. 
Lastly, all the above supports the fact – Scott Singer is pro-developer and accepts any and all money from developers and related business for his campaigns. He votes 95% of the time for developers and grants variances when asked by developers. Know this:
IF ELECTED, SCOTT SINGER WILL CONTINUE TO LOOK THE OTHER WAY.