The City of Boca Raton has used the excuse of a ridiculous lawsuit to stop all progress on developing open space on the Wildflower site for residents to enjoy. Contrast this behavior with the City changing the land use designation and zoning of the parcel to entirely commercial. The rezoning to commercial occurred two months AFTER 2,068 residents signed a petition requiring that all City-owned lands along the Intra-coastal Waterway be preserved for recreation.
So residents and visitors continue to be treated to a view that looks like an EPA Super Fund site in one of the most visible areas of the City. Additionally, the $7.5M that the City used to purchase the parcel in 2009 continues to be dead money with no qualitative or quantitative return to Boca Raton's residents.
Some background on the situation is that the lawsuit was filed on January 9, 2017 by an organization external to the City. This was filed in an attempt to sabotage election results where 67% of Boca Raton residents voted in favor of the ballot question. More details as well as the text of the lawsuit can be found here: /boca-raton-sued-to-block-election-results/
A Boca Raton family retained legal counsel to research the merit of the lawsuit. Their summary of results as well as the text of their attorney's response, which was forwarded to the City on January 18, 2017, is posted here: /boca-raton-sued-to-block-election-results/
The most recent development is that on January 30, 2017 the City filed a motion to dismiss the lawsuit. Their arguments include many of the residents' attorney's points as well as additional supporting case law. The text of the City's motion to dismiss is included in the following file.
Next steps include a response from the organization that filed the lawsuit and, if necessary, a ruling by a court.
So the status of Wildflower Park tracking is no progress on anything other than EDSA's in-process inventory verification of all City-owned lands along the Intracoastal Waterway. We residents have been locked-out of our Wildflower property for over seven years and there is still no plan!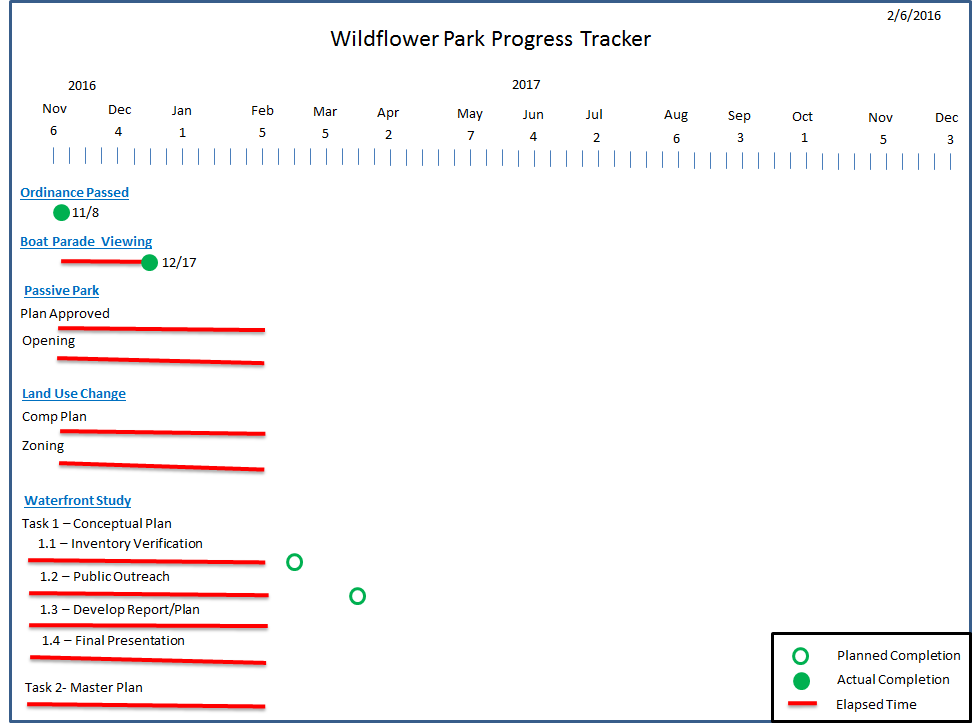 BocaWatch will continue to track and report on status of Wildflower Park.