Boca Save our Beaches is a registered 501C3 non-profit founded to create community awareness regarding destruction to our coastal environment. Marine debris is more than an eyesore, it is one of the most pervasive pollution problems threatening the world's oceans and waterways, and it is entirely preventable. Can you lend a hand to nature on April 15th?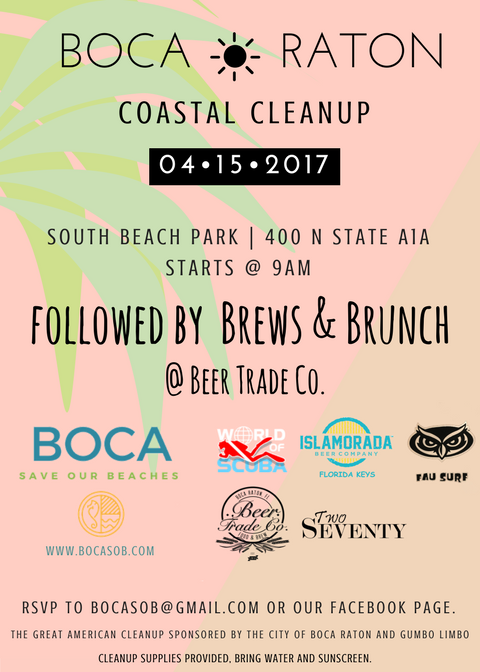 On Saturday, April 15th the Great American Cleanup will take place at South Beach Park in Boca Raton, located at 400 N A1A, and is sponsored by Keep Palm Beach County Beautiful, the City of Boca Raton and Gumbo Limbo Nature Center.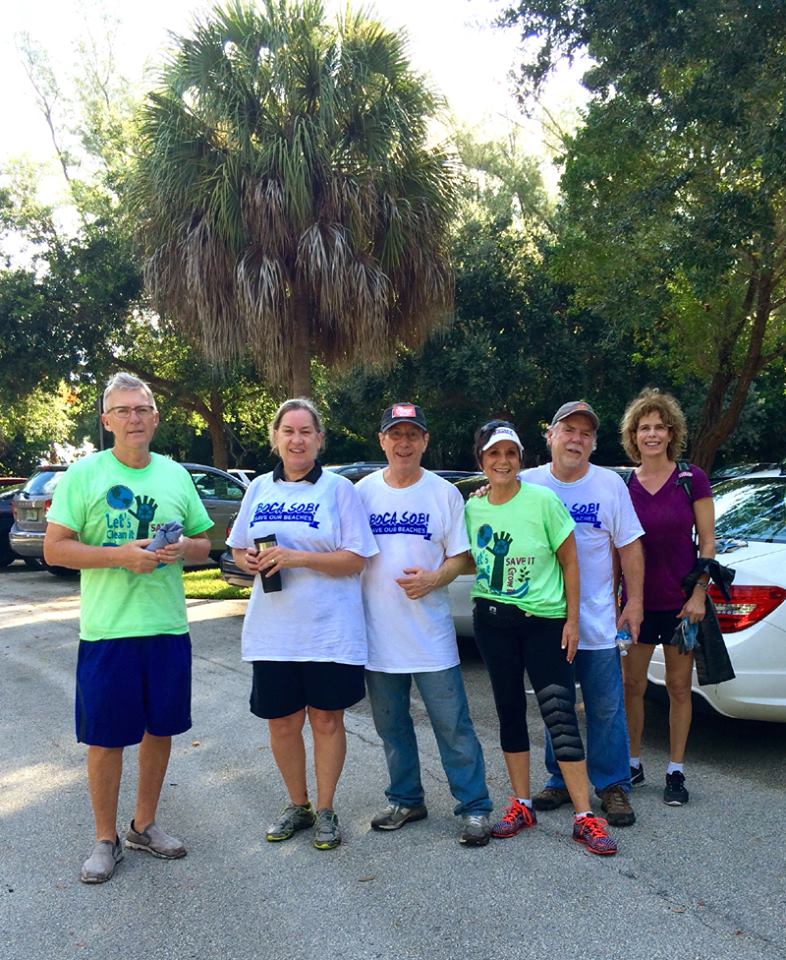 At 9 a.m. the beach cleanup will begin, and promptly after we will head over to Beer Trade Co. for a discounted brunch, located at 2151 N Federal Highway in Boca. 21 and over participants will receive delicious brews made by Islamorada Beer Company, who is donating to our cause. You can thank the team at World of Scuba for their participation too!
Help the community, network with your neighbors and save our beaches. Can you think of a better way to spend a Saturday?!