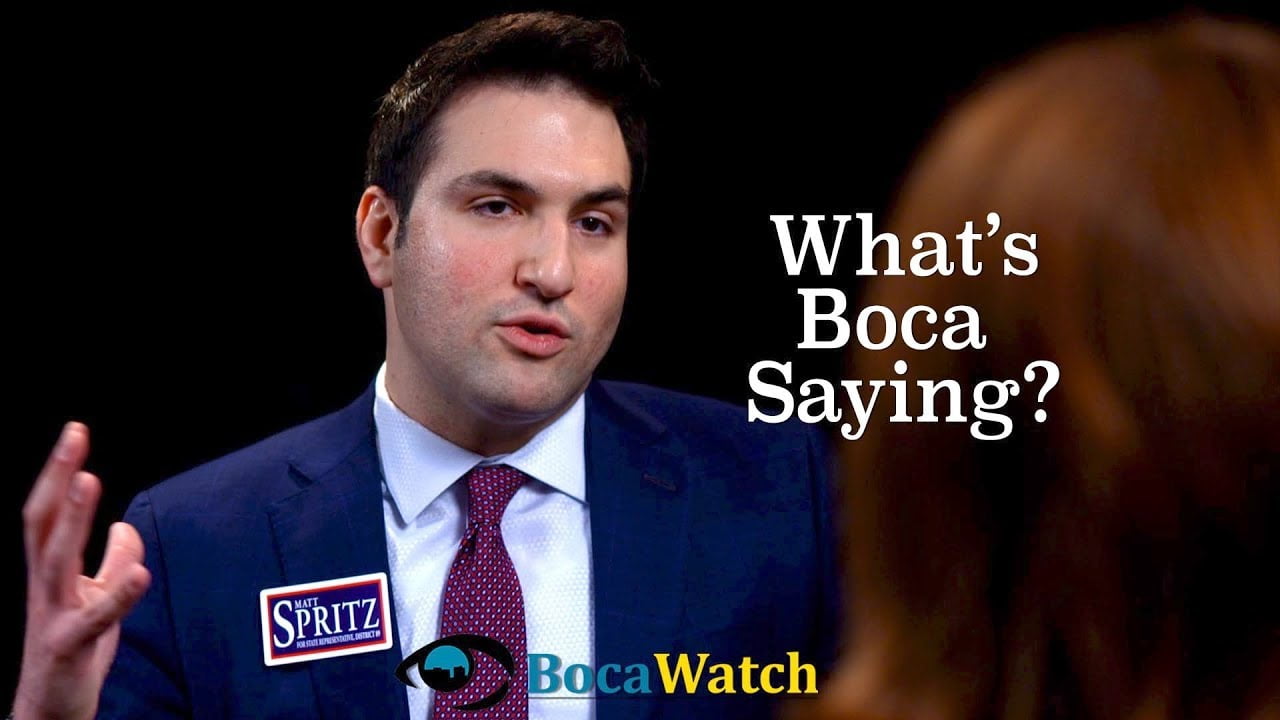 Matt Spritz is running in the GOP primary for the Florida State House of Representative (District 89). Learn about who he is and the issues that are important to him. The primary is August 28 2018.
The creators of this video have removed it from YouTube. Contact Les Wilson of BocaFirst and ask him to send the video to Jason Pelish if you want to see this part of Boca Raton's historical record restored.
---
Publisher's Note:
Matt Spritz did not win the nomination. He lost to Mike Caruso. Almost everyone interviewed by "What's Boca Saying" ended up losing. Be careful, future candidates. Not every endorsement or exposure will be a positive. Keep clean.
-JP
9/7/2020