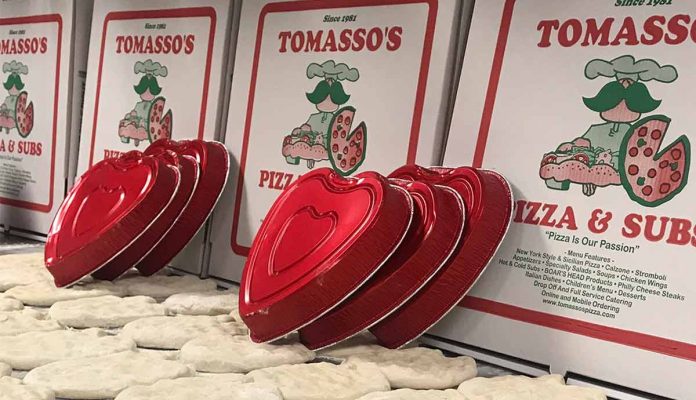 — and they need your help!
Tomasso's is making their popular "heart shaped pizzas" again for Valentines Day this year. This year they're raising money for local hospital staff working on Valentines Day. $8 covers the cost of sending one heart shaped pizza to a local hospital. Participants are welcome to donate any amount. Tomasso's hopes to send as many as possible.
Tomasso's a family owned pizza and subs restaurant on Palmetto Park Road. It's beginning its 40th year anniversary in the same location opened in 1981. If you went to Boca High, and had pizza at school, odds are you got Tomasso's.  They're very popular with FAUers too, and feature a unique and delicious dish: Owl Balls! They're meatballs inside garlic rolls, covered in sauce – amazing!
Help Tomasso's make Valentines Day happier for heathcare heroes by visiting their website and participating in the community-togetherness initiative. Get a pizza for yourself too and you'll learn why Boca loves Tomasso's.
https://www.tomassos-pizza.com/