Residents came together on Sunday, March 6th to challenge the decision of Boca Raton's City Officials in retrospect to 2500 N. Ocean Blvd. Boca Save our Beaches gained an abundance of exposure from the community who joined us hand-in-hand to protect one of the last natural, oceanfront areas.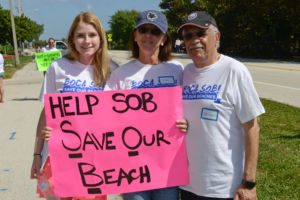 A propeller plane flew around the site of 2500 N. Ocean trailing a banner that read, "TELL BOCA MAYOR NO HOUSES ON OUR BEACH SAND!" Volunteers set petition booths on both sides of A1A, urging bikers and runners to stop and take part in our demonstration, securing over 2000 signatures to date. Beach access was provided to participants courtesy of The Ocean Club after a symbolic hands across the sand photo. March 6th was a great success, and most importantly we had a blast meeting our community neighbors.

Boca SOB is encouraging the City Council Members of Boca Raton to think about the rare territory of 2500 N. Ocean which provides a home for countless plant and animals who have already faced near total habitat loss. We are here to preserve the only portion of natural beach left in Boca.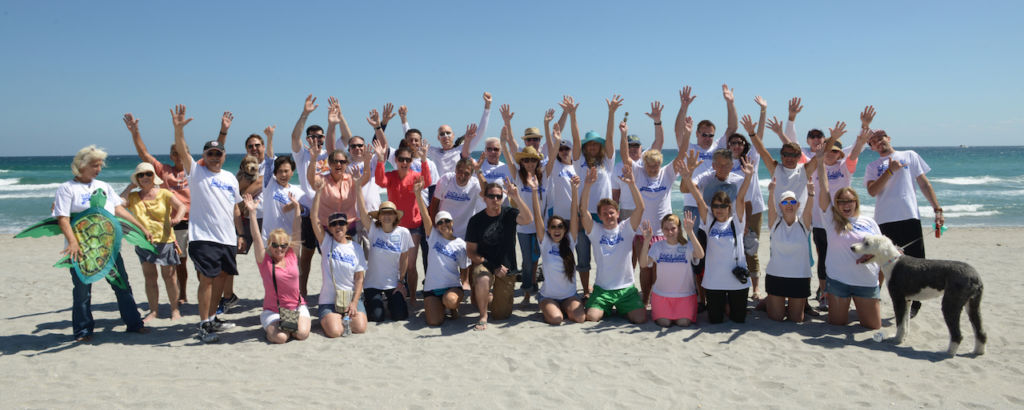 Awareness is our number one goal at Boca Save our Beaches, and with enough voices in the community, we can urge the City to stop this. We are here to protect our beach, our animals and our City. Look around you. Isn't it enough?
Video From WPEC Channel 12 News Report…