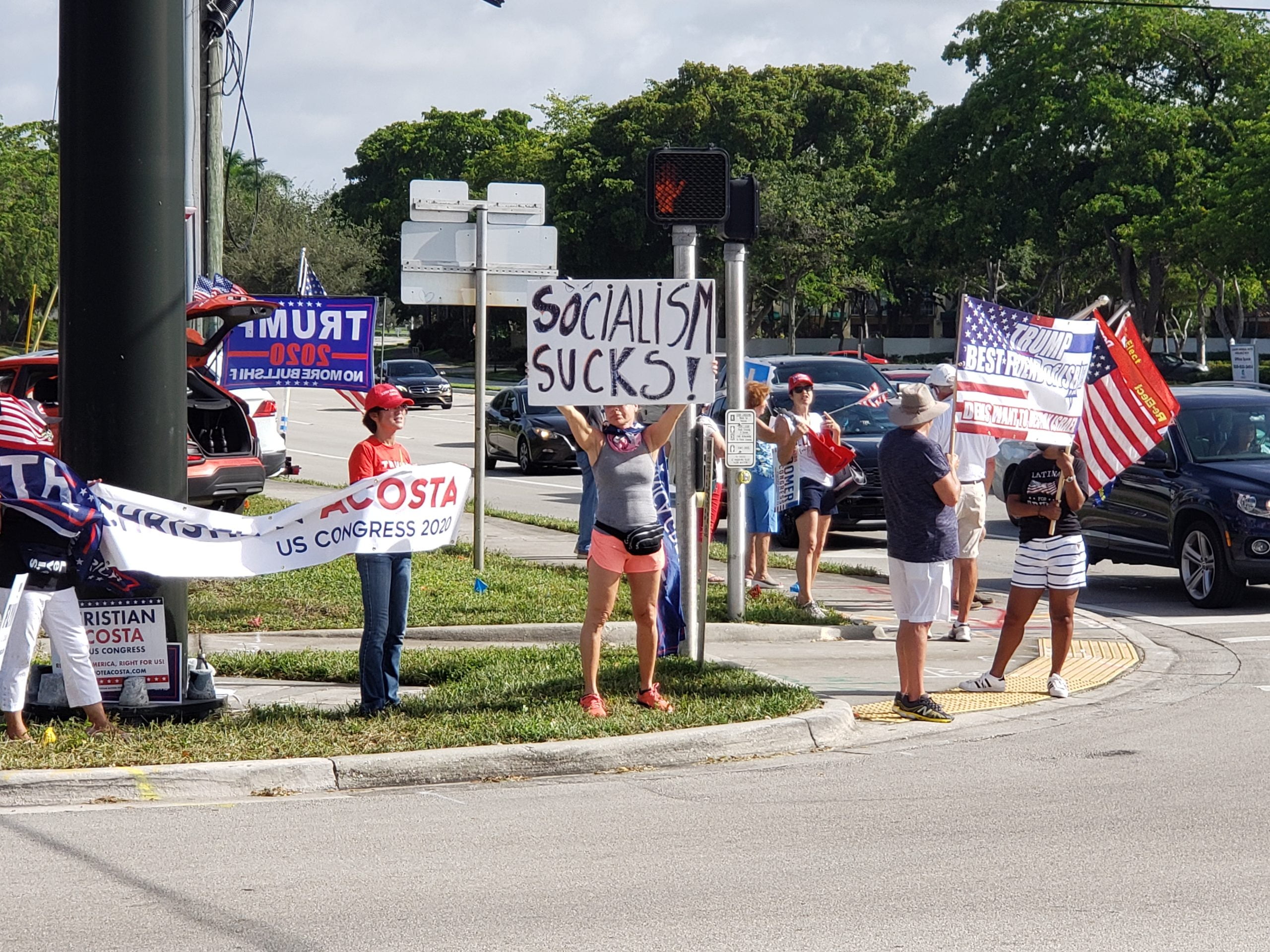 For years Boca residents have chosen the corner of St Andrew's and Glades Road when rallying and protesting. Today, gatherings at this location are larger than ever.
People with signs and waving at cars have been on this corner for years. The reasons they've taken time to stand out on the corner have been mostly political. Sometimes there's an exception where the activists are coming together to support or oppose some social issue, for example abortion rights.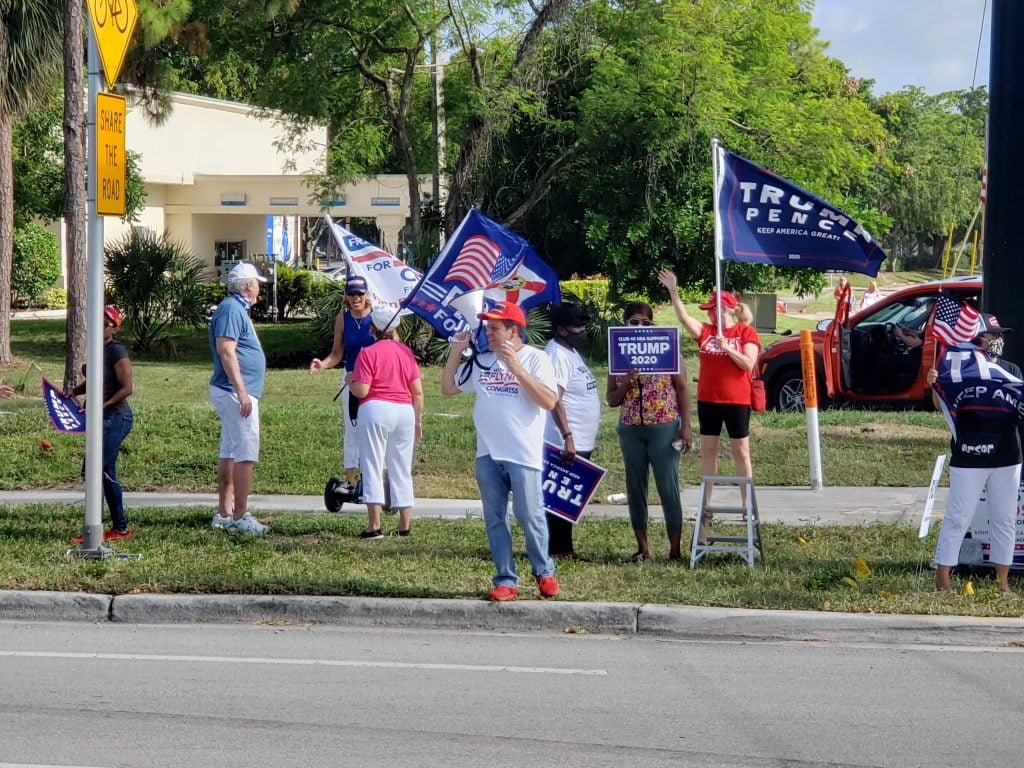 The most recent rallies have been for Trump and for "Back the Blue" in support of police. A recent pro-Trump rally brought out a crowd that was between 30 and 40 people, all equipped with signs or banners.
The activism that Friday was so crowded the attendees spilled across the street to the north side. Surprisingly, Trump supporters were promoting, believe it or not,  universal healthcare. This isn't something most Trump supporters will say they believe in because most people think "socialized healthcare". So the crowd isn't all of one mind, but they simply see the power in coming together, whether they totally agree or disagree.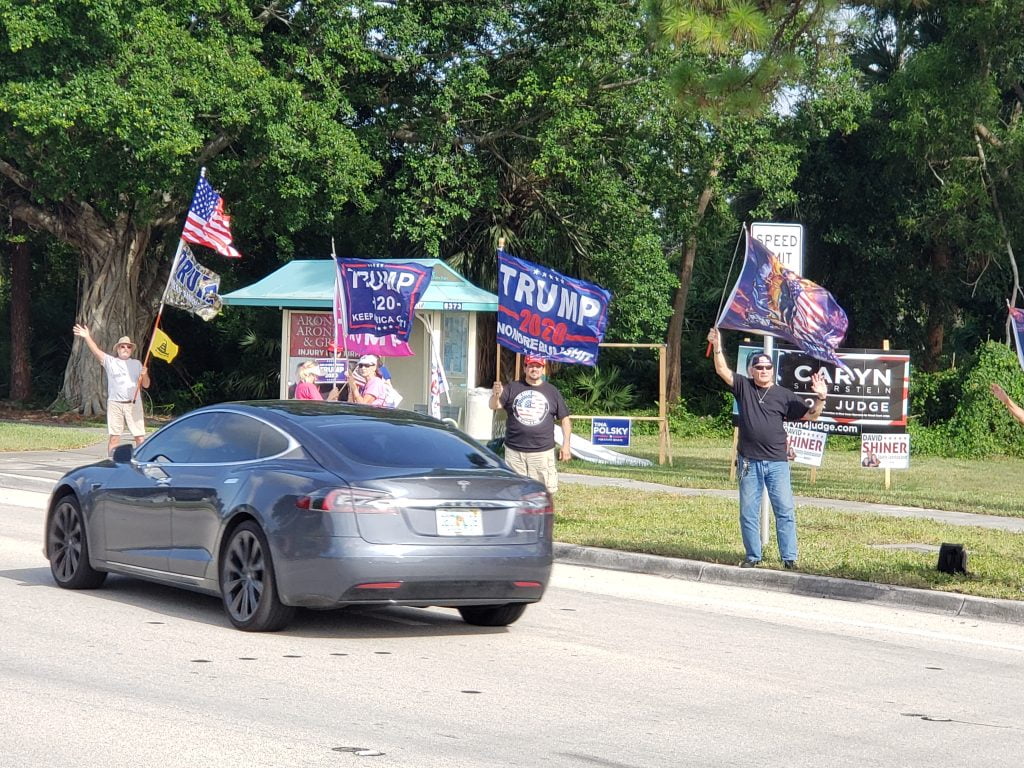 One individual who used to frequent Protest Corner, favoring the south west corner for its shade, was a local dancer who called himself "White Chocolate". White Chocolate often looked like he was protesting or trying to make a social statement because he would take a standing A frame sign with him.
This author decided one day to talk to White Chocolate about what he was trying to create awareness for. Was it gun rights? Abortion rights? Entitlements? No. It was none of those things. His sign, when examined up close, had no political message at all. It was covered in photos of White Chocolate's dance performances through his life. He wasn't protesting. He was promoting himself. At least he was honest and sincere about his cause.