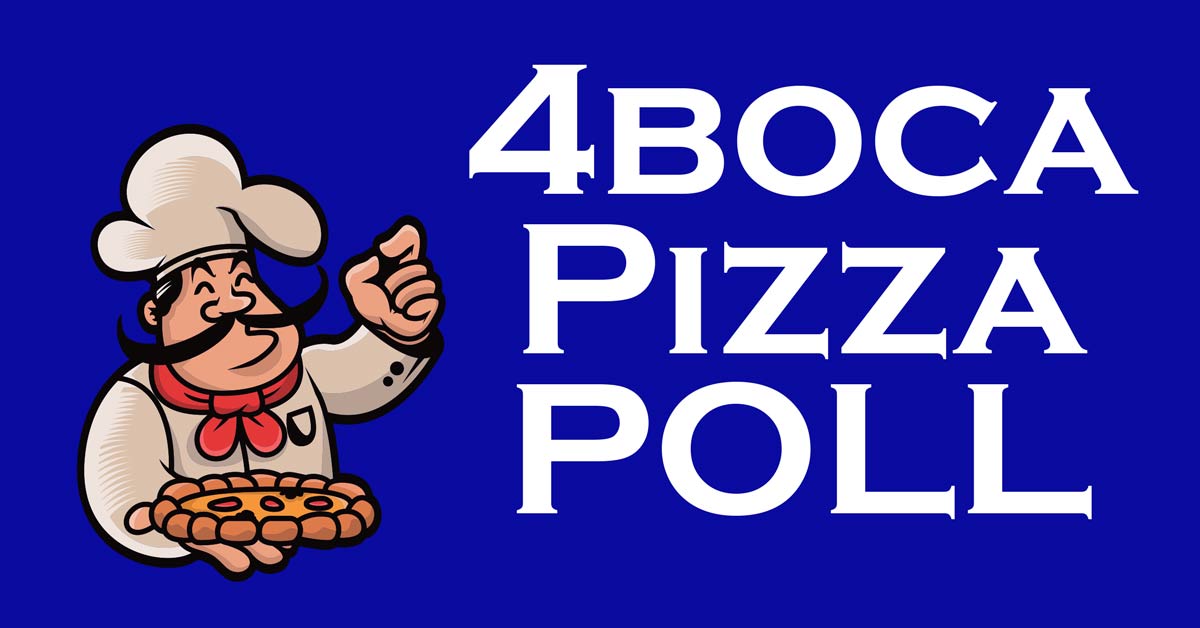 Who makes the best pizza in Boca?
Pizza is very important. This is a very important poll.
If your favorite pizza place isn't on the list please say so in the comments and it will be added expediently.  Also, if there's something special about the pizza you love the most, and a simple vote isn't enough to express your feelings, please explain what makes the pizza great.
And please, don't limit yourself to what other people think is best. In spite of what the box or the poll might say, "try out the rest." Would it be a bad thing if you discovered a new favorite?
Take the poll – one vote per person please.