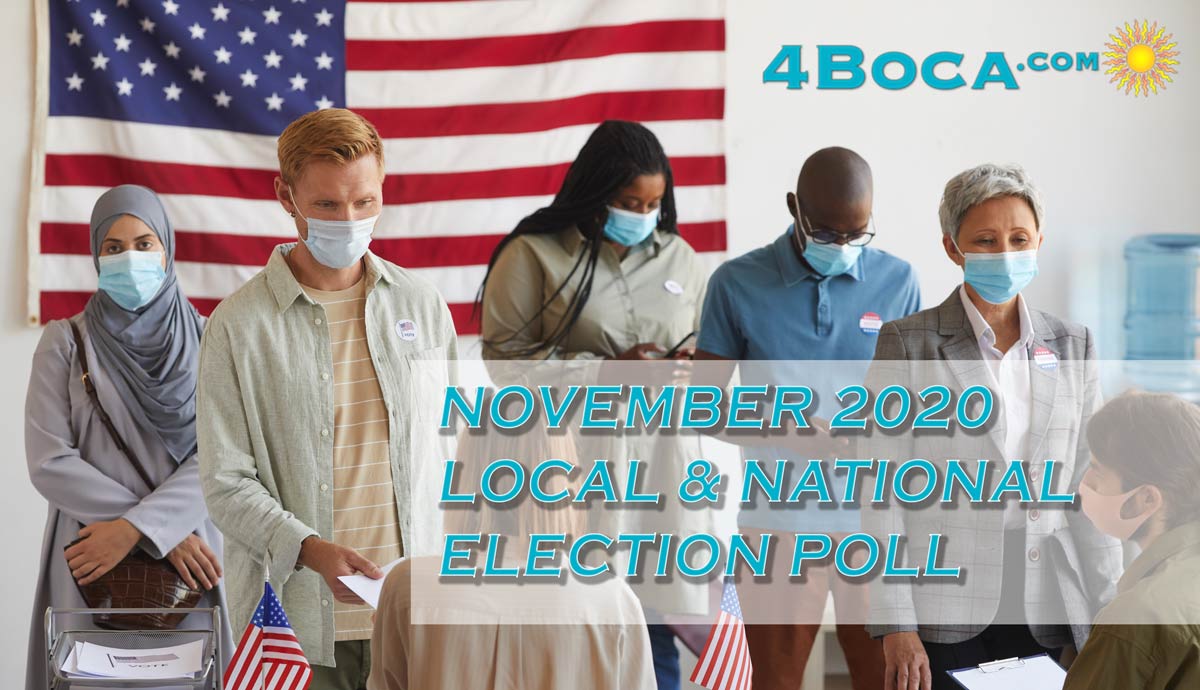 Who are you voting for in the upcoming November election?
So far all of 4boca.com's political polls have been dead-on-the-money. The results of our polls have matched who has gotten elected, without fail, for every election we've polled for. Will it be the same this time?
Local news sources don't like when 4boca.com does polls. The suspicion is that they prefer to influence elections with their fingers on the scale, capitalizing on "the bandwagon effect". Let's show them that Boca Raton isn't going to be influenced by their nonsense with this non-weighed, non-adjusted poll*.
* 4boca.com's Publisher, Jason Pelish, reserves the right to remove multiple votes cast in a duplicitous manner using objective, non-biased online forensics