Take a look at what Boca Raton will look like in the future. See what artificial intelligence image generation yields when prompted to hallucinate ahead twenty or fifty years from now. See the world that could be coming, or potentials that may never come to pass.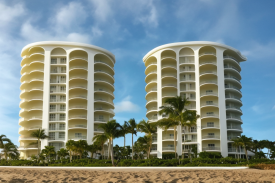 Boca Raton is has architectural styles that are distinct.  Moorish,  Brutalist, and Modernist influences combine to give our city its present unique charm and style.
I prompted an artificial intelligence image generator with text, asking it to show me "Boca Raton in the future". I was interested in seeing how funky condo designs and large building designs could get. Specifying that I wanted to see more Moorish influences and a stronger Brutalist influence, and how that might translate into future building designs. Then I sat and waited while my PC churned out images, photographic quality views into a potential Boca Raton future.
Let's start with what looks familiar but are still the hallucinations of a machine. Click on the image to see a larger version.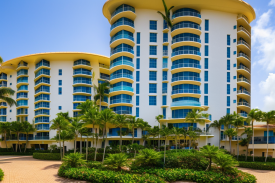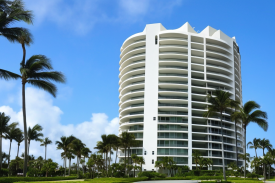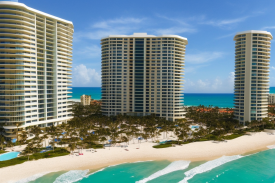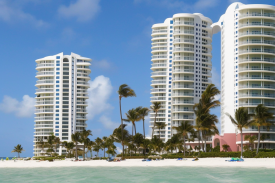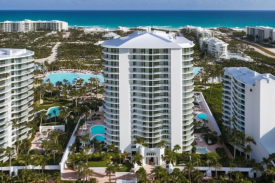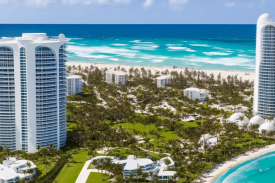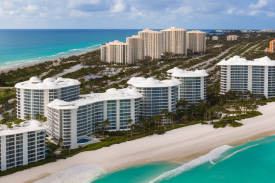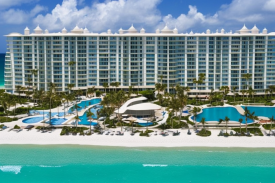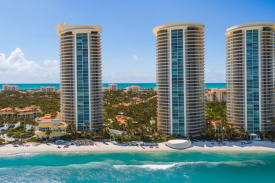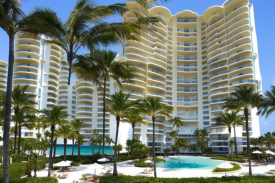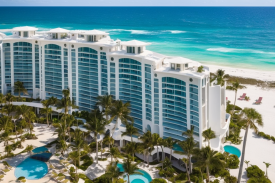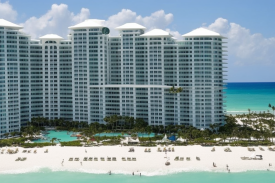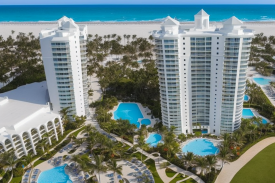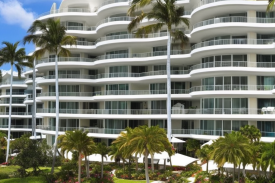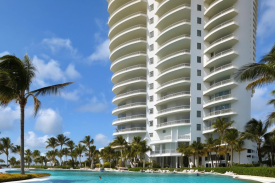 These glimpses into the future are somewhat tame, not radical. The next post will include some of the more futuristic visions of Boca Raton, styles that are beyond what we're seeing around us today.  I really enjoy using artificial intelligence to generate imagery, to leverage its uninhibited and rapid ability to hallucinate with meaning and share those hallucinations with us.