A CALL TO ACTION!
Petition Drive – Let's Vote On It!
Thanks to a group a concerned citizens we now have an opportunity to determine the future use of City owned land, our land.
Specifically, the group is seeking to place on the upcoming August ballot a City Ordinance that would limit usage of land owned by the City of Boca Raton adjacent to the Intracoastal Waterway.  The common sense limitations are "public recreation, public boating access, public streets and city stormwater uses only."  This is a worthy initiative intended to preserve the land for citizen's best use.
In order for the issue to come to a vote, a successful petition drive is required. Only City of Boca Raton registered voters are eligible to sign the petition.  The well organized group of volunteers has announced they need as many signatures as possible and will make the petition available at the following times and locations for your convenience: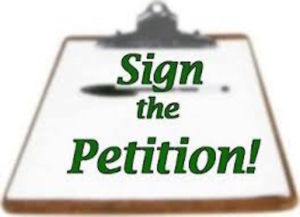 Sign the petition made easy – Saturday May 7th
Downtown Library – 9:00 am – 1:00 pm
Spanish River Library – 9:00 am – 1:00 pm
City Hall (drive thru) – 7:30 am – 11:30 am
This is a great example of citizen participation in the workings of our local government. BocaWatch supports the effort and will provide updates on its progress. Residents have the right to decide the use of publicly owned land. Please do your part by signing the petition and let's bring this important initiative to a vote!
For more info or if you are unable to sign at the above listed times and locales please email: hendreyjn@aol.com  or   bocawood@bellsouth.net