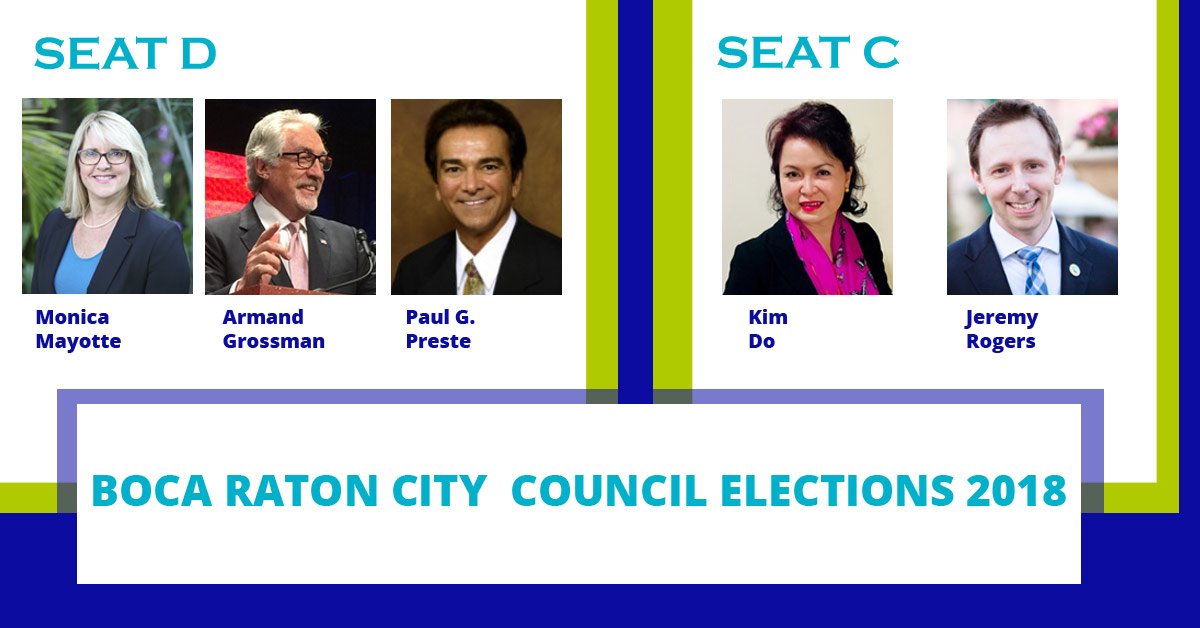 UPDATE: This event has now been cancelled. It sounded really great too. The Barton Center cancelled it or something
http://www.bocaratontribune.com/bocaratonnews/2018/03/boca-raton-tribune-candidate-forum-canceled/
Too bad it couldn't have been held in the Annex like one of the last debate of candidates.
The Boca Raton Tribune is hosting a forum for residents to meet and learn more about all the candidates running for City Council Seats.
The planned forum will be from 6:00 p.m. to 8:00 p.m. at the Wayne Barton Study Center, 269 NE 14th Street, Boca Raton.
Readers and residents are encouraged to submit their questions, as the forum will be based mostly on reader-generated questions.
Questions should be sent to candidateforum@bocaratontribune.com or post to the newspaper's Facebook page; reference the upcoming Candidates Forum along with your query.
Questions will be reviewed by the Boca Raton Tribune's editorial staff, and Editor C. Ron Allen, who will be the Forum's moderator.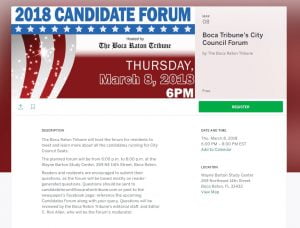 City Council Candidates 2018:
Seat D:
Monica Mayotte
http://www.mayotteforbocacouncil.com/about/
Armand Grossman
https://www.armandgrossman.com/
Dr. Paul G. Preste
https://www.holy-cross.com/paul-preste-md
Seat C:
Kim Do
http://www.dogreatforboca.com/
Jeremy Rogers
http://electrodgers.com/