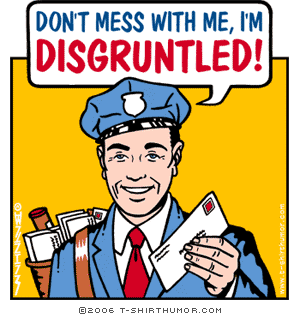 That was one of the most frustrating exercises I've endured in a long time: Trying to call the Post Office in Downtown Boca Raton. It literally took an hour and several phone calls to find the "unpublished" Hotline number for the 2nd Street Post Office location.
You go to the web to find your local post office phone number all you'll get is an 800 number. Call that and you get an IVR system.
After several calls experimenting with the IVR you might get a real person.
The problem is that person at the 800 number will give you another, incorrect number for the Downtown Boca location. I was told the number was 561 – 417 – 3204 . It wasn't; that's the number to someone's cellphone. The central database of the USPS doesn't have the correct number. Wonder why they're operating in the red?
The 800 number does have access to the Consumer Affairs Division for South Florida 305 – 470 – 0890. I called that number and explained my situation. Fortunately the person I talked to at that 305 number did have another number for the Boca Raton office. So the Miami office knows the number for Boca, but the Federal 800 number doesn't – great!
I did manage to get someone to answer at the Boca Raton number give to me by the 305 lady.
Here it is in case YOU are trying to find it:
561 – 338 – 4212 <- Boca Raton Post Office