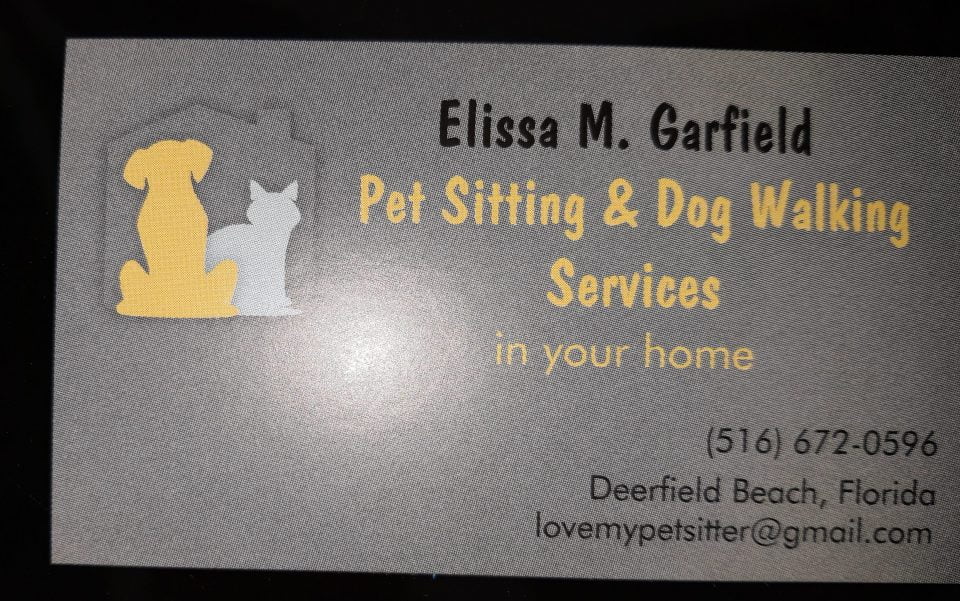 Professional petsitter of many years. Petsitting and dog walking. Services include multiple visits, sleepovers and dog walking. Also administering medicine (pills, injections, eye/ear meds). Towns that are serviced are Boca Raton, Coconut Creek, Deerfield Beach, (parts of) Delray Beach, Highland Beach, Hillsboro Beach, Lighthouse Point, (parts of) Parkland and Pompano Beach.
* The publisher of this website assumes no responsiblity for the accuracy or timeliness of this information. Use the information here at your own risk. It is best to confirm whether a location is actually opened or not using a secondary method: the business website, recent social media postings, texting, emailing, or verbally on the telephone.
Please drive carefully, patiently and kindly.