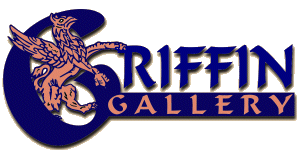 Griffin Gallery specializes in Art throughout the Ages with museum quality artifacts, fine, folk, and primitive works of art that reflect a spectrum of the cultures of Antiquity to contemporary artists. Among our treasures are pieces from Greece, Rome, Egypt, the Far East, the Near East, the Holy Land, Pre-Columbian cultures, and prehistoric Native America.
Griffin Gallery guarantees that all antiquities are authentic to the date displayed. Each artifact comes with a Certificate of Authenticity and educational information regarding the ancient culture of origin.
* The publisher of this website assumes no responsiblity for the accuracy or timeliness of this information. Use the information here at your own risk. It is best to confirm whether a location is actually opened or not using a secondary method: the business website, recent social media postings, texting, emailing, or verbally on the telephone.
Please drive carefully, patiently and kindly.