Developed as a platform for the citizens of Boca Raton to have their voices heard, BocaWatch is in its fifth year of publication.
Keeping residents informed on the happenings of our local government is a fulltime job, yet all our writers, editors, cartoonists, and other contributors are volunteers. They work selflessly and tirelessly year-round to ensure our city government puts the residents' needs first.
Our following has grown to more than 24,000 Facebook followers & 28,000 email subscribers. BocaWatch's expanding influence has helped guide our city policy and direction on numerous key issues of concern to the residents.
As BocaWatch has grown, so have its costs. We want to continue to report, improve, and grow BocaWatch, but we need your support; you, the engaged resident and interested reader.
To this end, we have added a secure and simple one-time or monthly donation feature to our website where you can contribute $5, $10 or any amount you choose to this non-profit organization working on your behalf.
Please consider contributing financially to the selfless work of our local volunteers and share this message with your friends and family.
Let's keep our city great and ensure the citizens remain the first priority of our city government, one "BocaWatcher" at a time.
Sincerely,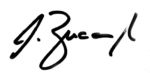 Al Zucaro
---
TERMS:
Paid political advertisement paid for by BocaWatch – Official;
Contributions are not tax deductible for federal income tax purposes;
Occupation disclosure required for all contributions in excess of $100;
I am a U.S. citizen or permanent U.S. resident (Green Card Holder);
This contribution is made with my own funds and will not be reimbursed by any other person or entity.
REGISTRATION#: CH50634. A COPY OF THE OFFICIAL REGISTRATION AND FINANCIAL INFORMATION MAY BE OBTAINED FROM THE DIVISION OF CONSUMER SERVICES BY CALLING TOLL-FREE (800-435-7352) WITHIN THE STATE. REGISTRATION DOES NOT IMPLY ENDORSEMENT, APPROVAL, OR RECOMMENDATION BY THE STATE.