Does Restricting The Candidates Restrict YOUR Choice?
How do you feel about people's ability to choose what's right for them? How about our ability here, in Boca Raton, to choose what's right for us? Are we the kind of people who deserve extra freedom to choose what's right for us? Or are we the kind of people who need more of our choices restricted? Do we need extra restrictions on who can run for office here? Let's hear what you have to say. Take the poll below.
Maybe we're just too good, and it's not fair for our neighbors if we have too much freedom? Maybe we're all just better off with one hand tied behind our backs? Maybe our having too may choices doesn't help the world in general as a whole? I don't know. Do you? What do you think? If you've already got an opinion about this issue of the Amendments up for vote and don't care about the backstory behind these questions, skip ahead to the poll at the end of this article.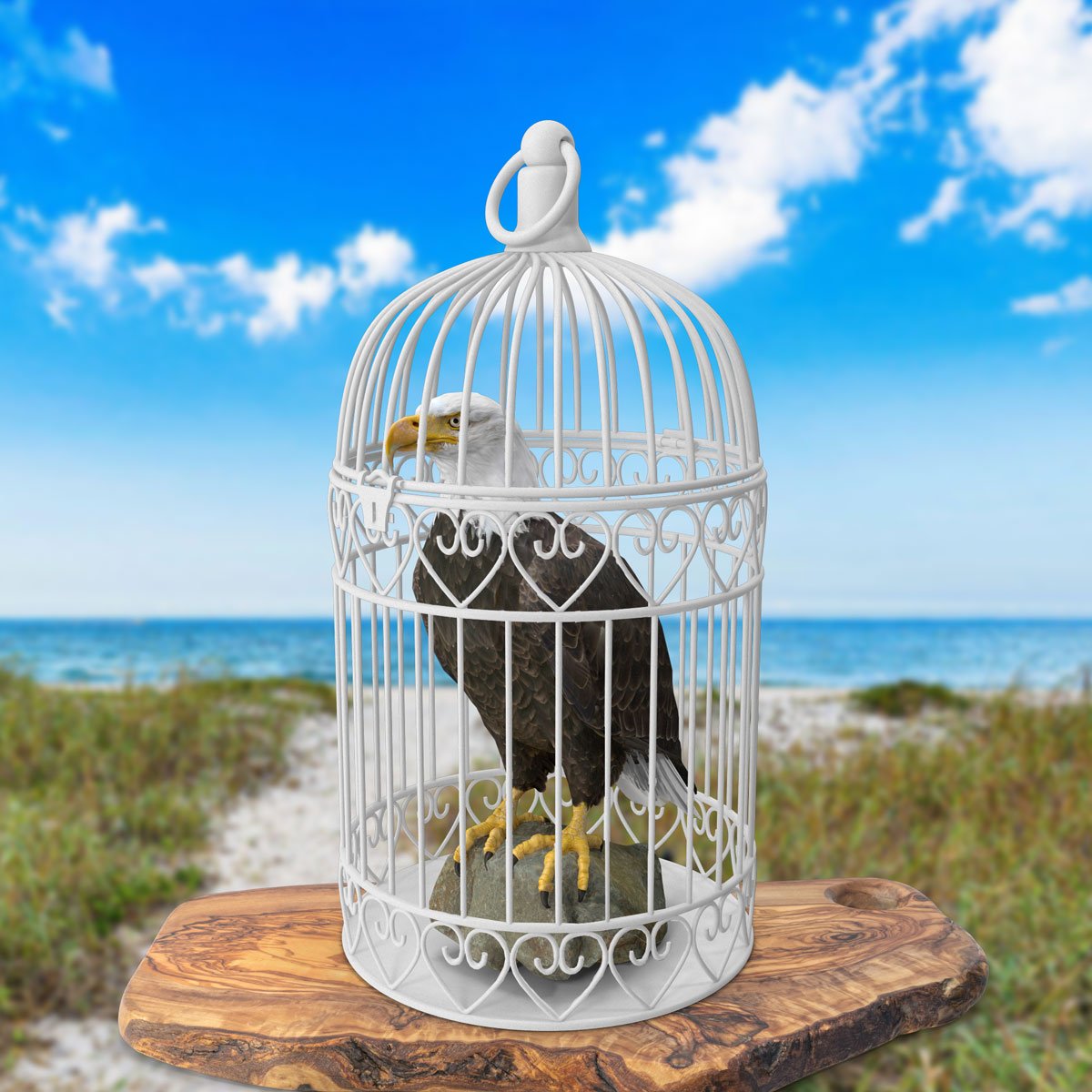 The Amendments Up for Vote
We've got two "City Charter Amendments" to vote on next month. On the ballot they're referred to as "Amending the Residency Requirements for City Council Candidates (Including Candidates for Mayor)" and "Requiring Signatures of 200 Electors to Qualify as a Candidate for City Council and Mayor". Both of these increase the restrictions on who can run for office, who can be offered to you, the voter, as choices in an election. These new restrictions don't just restrict people who want to hold the power of government – at the end of the day they ultimately restrict you – the voter.
Amendment 1
Amending the Residency Requirements for City Council Candidates (Including Candidates for Mayor)
"The City Charter currently provides that a person seeking to qualify as a candidate for City Council, including candidates for Mayor, must be a city resident for at least 30 days before the first day of the qualifying period. The proposed amendment regarding residency (to be effective April 1, 2021), lengthens the residency period to one year, disqualifies persons with a non-City homestead exemption, and provides that proof of residency will be established by ordinance."
Although you get only one vote on the above amendment you're actually approving three-plus new restrictions on who can run for office. It would have been better if the restrictions were broken into three separate amendments, so a voter doesn't have to agree with all three to say "yes".
Residency Duration Requirement
The first new restriction is an increase on the requirement for how long someone has to technically be a resident here, increasing it from 30 days to one year. I've argued how it's "common sense" that you'd want someone who knows this area well to be in charge. My assertion was that someone who hasn't lived here long doesn't understand this City's unique identity, and what's best for residents.
But let me ask you this: is someone who has lived over the border of Boca and Delray for ten years, for example, less knowledgeable about us than someone who moved here from out of state, spent most of there time "away" and has technically on paper lived here for 366 days although they've actually spent few of those days in Boca?  The former is excluded by a technicality and the latter gets to run for office instead. Shouldn't we, the voters, be able to discern who understands, and will meet, our needs better?
Homestead Exemption Disqualification
Homestead exemption is a tax break property owners get to claim in Florida on one and only one property. Current city charter allows candidates to use their homestead exemption as proof of city residency. This new amendment flips the role of a homestead exemption around. Instead of it being a way to qualify candidates, homestead exemption is used to disqualify candidates.
For example, if I owned a large orchard or farm in North Florida, worth much more than a Boca condo that I live in, I couldn't use the homestead exemption laws to declare the farm to get the tax break. If I wanted to run for office in Boca I'd need to re-file my property taxes, declaring the condo as my homestead, and lose potentially thousands of dollars for the privilege of serving.  This hypothetical scenario isn't likely to impact many candidates; it would only be felt by candidates with more valuable residential investment property outside the city than inside.
Granting Seated Officials the Power to Create New Ordinance Whose Wording Is TBD
The third part of this new amendment is non-restrictive to city officials, giving them the power to restrict voter choices in an additional but yet-to-be-decided fashion. It's therefore open-ended and elastic based on the dictates of this current council. They could, in the ordinance, decide that people who were born out of state aren't "True Boca-Ratoners". It's up to them where they draw the line as long as it's in addition to what's already restricting would-be candidates. There's no limiting language in the Amendment that confines how Council can define residency requirements.
The question you're asked to vote on is whether the Charter needs to be amended to include this new language, adding these new 3+ restrictions?
Amendment 2
Requiring Signatures of 200 Electors to Qualify as a Candidate for City Council and Mayor
"The City Charter currently provides that a person seeking to qualify as a candidate for City Council, including candidates for Mayor, must pay a qualifying fee. The proposed amendment (to be effective April 1, 2021) eliminates the fee, and instead requires candidates to submit a Petition with signatures of 200 or more registered city voters, and provides that procedures relating to petition signatures will be adopted by ordinance."
This new amendment to the Charter removes flexibility candidates had in how they would qualify. Whereas previously someone filing to be a candidate had the choice of getting signatures OR paying a fee, this new amendment makes the signatures required and does away with the option to pay the fee.
Visiting people in person, to collect their signatures, seems like something a sincere candidate should be able to accomplish. 200 people seems reasonable. If you can't get 200 people to sign your petition, how good of a candidate will you be? Right? That makes sense, normally, for most candidates, most of the time.
But what about now, in the middle of a pandemic? Is going door-to-door the same as it was in 2019? Not really. And what if someone is mobility-impaired and going door-to-door isn't as easy for them? Should handicap candidates have additional handicaps imposed exclusively on them should they decide to serve?
Have you decided how you're going to vote on these Amendments?
There's a locals-only side of us that doesn't feel so guilty about excluding encroaching strangers, knowing that it's nice here because we follow "our rules". There's also a hang-loose side of us that don't want to exclude anyone on any basis. Will voters vote for their own ability to discern  or will they vote to limit that ability and trust more technical criteria to weed out the bad candidates from the good?
I hope I explained both perspectives on these Amendments fairly, and helped you understand them better. If you've got an opinion on them enough to vote one way or another please take the poll. Feel free to elaborate on why you feel one way or another below.
Do you benefit from having more choices or less?