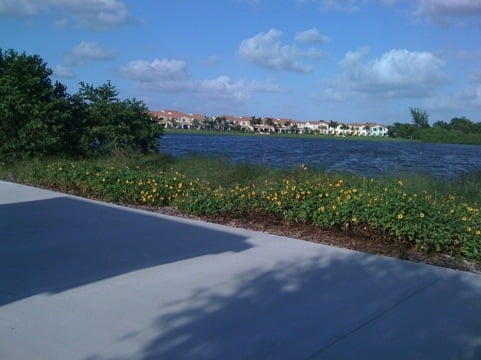 Boca Raton's newest park on Spanish River Blvd. is awesome. It's got brand new soccer fields, baseball fields, a track running around the lake and the field houses that support first-class sports activities.
The facilities are all beautiful and new, but the best part in my opinion is the incredible smoothness of the paved track running around the lake. It's arguably the area's smoothest paved. This makes it great for long-boarding and carving. It also connects to the Pond Hawk Nature Trail, west of the Spanish River Library.
The nature trail alone is worth the trip, and it also features a trail that's smooth enough for skateboarding or rollerblading, but too narrow and winding for carving.
As if Boca wasn't already endowed with enough community treasures, this park tops it all off. It's hard to visit without a smile.