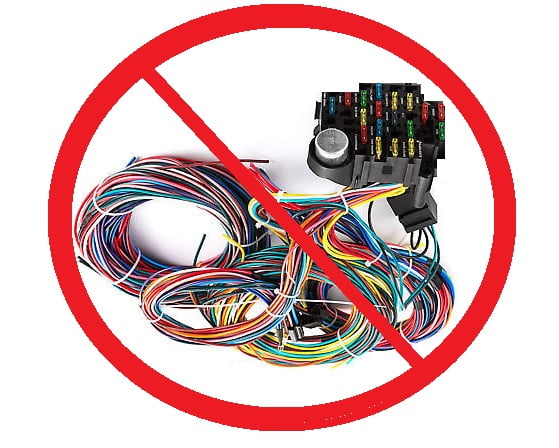 The most advanced full feature modular wiring system is now available to the hobbyist and expert alike – at an affordable price.
If you are replacing your existing car wiring or wiring a kit car project, this state of the art system is the solution for you with just a few stock car parts. The command module hooks up to the existing switches and turn signal.
The system consists of dedicated pre-programmed digital modules that control all functions reliably and safely. The FASTWIRE command module is setup for easy, fast plug and play installation. No need for time consuming manual reading or need for a laptop – NO programming required!
Modules for headlights, taillights and engine carry out the commands. Each module is connected via a high speed signal cable and have one hot wire (+) to the battery.
* The publisher of this website assumes no responsiblity for the accuracy or timeliness of this information. Use the information here at your own risk. It is best to confirm whether a location is actually opened or not using a secondary method: the business website, recent social media postings, texting, emailing, or verbally on the telephone.
Please drive carefully, patiently and kindly.