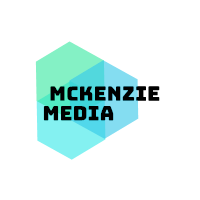 Mckenzie Media is a Digital Marketing Agency located in Boca Raton. We pride ourselves on working closely with our clients to achieve optimal results for their business. Let us map out a strategy to help you reach your business goals. We are a full-service agency that is dedicated to meeting the needs of our clients.
Mckenzie Media will guide you through a marketing strategy session which will enable your business to have absolute clarity on who your ideal customers are, where they are, and how you can reach them. We create a strategic marketing plan with your business goals, ROI, and the steps you need to achieve them.
We run online marketing campaigns that get you more leads and sales with paid advertising campaigns and effective lead generation. It all starts with a marketing plan. We won't implement anything until we know it makes sense for your business and your goals, Yes, we do our homework.
* The publisher of this website assumes no responsiblity for the accuracy or timeliness of this information. Use the information here at your own risk. It is best to confirm whether a location is actually opened or not using a secondary method: the business website, recent social media postings, texting, emailing, or verbally on the telephone.
Please drive carefully, patiently and kindly.