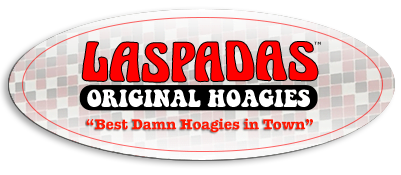 Lots of Boca locals argue that LaSapda's has the best subs. For me, LaSpada's is where I go when I want a sub. They remind me of the submarine sandwiches I used to eat when I was a little boy in NY. The feature that distinguishes as LaSpada's sub from others is how they tuck in the sub with a top layer of meat. This prevents the lettuce, onions and tomatoes from falling out. I always buy a whole sub, not a half. It's hard to finish a whole sub at once unless you're really hungry. So this means most of the time you've got two meals for the price of one. LaSpada's is a good deal.
LaSpada's Original Hoagies
Notice:

During this time of National Emergency, this business has adjusted hours and/or operations explained below:*

Adjusted National Emergency Hours:

Most days 10am to 8pm

Special Notice to Customers & Employees:

Delivery & Pickup Only - Pickup requires online ordering - no phone orders please

Address:

2240 NW 19th St
#614

Boca Raton

FL

33431

Phone:

561 393 1434

Website:
http://www.laspadashoagies.com/
Cuisine

Sandwiches
* The publisher of this website assumes no responsiblity for the accuracy or timeliness of this information. Use the information here at your own risk. It is best to confirm whether a location is actually opened or not using a secondary method: the business website, recent social media postings, texting, emailing, or verbally on the telephone.
Please drive carefully, patiently and kindly.