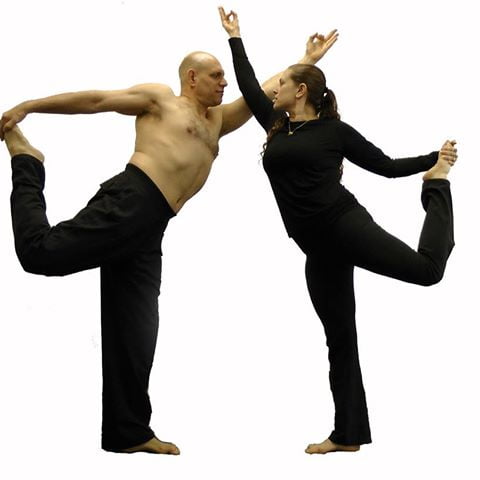 Hatha yoga is an endless path where each Asana is an invitation to promote awareness, recognize tension and practice to relax it.
​Keshava Radha Yoga specializes in this beneficial practice by encouraging slow, meditative practice emphasizing breath and awareness while creating physical and emotional balance, as well as strength and flexibility. Our Hatha Yoga classes include Vinyasa (Flow), Asanas (Posture), Pranayama (breathing exercises) and relaxation.
We offer complimentary mats so you don't need to bring one, just come in comfortable clothes and do not eat 2 hours before the class.
New student intro offer: 30 days of unlimited yoga classes ~ $39
For any further information visit: keshavaradhayoga.com
Email: info@keshavaradhayoga.com
Or call 917-849-9716
See you in class ~
Keshava Radha Yoga
Notice:

During this time of National Emergency, this business has adjusted hours and/or operations explained below:*

Adjusted National Emergency Hours:

CLOSED

Special Notice to Customers & Employees:

See our Facebook Page for updates: https://www.facebook.com/keshavaradhayoga/

Address:

1700 N Dixie Hwy
142-144

Boca Raton

33432

Phone:

917-849-9716

Website:
http://keshavaradhayoga.com
Email:
info@keshavaradhayoga.com
NAICS:

611699 All Other Miscellaneous Schools and Instruction
* The publisher of this website assumes no responsiblity for the accuracy or timeliness of this information. Use the information here at your own risk. It is best to confirm whether a location is actually opened or not using a secondary method: the business website, recent social media postings, texting, emailing, or verbally on the telephone.
Please drive carefully, patiently and kindly.