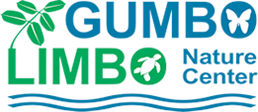 Founded in 1984, Gumbo Limbo Nature Center is a unique cooperative project of the City of Boca Raton, the Greater Boca Raton Beach and Park District, Florida Atlantic University, and Friends of Gumbo Limbo.
Now it is closed as per the City of Boca Raton's Alert: https://www.myboca.us/CivicAlerts.aspx?AID=630
Gumbo Limbo Nature Center
Notice:

During this time of National Emergency, this business has adjusted hours and/or operations explained below:*

Adjusted National Emergency Hours:

On Wednesday, March 18, 2020, all City facilities, parks and beaches will be CLOSED until further notice

Special Notice to Customers & Employees:

Gumbo Limbo Nature Center's indoor facilities will be closed. Aquariums, grounds, and outdoor areas remain open to the public during regular hours.

Address:

1801 North Ocean Blvd.


Boca Raton

FL

33432

Phone:

561-544-8605

Website:
https://www.gumbolimbo.org/
Opened:

1984-01-01

Founded in:

Boca Raton, FL

Standard Business Hours:

Sunday 12 PM-4 PM Monday-Saturday 9 AM-4 PM
* The publisher of this website assumes no responsiblity for the accuracy or timeliness of this information. Use the information here at your own risk. It is best to confirm whether a location is actually opened or not using a secondary method: the business website, recent social media postings, texting, emailing, or verbally on the telephone.
Please drive carefully, patiently and kindly.